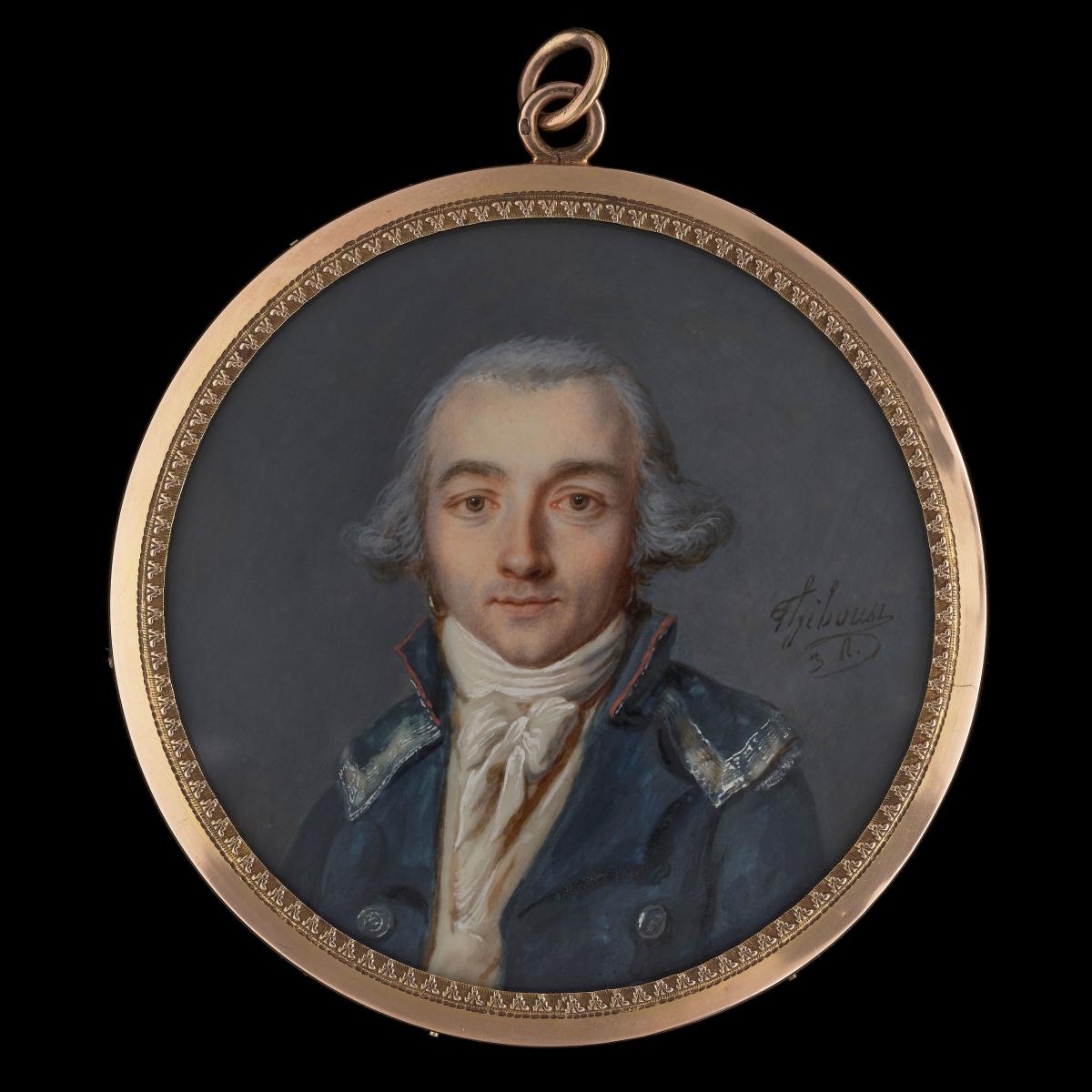 About the dealer
About the object
https://philipmould.com/browse-art/portrait-miniatures/portrait-miniature-of-a-gentleman-thiboust
Thiboust was considered by Leo Schidlof (author of the seminal dictionary 'The Miniature in Europe', pub. 1964) to be 'an excellent miniaturist' who 'enjoyed considerable fame'. His work is now less well-known, although his minor celebrity status appears to have been recorded in contemporary newspapers who reported on his latest undertaking. A pupil of Le Guay and Durameau, he was particularly successful during the Revolutionary period in France, painting impressively complex compositions of sitters in classical dress. His career continued into the 19th century, where he painted the director of the Opéra, Louis Luc de Persius (1769-1819) in a stunning portrait, showing him in the act of composing music. Thiboust's self-portrait is in the collection of the Musee Carnavalet, Paris.
The unusual '3 R' note under the artist's signature would appear to record the date according to the 'Calendrier Republican', which was introduced in France on 22 September 1792 (this date was declared day 1 of month 1 of year 1). The number '3' on this miniature could indicate that the miniature was painted in the third year of the new calendar, starting in September 1794. The months of the year were renamed after the weather and seasons. Napoleon I abolished the calendar by a Décret impérial of 9 September 1805 (22 Fructidor, An XIII), with the Gregorian calendar beginning again on 1 January, 1806.
Dimensions
Circular, 2 ¼ in (5.7cm) diam.