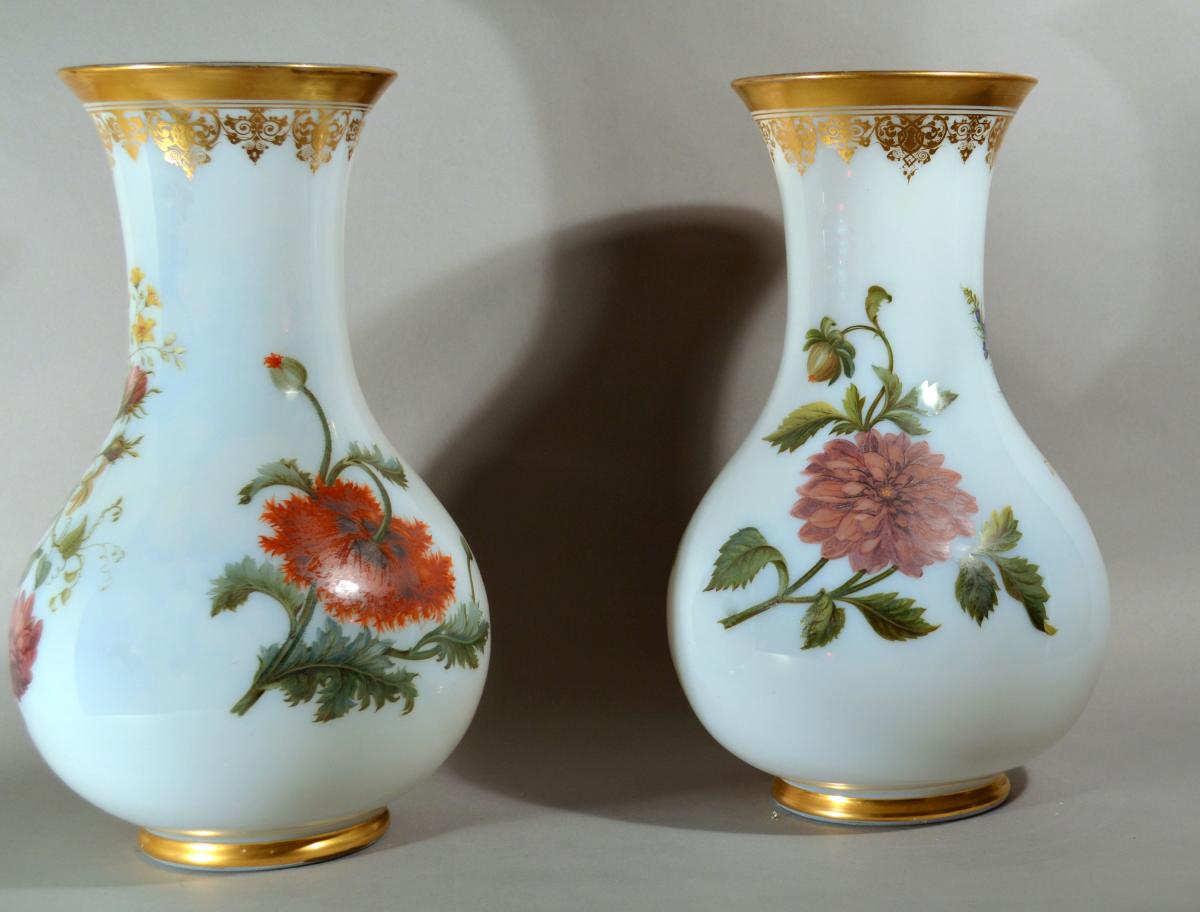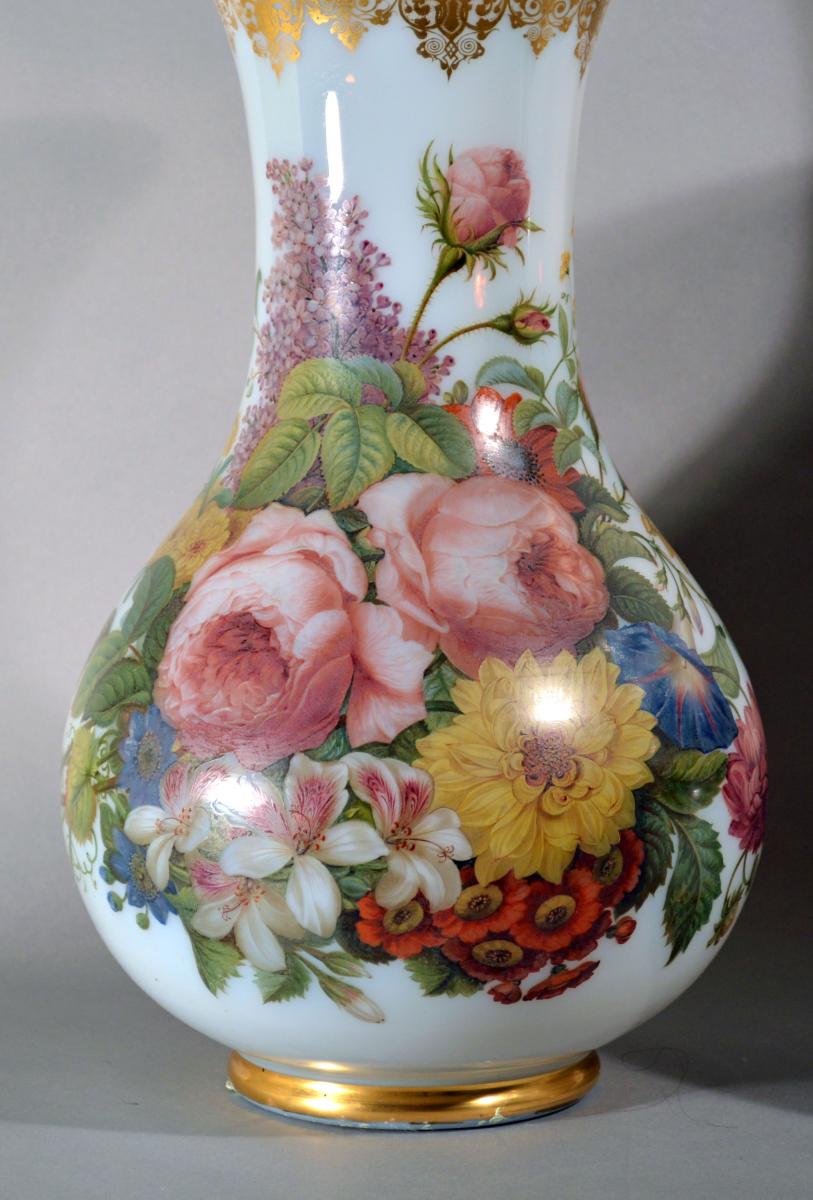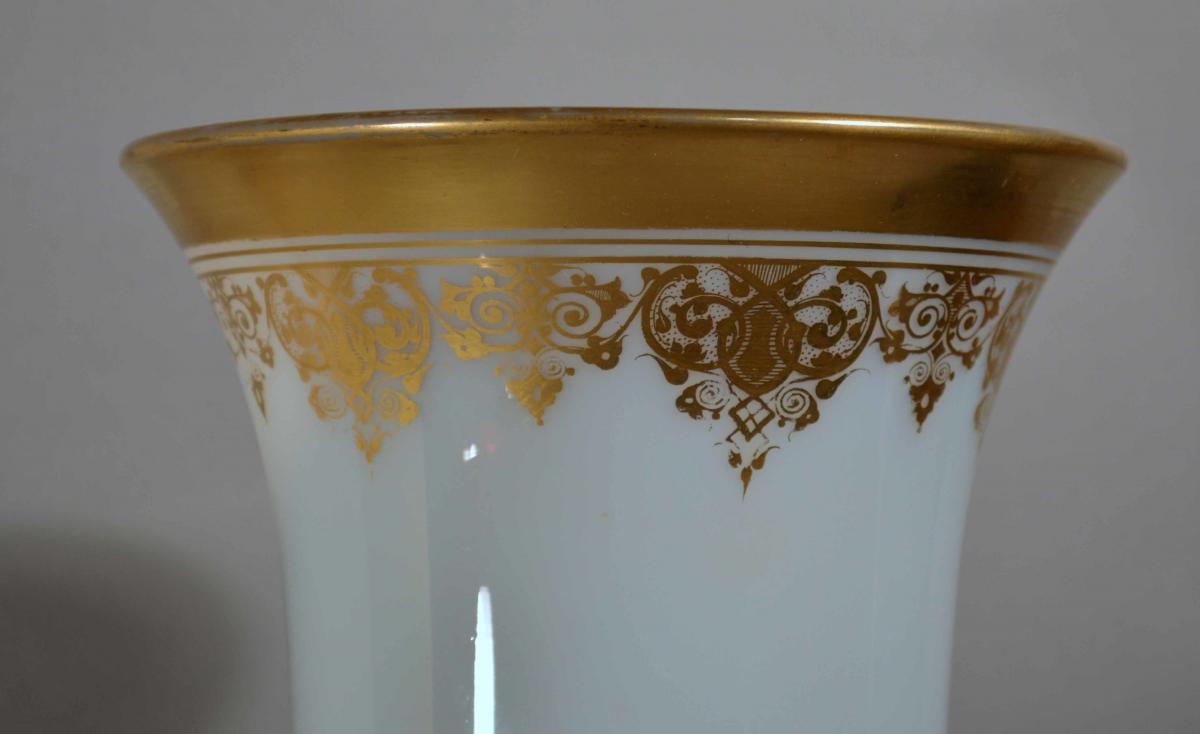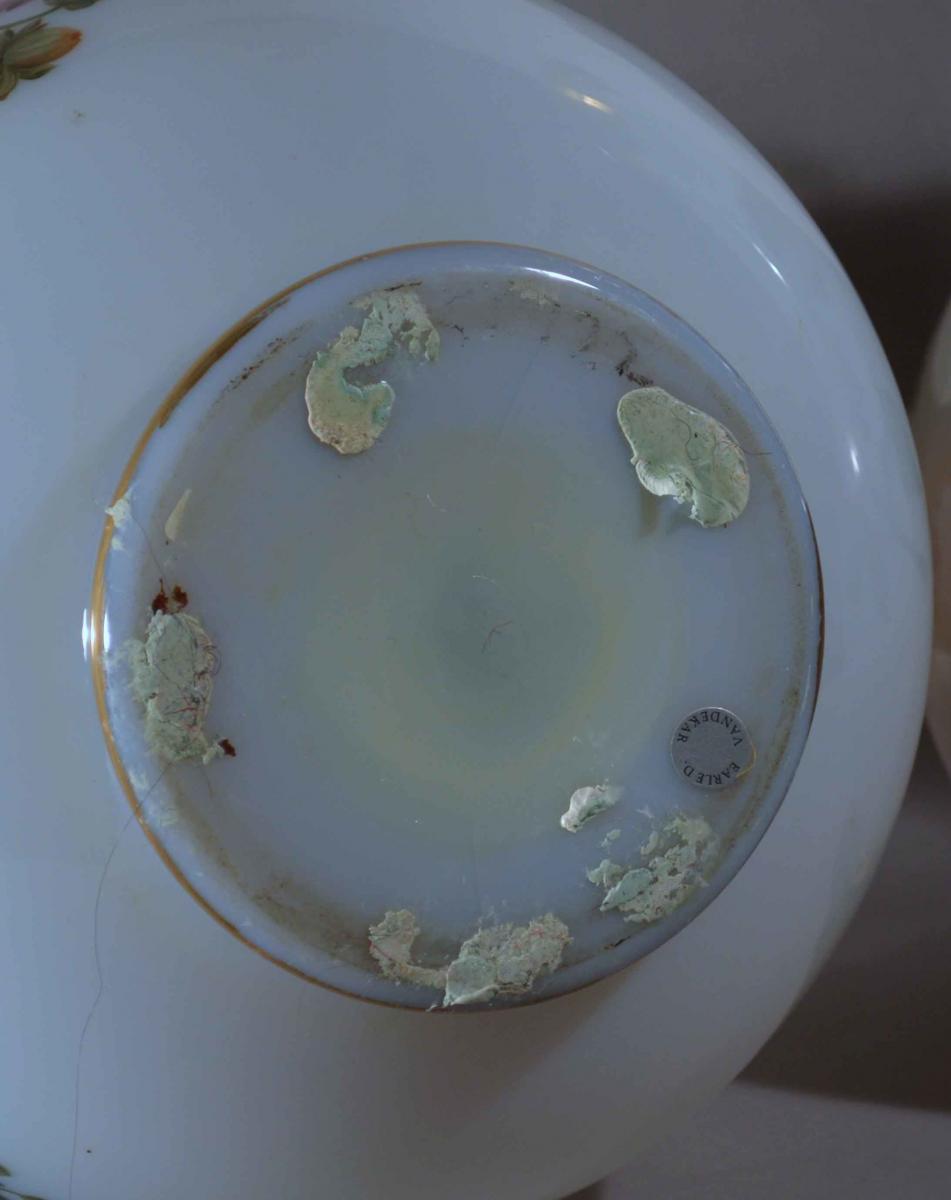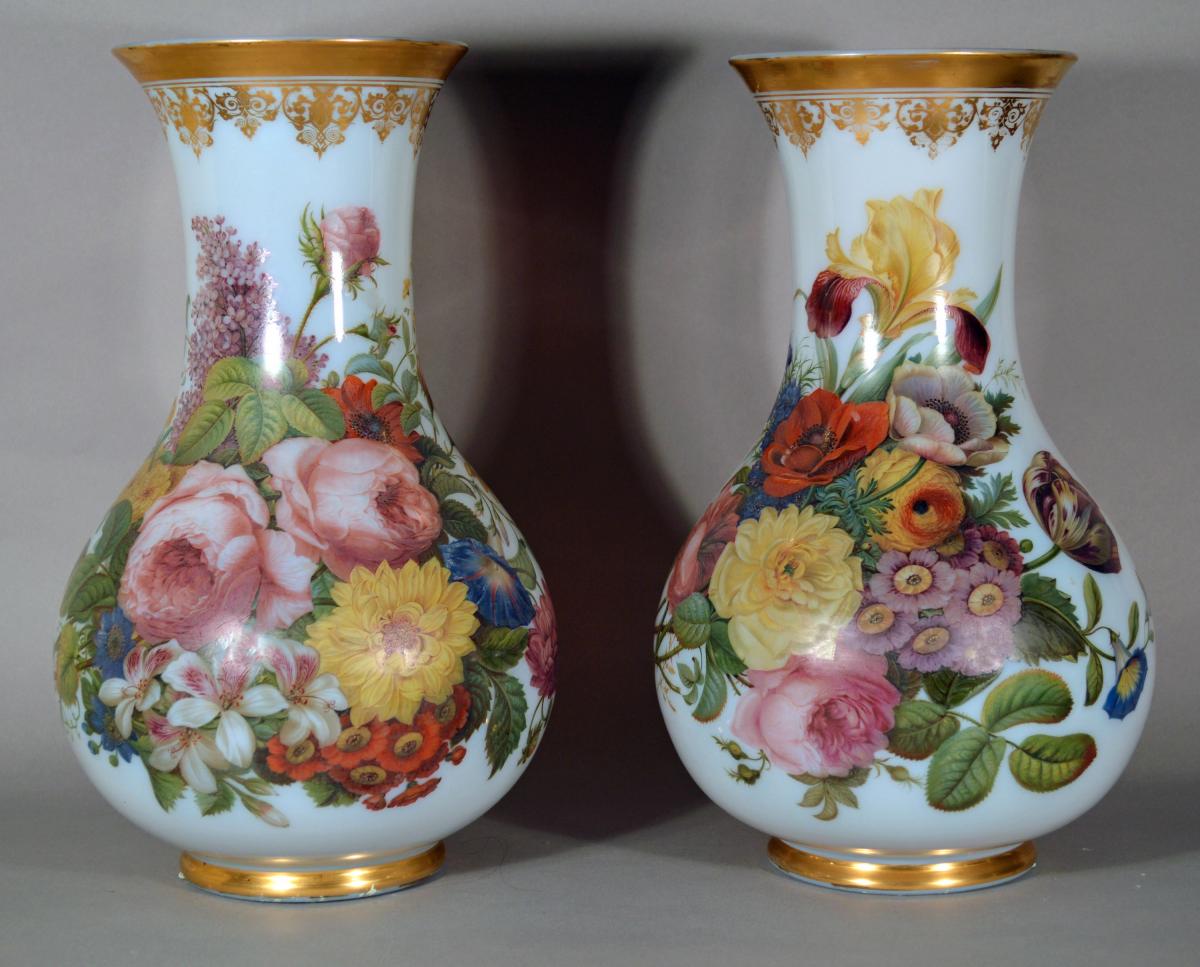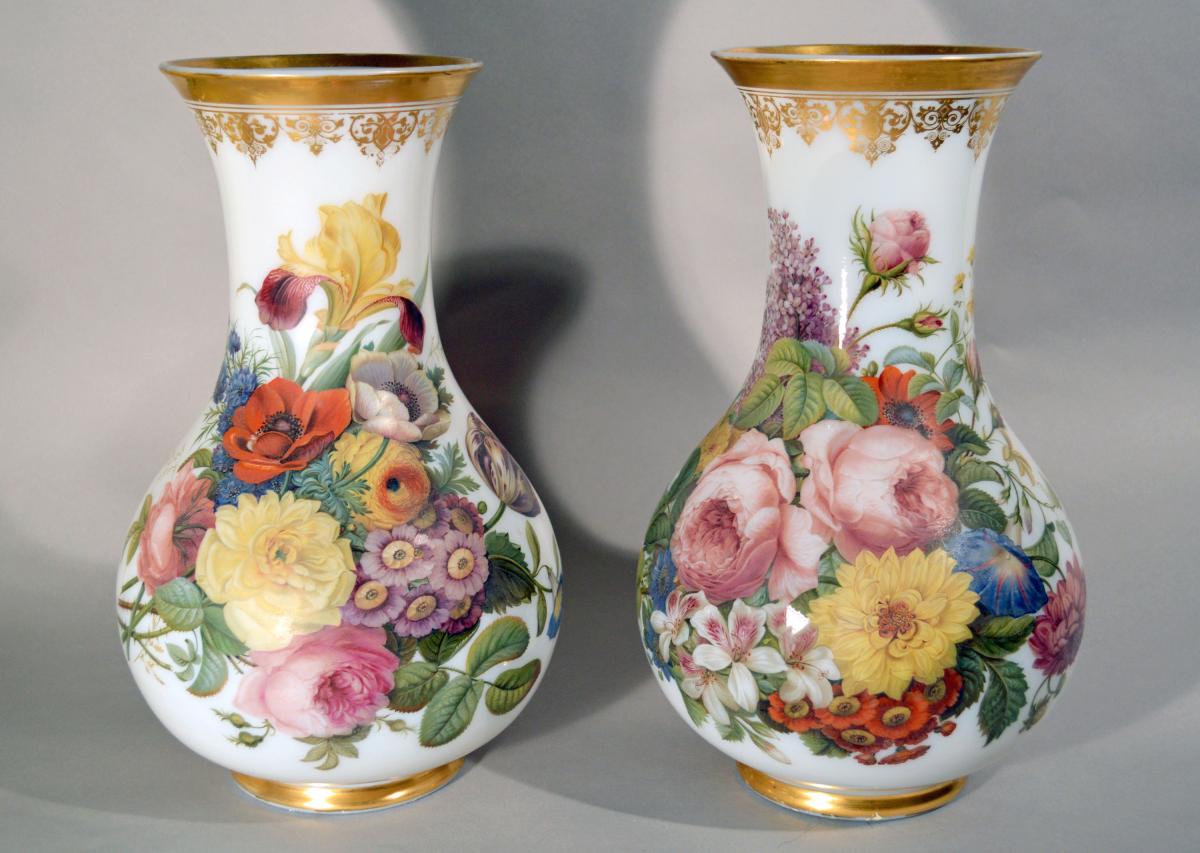 About the dealer
Open by appointment in Manhattan and White Plains, NY
About the object
French Opaline Vases by Jean-Francois Robert,
Baccarat,
Circa 1845-55.
(VM98121)
These Baccarat white opaline crystal vases are some of the finest examples of opaline glass that have been on the market for some time with remarkable flower decoration of the finest quality. The vases are of pear-shape with a flaring neck. The rim and foot have a wide gilt band, the rim with a lambrequin gilt band below. The body of the vases is finely painted with a bouquet of flowers including roses, irises, tulips, peonies, and several other varieties. The bouquet covers most of the surface. On the reverse is another large single flower.
The painting on these vases can be attributed to Jean-Francois Robert who developed a technique for painting glass in the 1830s and patented the process. Formerly a painter at the Sevres porcelain factory, he set up a workshop in Sevres and was commissioned to paint the best pieces from Baccarat and St Louis.
Dimensions: Height: 15 3/4 inches x Depth: 10 1/2 inches.

Reference: Baccarat, Curtis, Jean-Louis, for a pair of vases with similar decoration pages 230-233. Also, see page 292 for an entry on Jean-Francois Robert.
Dimensions
40cm high x 26.67 cm wide
Condition report
Very good condition with some very minor rubbing of gilt to the top edge of rim;  The vases have once been pierced (to be lamps) through the base with a now sealed small hole in the center of the base.  One with a short line issuing from it in the base.