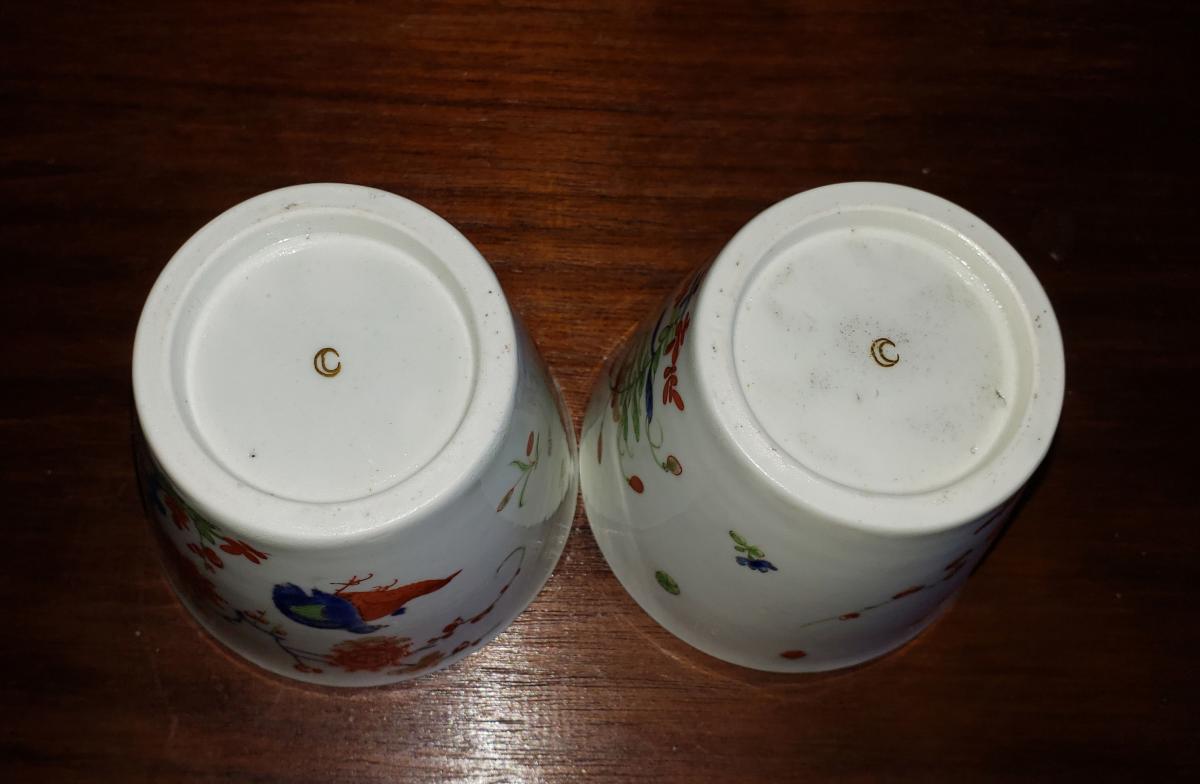 About the dealer
About the object
First Period Worcester Porcelain Beakers with Kakiemon Double Quail Design,
Circa 1770.
The pair of First Period Worcester beakers or tumblers are painted with a double quail design in a Kakiemon palette after the Meissen with the design encompassing the whole body. John Sandon illustrates this form with a hunting scene and calls them stirrup beakers.
Dimensions: Height 2 1/4 x diameter 2 3/4 inches
Mark: Gold crescent.

Reference: The Dictionary of Worcester Porcelain, Volume I, 1751-1851, John Sandon, Page 272 for discussion of the Quail pattern and a mention of the occasional use of a gold crescent on these wares leading to a factory attribution rather than Giles. See Page 86 for a butter tub with this design and also a gold crescent. Page 318 shows the form where the author uses the term stirrup cup and stirrup beaker.
Dimensions
6.35cm high x 6.99cm diameter
Condition report
Excellent