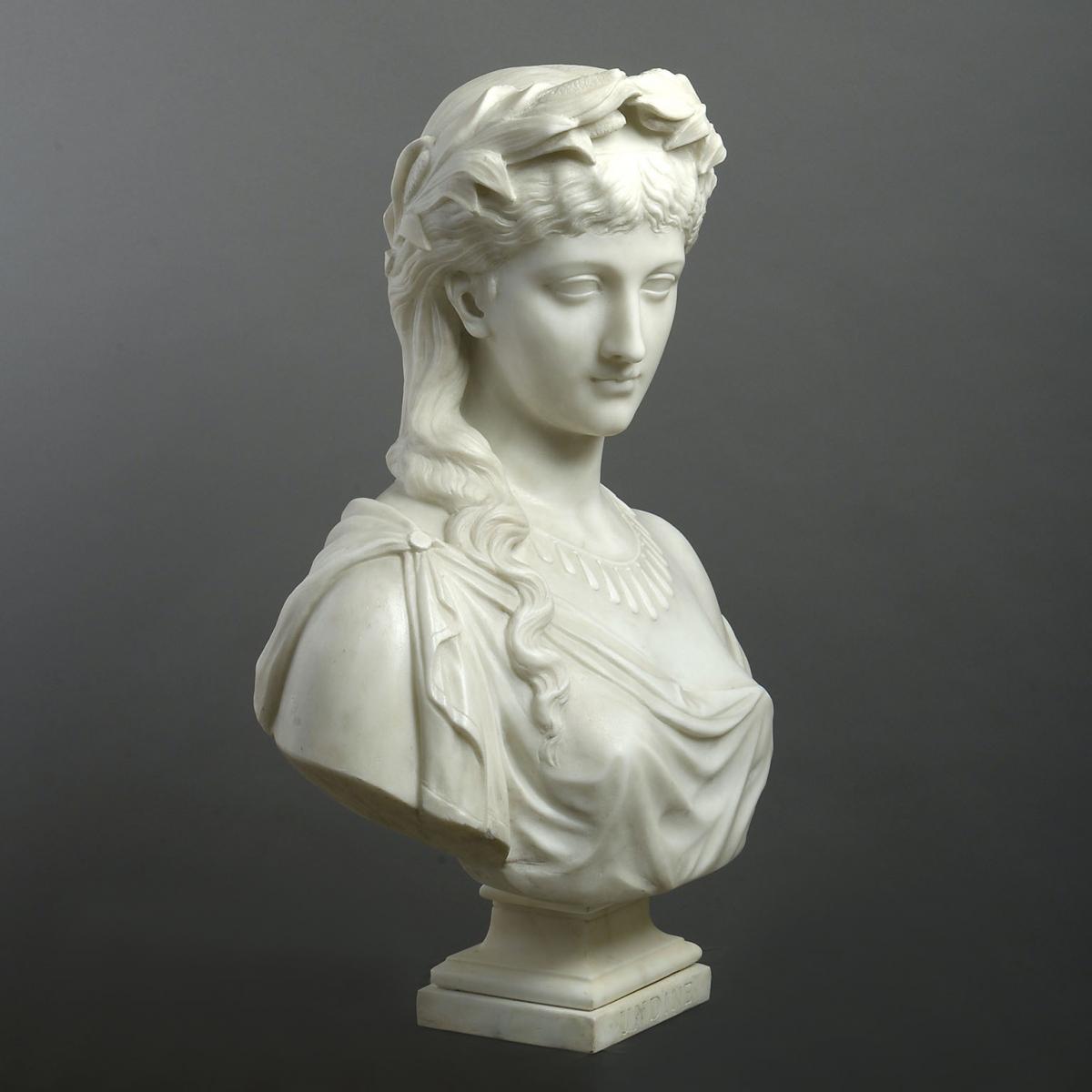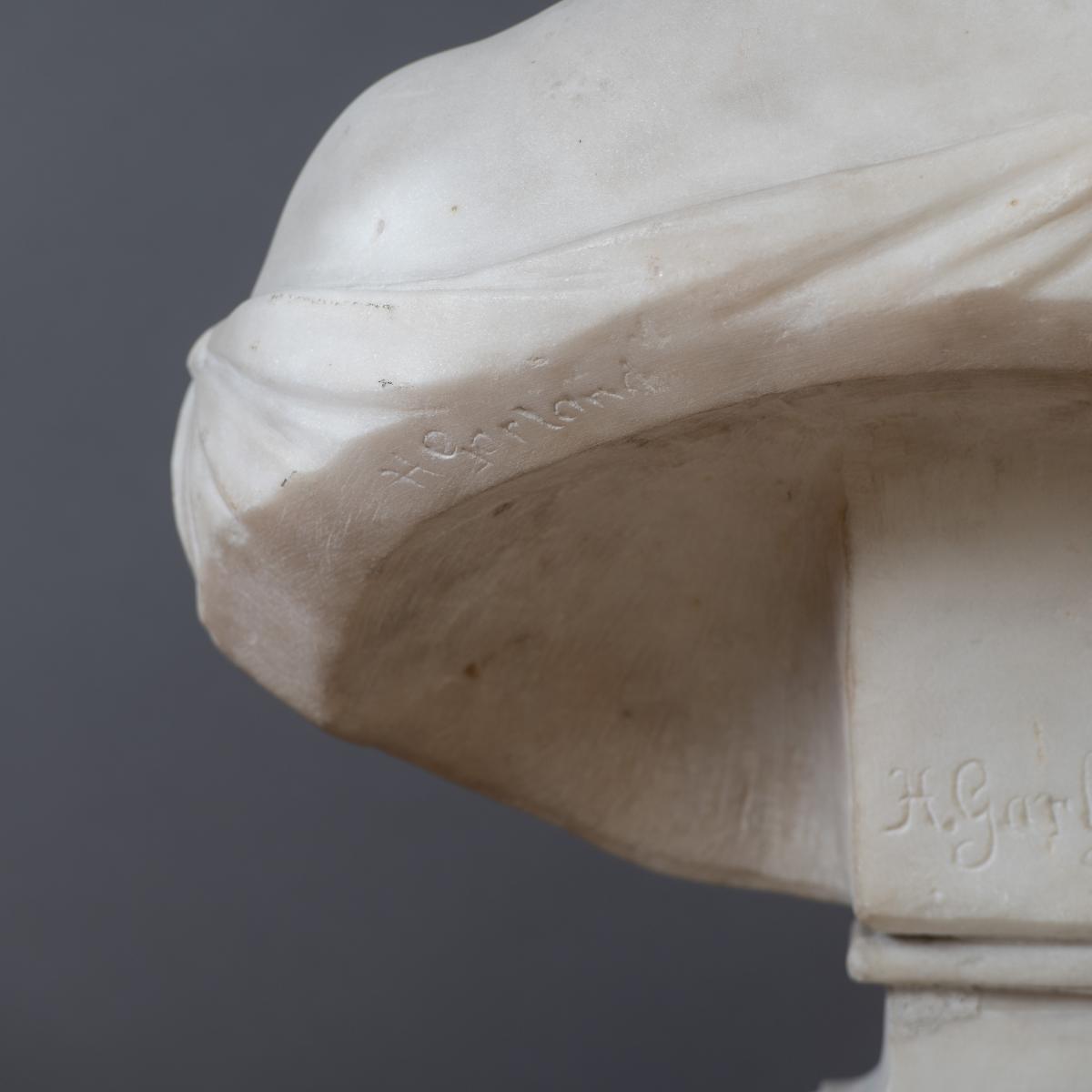 ENGLAND | Circa 1880
Signed twice verso – H Garland Sculpt.
Undines are imaginary elemental beings associated with water. They are almost invariably depicted as being female and are usually found in forest pools and waterfalls. Although resembling humans in form they lack a human soul, so to achieve immortality they must acquire one by marrying a human. Such a union is not without risk for the man because if he is unfaithful he is fated to die.