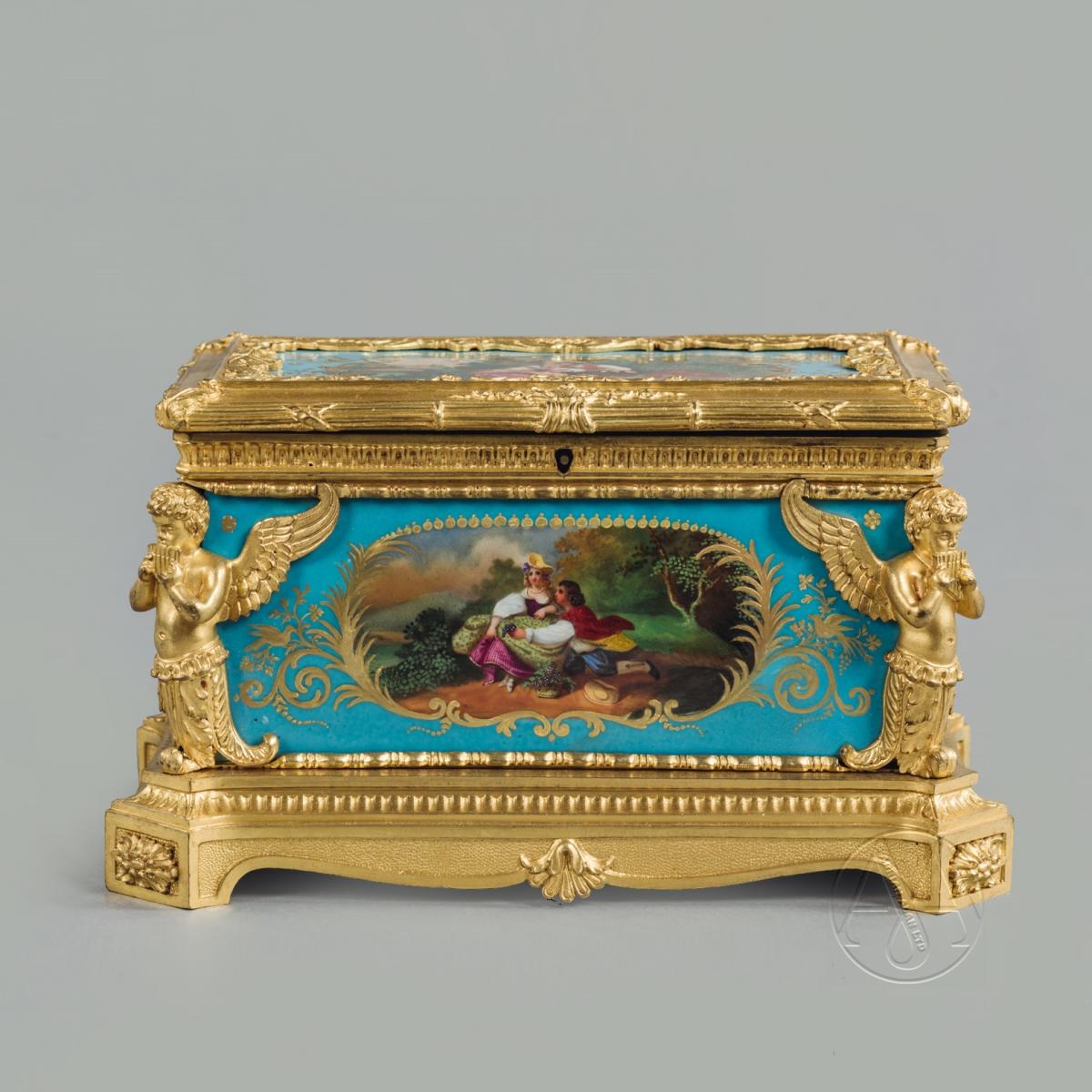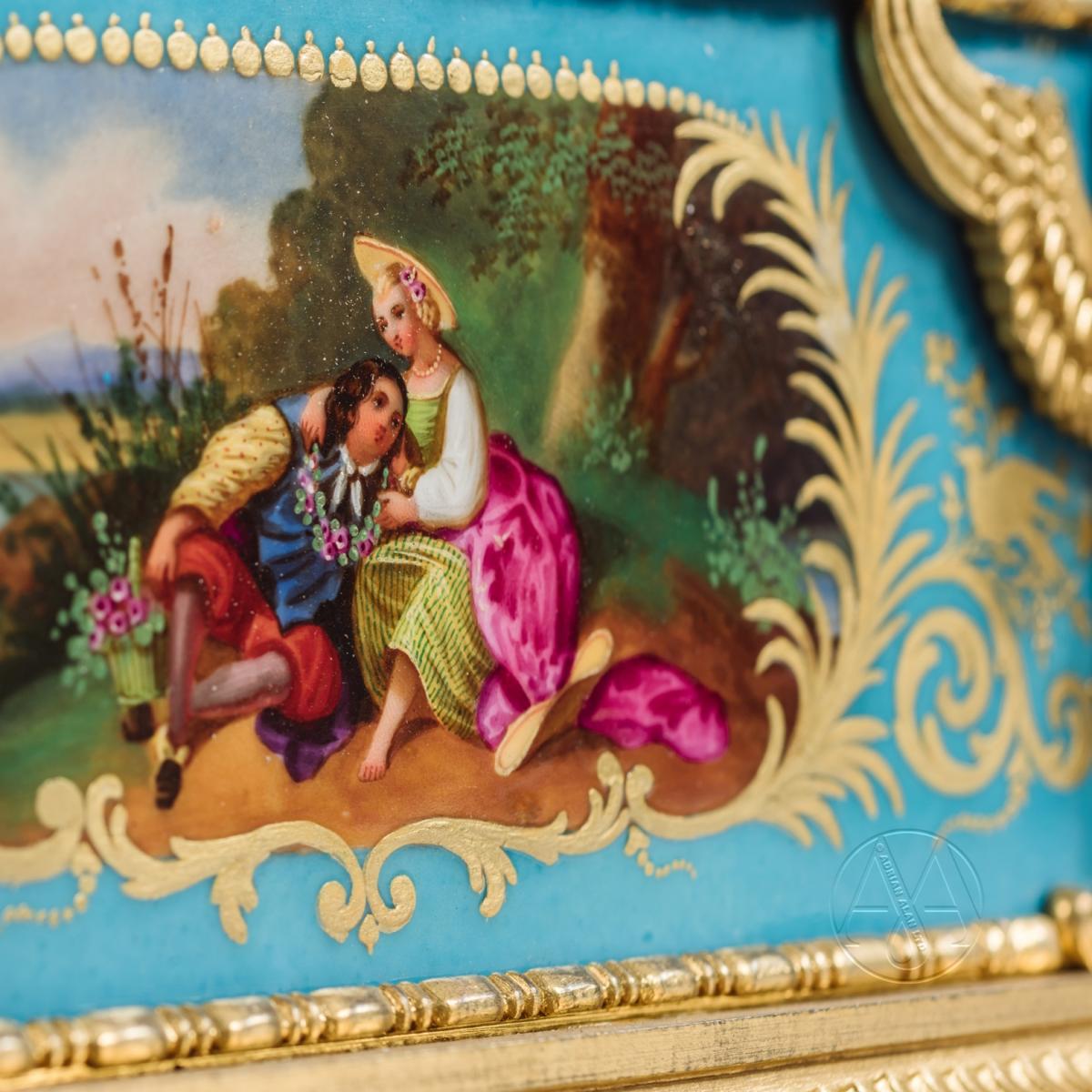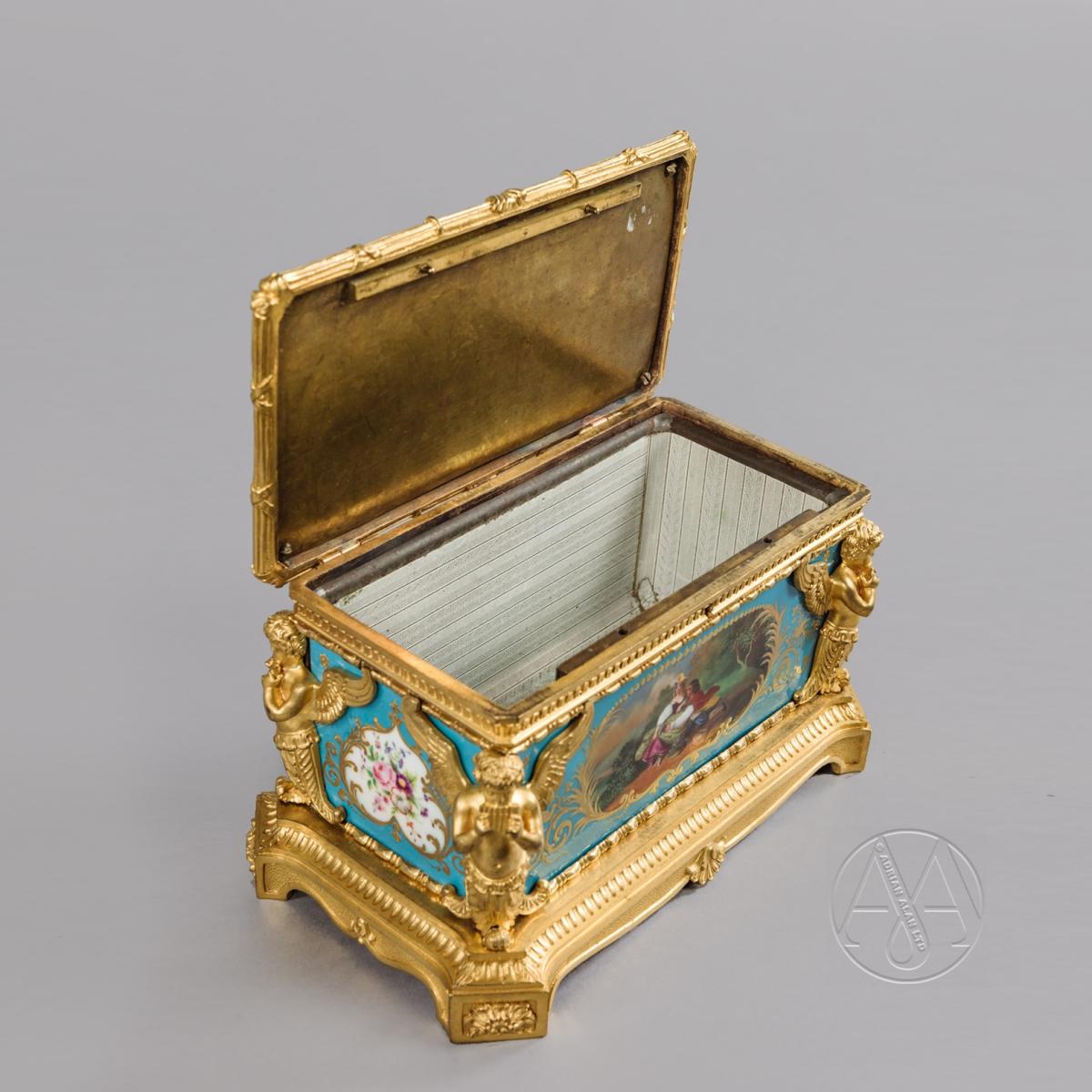 About the dealer
About the object
A Fine Louis XV Style Gilt-Bronze and Sèvres Style Porcelain Mounted Casket.
This superb gilt-bronze casket is finely cast with rocaille decoration, winged cherubs and foliate motifs. The casket is mounted with Sèvres style blue celeste porcelain panels finely painted with scenes from la fête champêtre and flower filled cartouches, all within in gilt tooled foliate borders.
French, Circa 1870.
The Sèvres Porcelain Manufactory was founded to the east of Paris in the disused Royal Château of Vincennes, late in 1739-40. and moved to the village of Sèvres, west of Paris in 1756, en route to King Louis XV's palace of Versailles.
Here it was also adjacent to Louis's mistress Madame de Pompadour's own château at Bellevue. She was delighted with the factory's new location - as she knew she could entice Louis to take a greater interest in it when it was so near their own residences. Indeed, the King became such a keen patron of the factory that, when it ran into financial difficulties, he bought out the shareholders and became the sole proprietor. The factory remained a royal enterprise until the French Revolution, when it was nationalised.