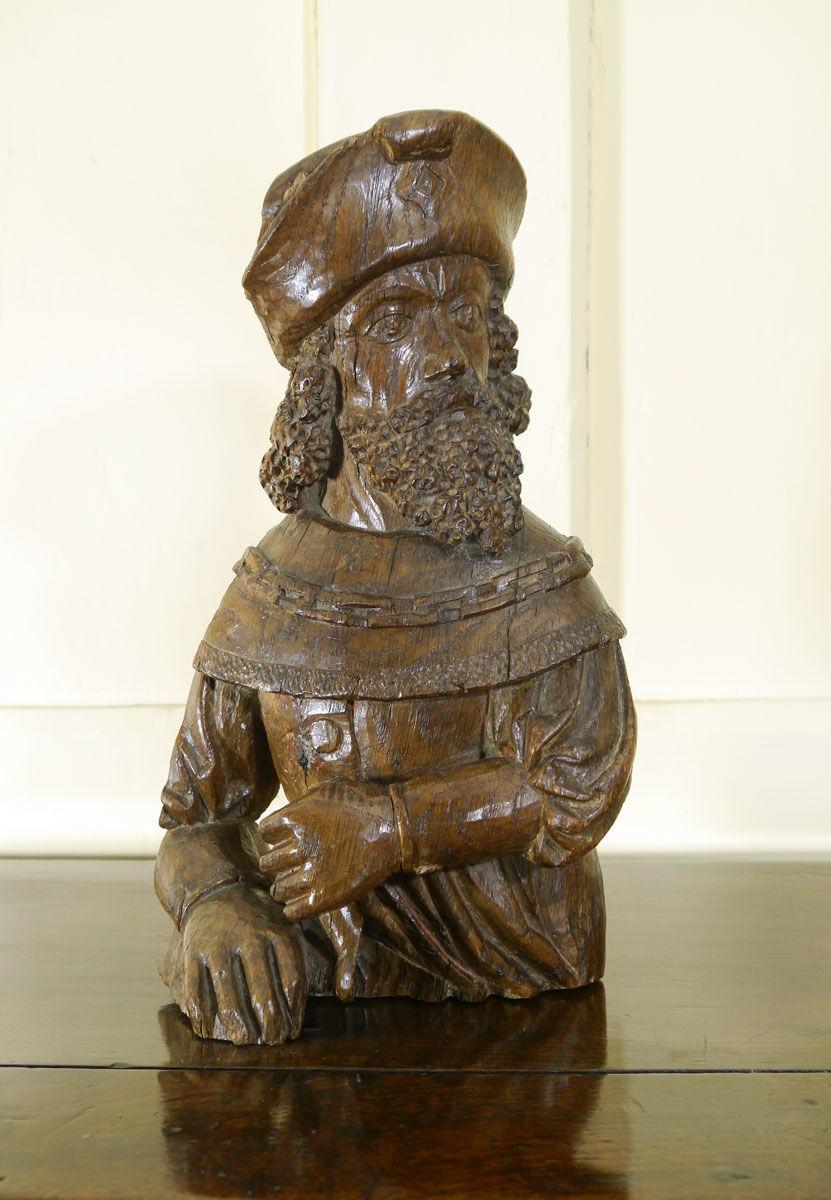 The hat with aiglets and seamed brim, the doublet with puffed and slashed sleeves, and a wide chain around the plain collar. The imperious face, with a full curly beard, and shoulder-length hair, all conform to the male aristocratic fashions of the early 16thcentury.
The oak has a lovely rich burnished colour.
English, first half of the 16th century.
Dimensions
Maximum height 30, maximum width 18