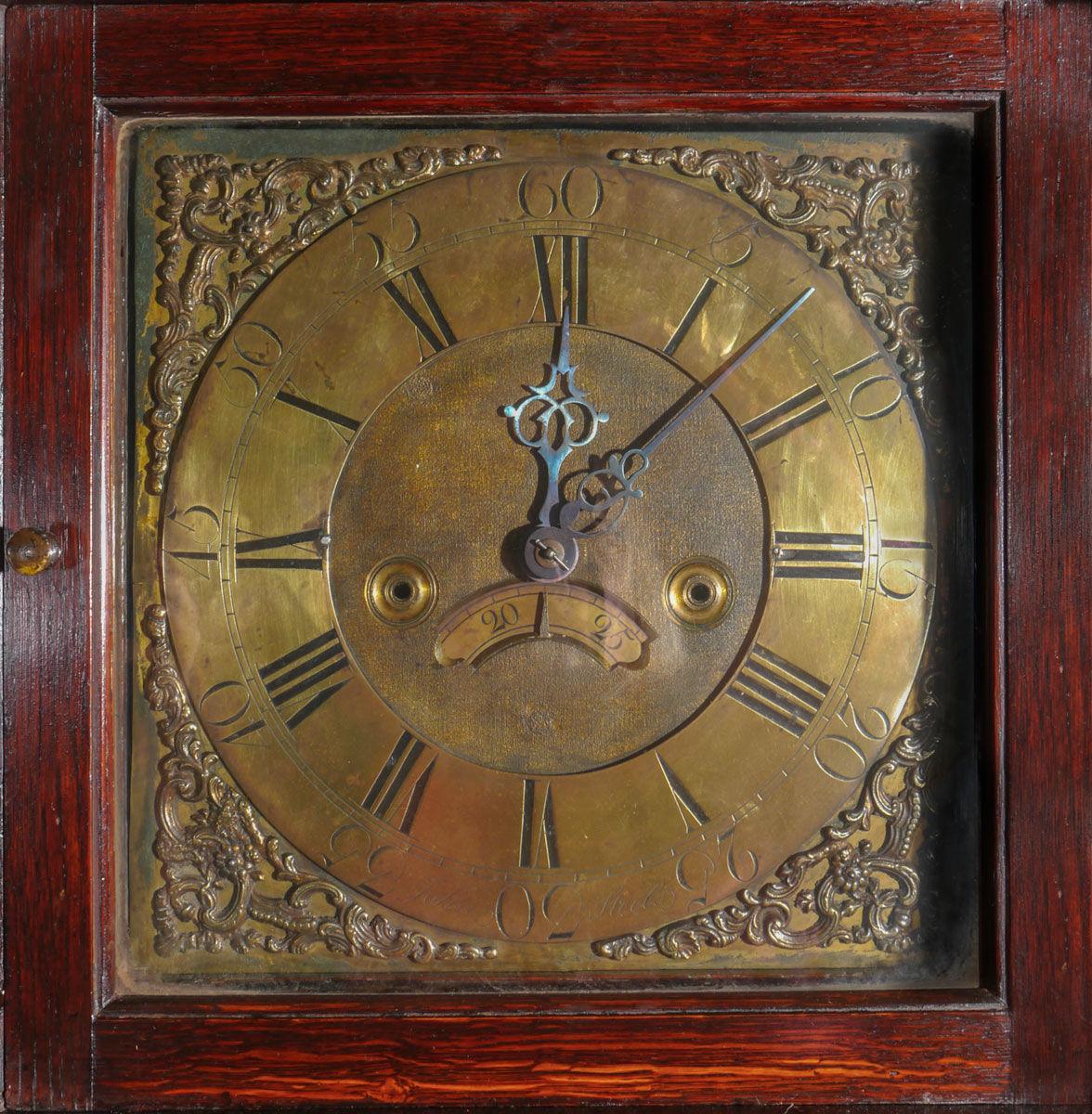 The 11 inch square brass dial, signed John Steel of Killamarsh,with plain matted centre and dummy ringed winding holes, showing the date on a lunette calendar and 30 hour movement. The dial and movement of the clock are interesting and very original, but it is the delightfully small case which makes this piece so rare.
Standing at just 6 feet 5 inches tall, the hood still retains a proper caddy top and long, slim trunk door with quarter columns. The base is in perfect proportion and has the original bottom moulding – there are no signs of any bracket feet.
Fantastic colour and patination.
An excellent book 'Clockmakers and Watchmakers of Derbyshire', by Roy G Hughes and Maxwell Craven (Mayfield Books), shows a very similar John Steel clock on page 174 and 175.
Derbyshire, circa 1760.
Dimensions
Height 196, width 55, depth 28
Appointment advised, especially if travelling some distance.