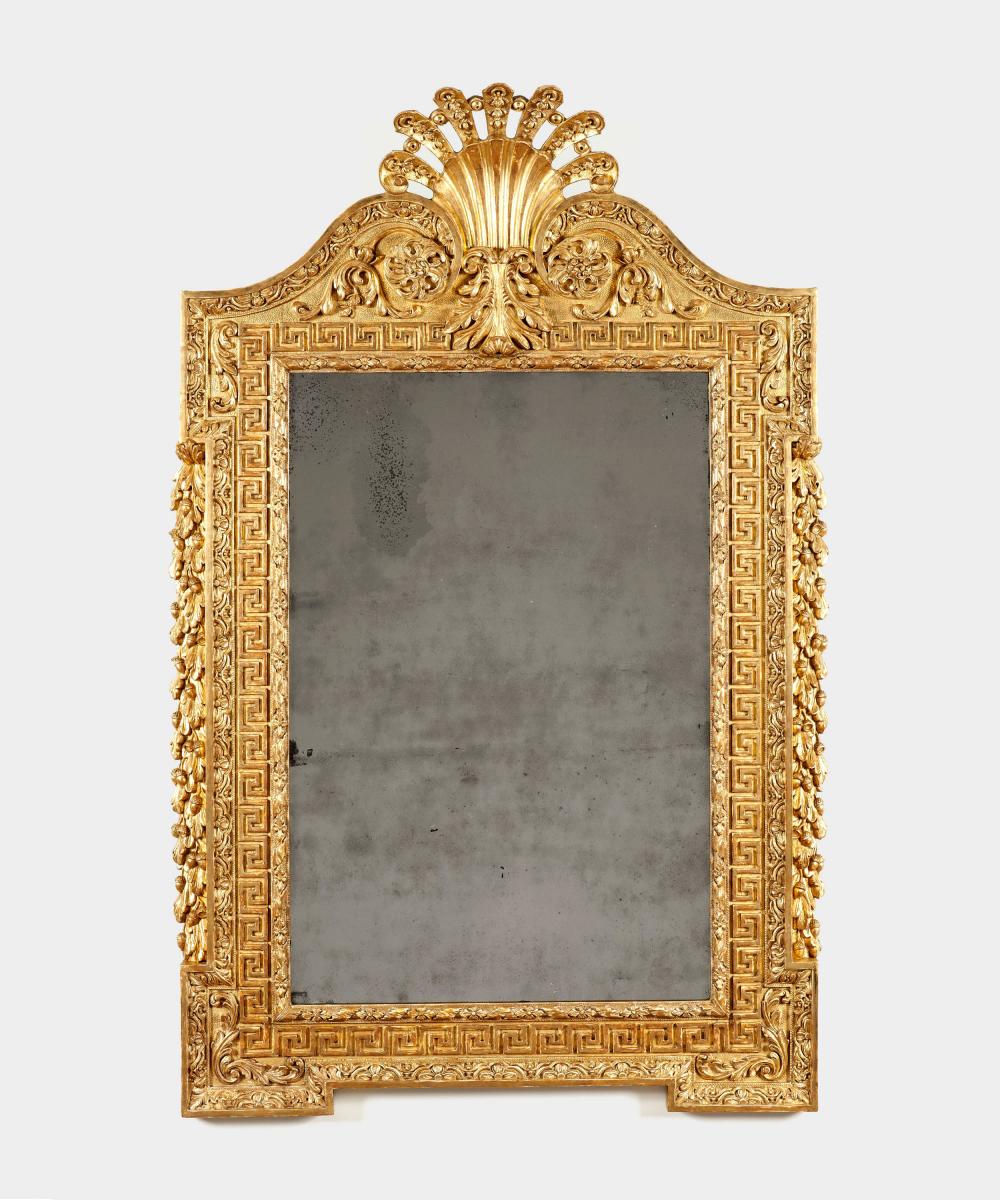 About the dealer
Open Monday-Friday 9.30-5.30; other times by appointment
About the object
The spectacular mirror frame intricately carved with a series of decorative motifs including ribbon and flower head, Greek key pattern and an oak leaf and acorn border. All deeply and finely carved. Furthermore, the frame is surmounted by a scrolling pediment with acanthus leaf and a carved and pierced shell.
English Circa 1730
Width 37" 94cm
Height 56 ½" 143.5cm
ATTRIBUTION
This mirror compares favourably in design and quality to those supplied by Benjamin Goodison to Frederick, Prince of Wales. The London cabinet-maker was favoured by the Prince of Wales and other members of the Royal family from the early 1730s until the late 1750s. Goodison's account in The Lord Chamberlain's papers for "3 large Glass Sconces in carved & gilt frames wth. two wrot Arms to Each' for £27 of 1733 may relate to mirrors within this group. Although he made at least ten further "sconces" similarly described and priced for the Prince's use at Hampton Court and Kew Palace.
Benjamin Goodison was probably apprenticed to James Moore in 1720. By 1727 he had premises at the 'Golden Spread Eagle', Long Acre and it is assumed that Goodison succeeded Moore in royal service in 1726-27 after Moore's death. He is recorded as receiving payments from the Great Wardrobe from the late 1730s.