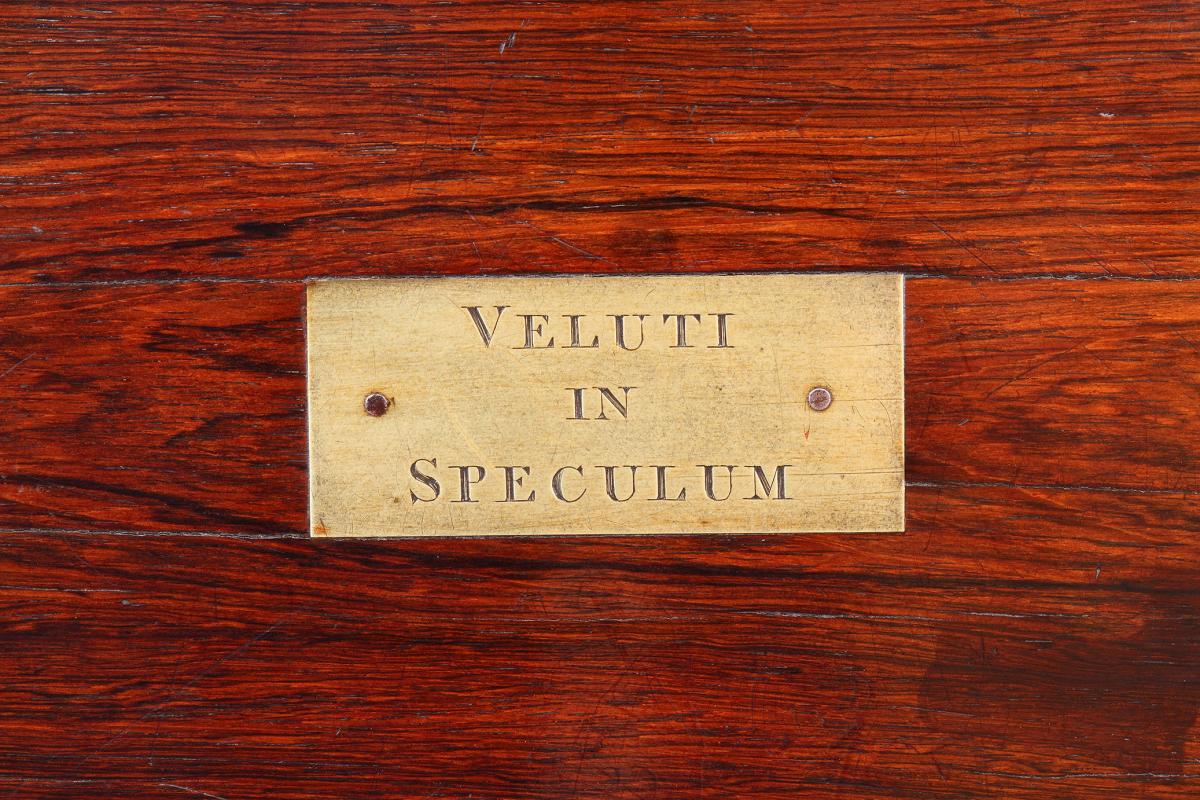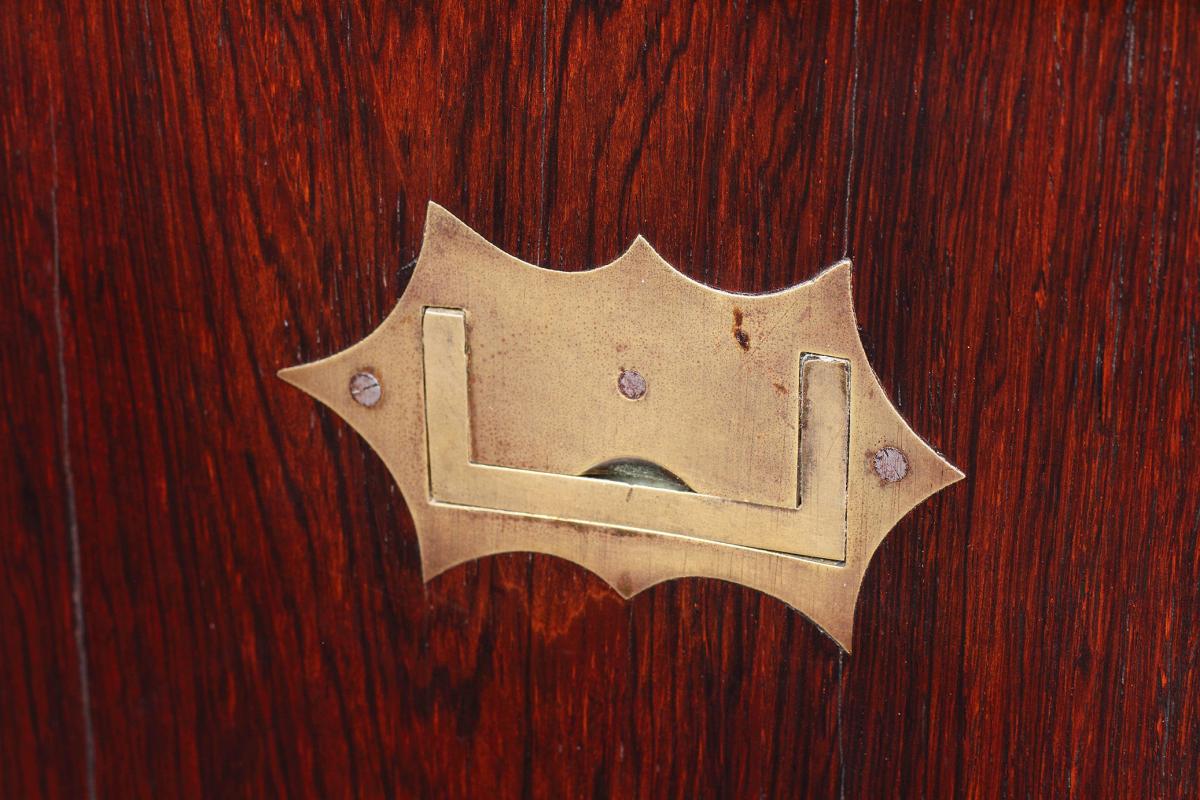 The BADA Standard
Since 1918, BADA has been the leading association for the antiques and fine art trade
Members are elected for their knowledge, integrity and quality of stock
Our clients are protected by BADA's code of conduct
Our dealers' membership is reviewed and renewed annually
Bada.org is a non-profit site: clients deal directly with members and they pay no hidden fees
Click here for more information on the BADA Standard
A Fine English Regency Brass Bound Rosewood Two Door Table Cabinet a Latin Motto Inscribed on a Brass Plaque to the Top 'Veluti In Speculum' 'As in a Mirror' Probably made for a Library
With two inset brass carrying handles standing on four lions paw brass feet the original gilded red leather lined doors opening to reveal drawers fitted to house cameos bronze plaques and other objects of art
Attributed to George Smith (1786 - 1826) 'Upholsterer Extraordinary' to the Prince Regent
Circa 1810 - 20
Size: 24.5cm high, 32cm deep, 40.5cm wide - 9¾ ins high, 12½ ins deep, 16 ins wide
During the last years of the 18th century French influence had been much in evidence in England with Parisian 'marchand-merciers' providing furniture for the Prince of Wales's London residence, Carlton House, as well as fulfilling orders from other English aristocrats such as the Duke of Bedford.
In reaction to this fashionable trend for Napoleonic designs and motifs, Thomas Hope, a banker, connoisseur and archaeological antiquarian, advocated a return to 'the pure spirit of Antiquity'.
In 1807 he published 'Household Furniture and Interior Decoration' illustrating the designs he had used for furniture in his own house in Duchess Street. London. His ideas were popularised by George Smith, a London cabinet maker, who in 1808 published 'A collection of Designs for Household Furniture and Interior Decoration'.
This publication had considerable influence in promoting the so called "antique' or 'Modern Greek' style fashionable during the Regency period.
The renewed interest in antiquity introduced a taste for collecting cameos, bronze plaquettes, coins and medallions, and cabinets in the modern 'Greek' style were deemed suitable for 'masculine' surroundings such as libraries.
Dimensions
24.5cm high, 32cm deep, 40.5cm wide
The BADA Standard
Since 1918, BADA has been the leading association for the antiques and fine art trade
Members are elected for their knowledge, integrity and quality of stock
Our clients are protected by BADA's code of conduct
Our dealers' membership is reviewed and renewed annually
Bada.org is a non-profit site: clients deal directly with members and they pay no hidden fees
Click here for more information on the BADA Standard