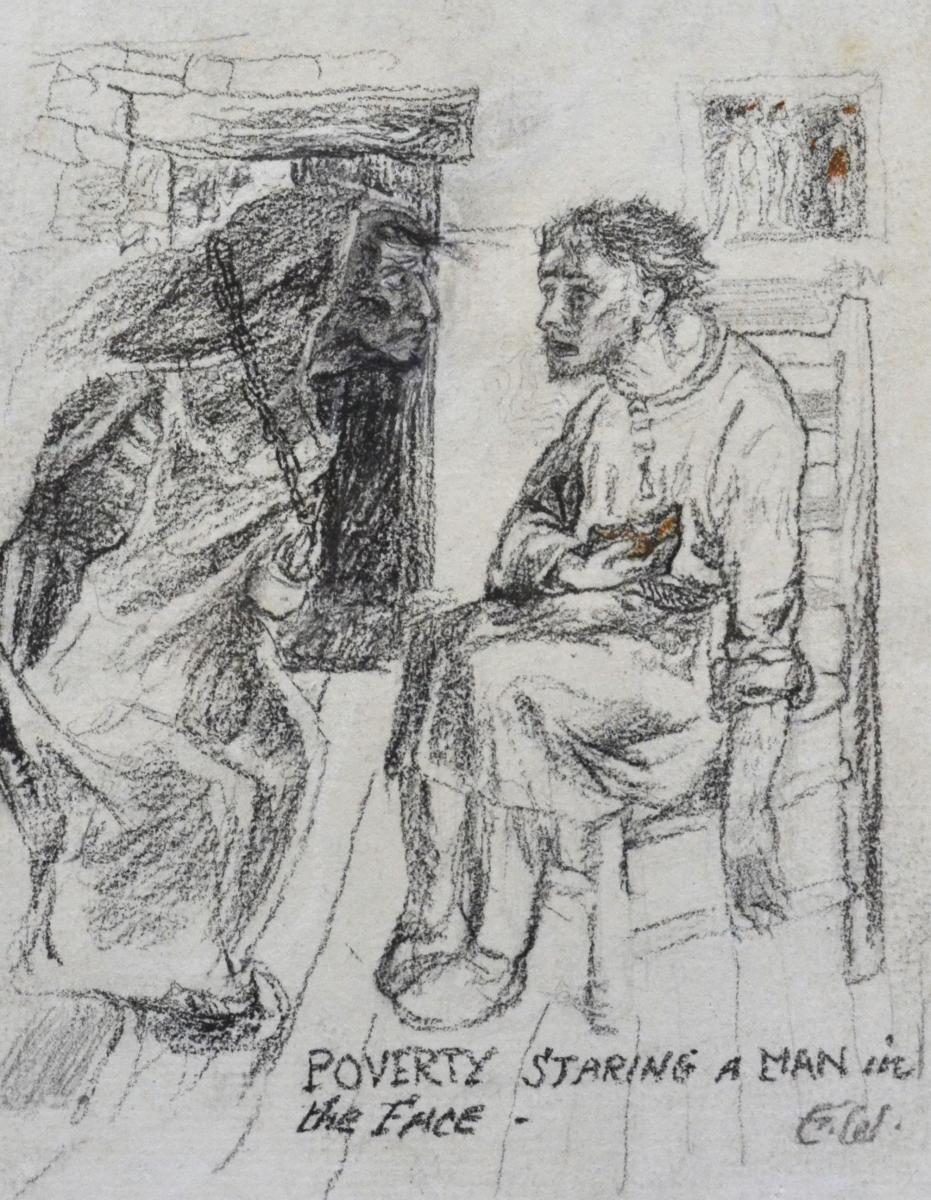 About the dealer
About the object
EDWARD WOORE
(1880-1960)
Poverty Staring a Man in the Face
Signed with initials and inscribed with title
Pencil, unframed
5 ½ by 4 ¼ in., 14 by 11 cm.
Provenance:
Arnold Wathen Robinson, and thence by descent.
In 1906 Woore won a scholarship to be apprenticed to the Arts and Crafts stained glass designer Christopher Whall. There his fellow apprentices included Arnold Wathen Robinson, Louis B Davis and Karl Parsons. Parsons and Woore were to help illustrate Whall's 1905 book Stained Glass Work. During the First World War he served in the Leicestershire Regiment and lost the slight of one eye. In 1918 he set up his own studio in Hammersmith and helped manage the Whall & Whall studio. In 1924 he moved his studio to Putney. In 1930 he and Arnold Robinson took over the stained glass company of Joseph Bell and Sons in Bristol. He continued to work until 1958 when he retired to Wales.