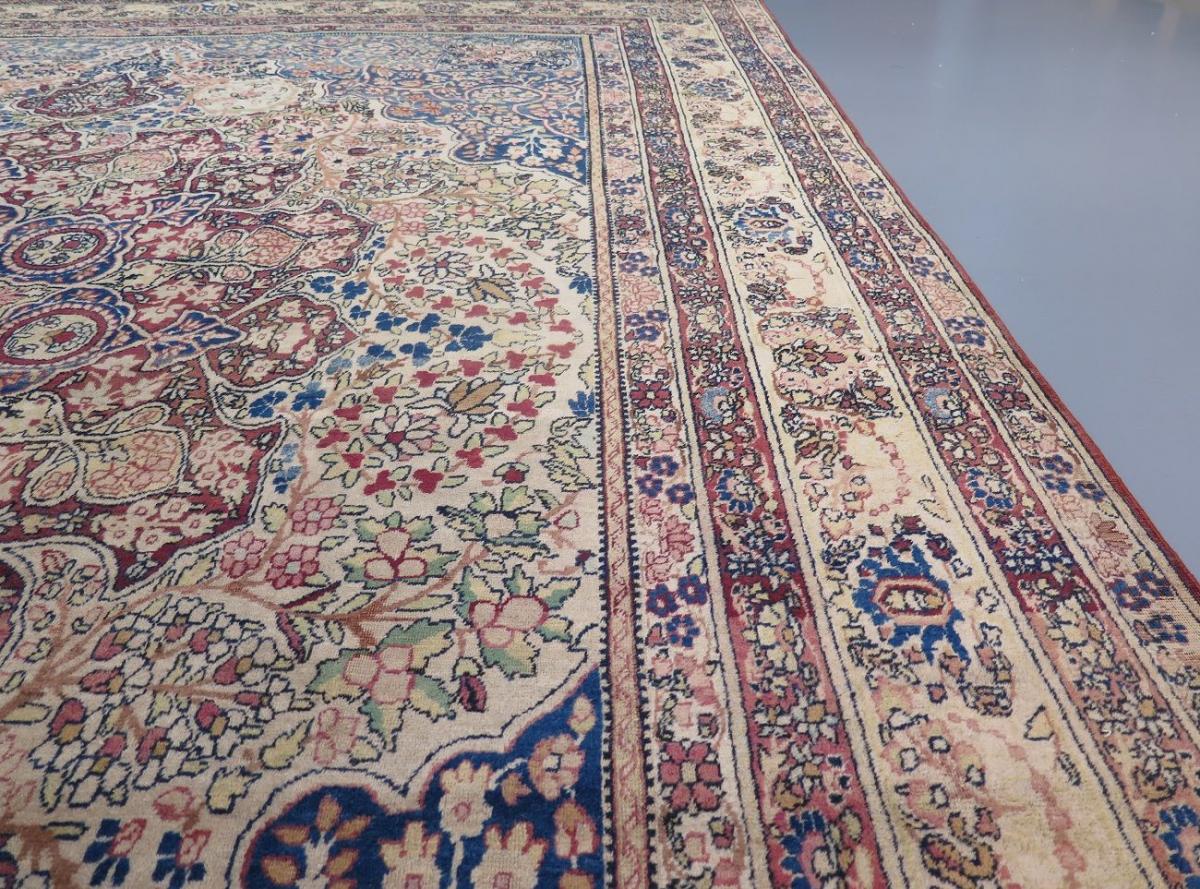 About the dealer
Monday-Friday: 10-6; Saturday: Closed; Sunday: By Appointment Only
About the object
The city of Kirman in north-east Persia has been the centre of fine rug weaving since the 17th century and enjoyed a renaissance in the 19th century when rug weaving became more widespread. Kirman established itself once again during this era as a centre of high category weavings in the best Persian tradition. 19th century Kirman carpets, particuarly those in the Laver group, are known for their fine weaves, delicate drawings and an incomparable range of varied colours. They are highly sought after and are often seen in grand historic houses in Europe and the UK.
This early example with its seven artistic borders has a charming naivety and a range of subtle vegetable-dyed colours that have age nicely. A truly wonderful addition to any setting.
Dimensions
4.48 x 313 cms
Condition report
It is in very good to excellent condition with all its borders intact on all four sides as are its original fringes at both ends, remarkable for a rug dating c.1880.