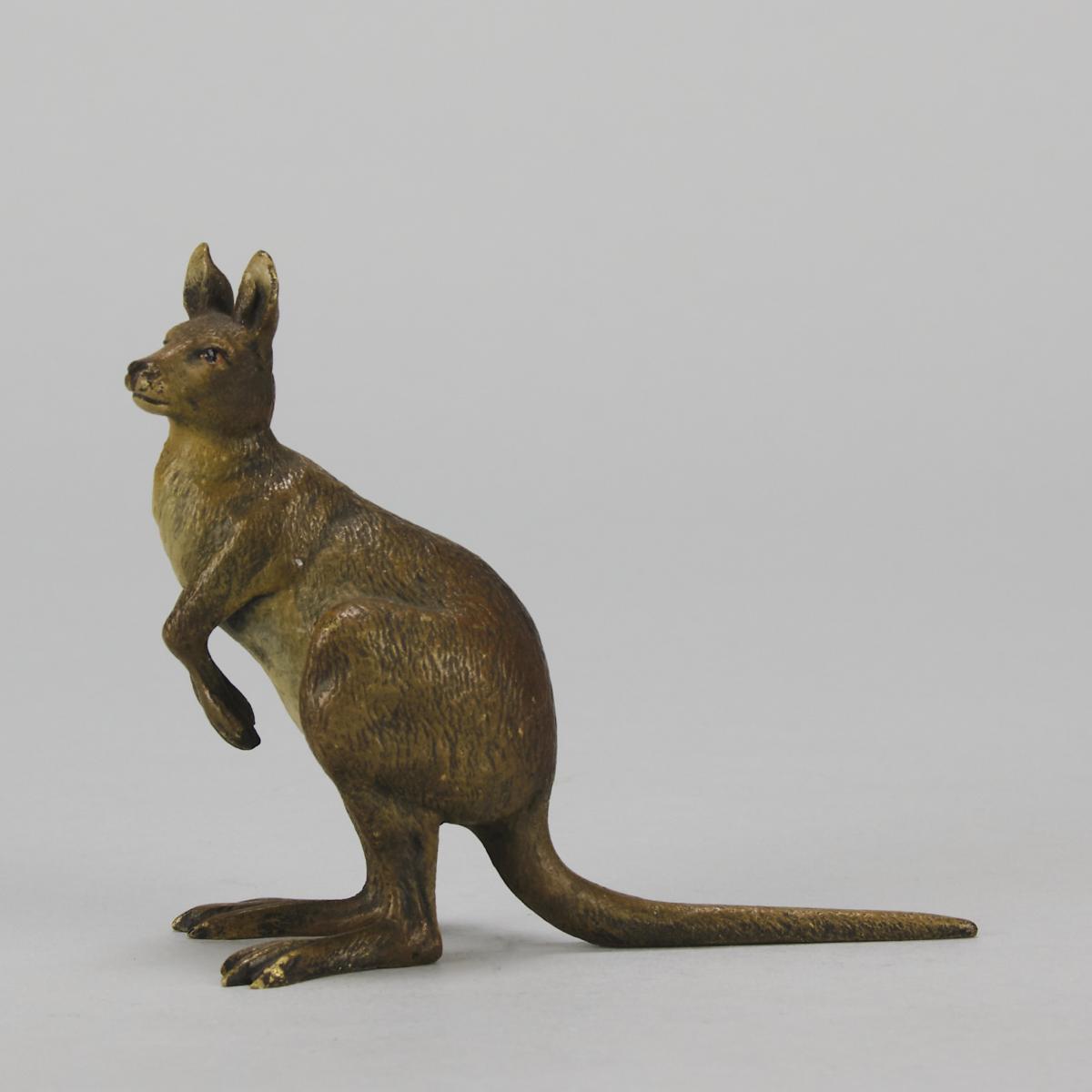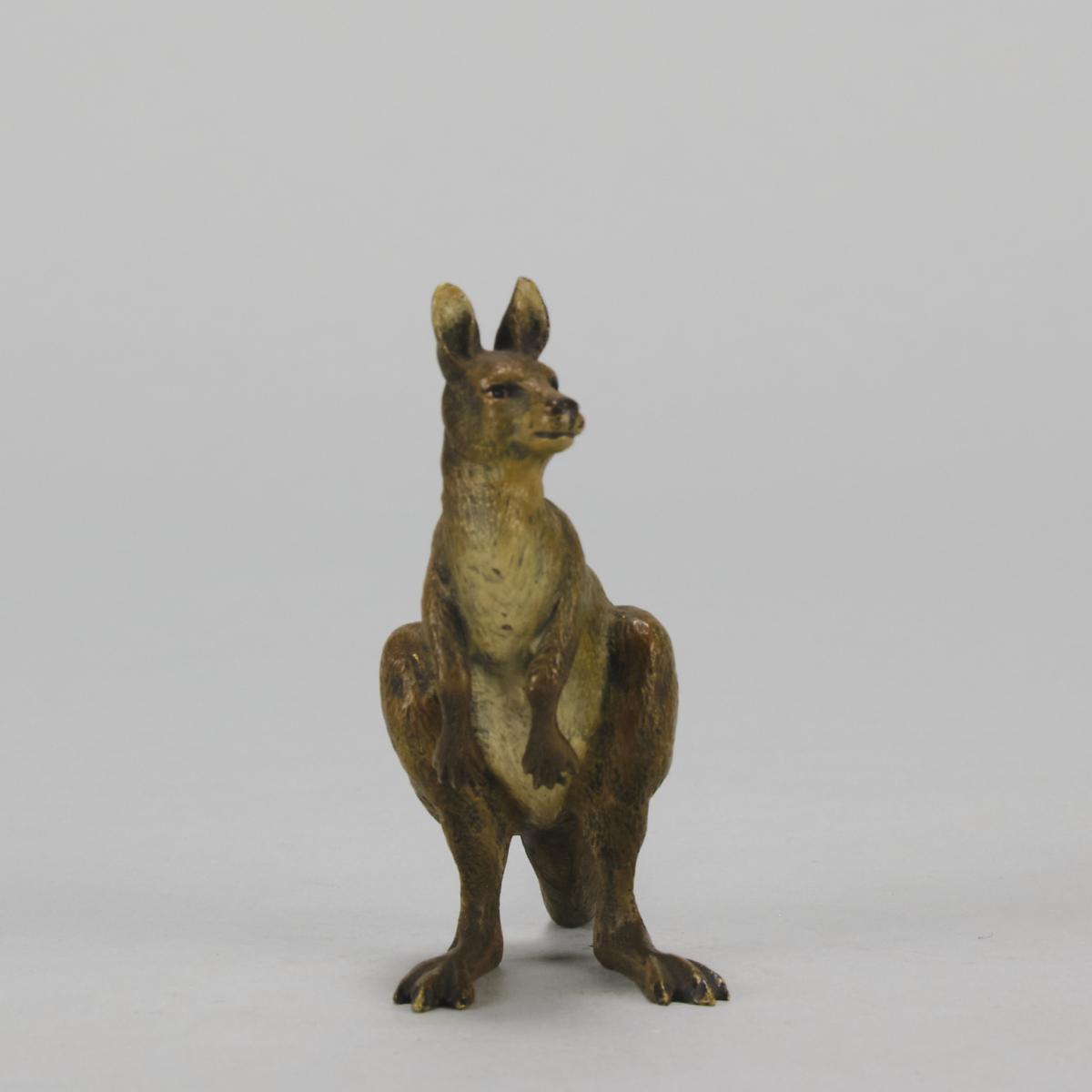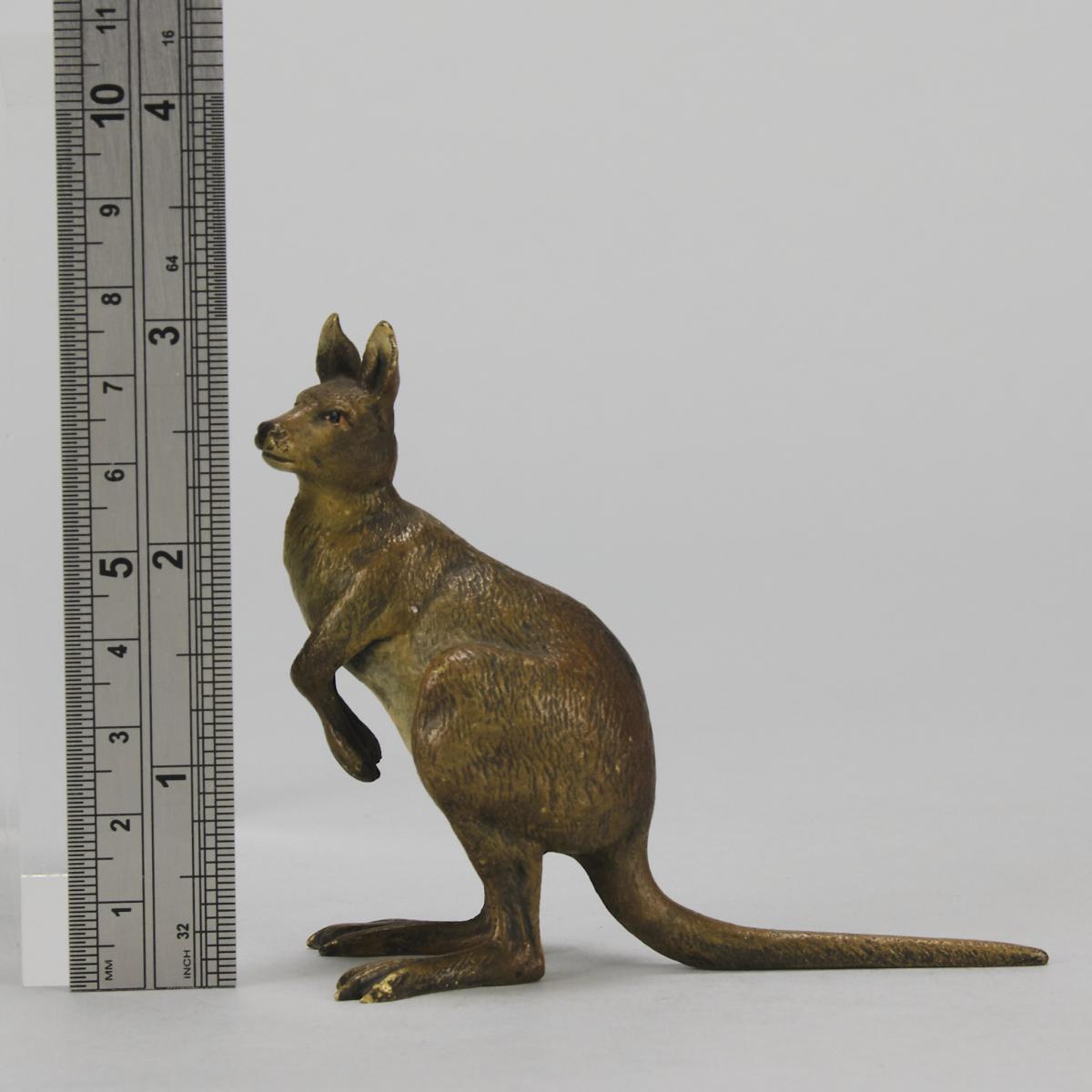 Price
£950.00
The BADA Standard
Since 1918, BADA has been the leading association for the antiques and fine art trade
Members are elected for their knowledge, integrity and quality of stock
Our clients are protected by BADA's code of conduct
Our dealers' membership is reviewed and renewed annually
Bada.org is a non-profit site: clients deal directly with members and they pay no hidden fees
Click here for more information on the BADA Standard
A charming early 20th Century Austrian cold painted bronze study of a standing kangaroo with excellent naturalistic hand chased surface detail and fine colour, signed with the Bergman 'B' in an amphora vase.
ADDITIONAL INFORMATION
Height: 7.5 cm.
Width: 9 cm.
Depth: 3.5 cm.
Condition: Excellent Original Condition.
Circa: 1900.
Materials: Cold Painted Bronze.
Book Ref: Antique Vienna Bronzes by Joseph Zobel.
SKU: 8857.
ABOUT
Bergman Kangaroo
Franz Bergman Sculptures
Bergman is celebrated for his great attention to detail and wonderful vibrant colours, Franz Xavier Bergman (1861-1936) is, arguably, the most famous of the Viennese cold-painted bronze artists, delighting in producing Oriental, Arab bronze and animal subjects, including Harem beauties, Arab tradesmen, Scribes and Arab Warrior and almost every animal subject that was known at the time.
His father, also Franz Bergman (1838–1894), was a professional chaser (embosser) from Gablonz, Austria who came to Vienna and founded a small bronze factory in 1860. Franz Xavier inherited the company and opened a new foundry in 1900. There he created numerous cold painted (so named because the numerous layers of polychrome paint, applied to the bronze, were not fired to fix them to the metal) figures. Many other bronzes were still based on designs by Franz Bergman, the elder.
Animal Subjects
Animal figures can, occasionally, be found for a few hundred pounds, though sculptures in pristine condition and larger figures can be worth several thousand pounds. Value is affected by condition. The cold painted decoration is relatively easy to damage and worn Enamel will reduce value considerably. Restoration can also reduce the value considerably, especially when done in a non-sympathetic manner.
The BADA Standard
Since 1918, BADA has been the leading association for the antiques and fine art trade
Members are elected for their knowledge, integrity and quality of stock
Our clients are protected by BADA's code of conduct
Our dealers' membership is reviewed and renewed annually
Bada.org is a non-profit site: clients deal directly with members and they pay no hidden fees
Click here for more information on the BADA Standard