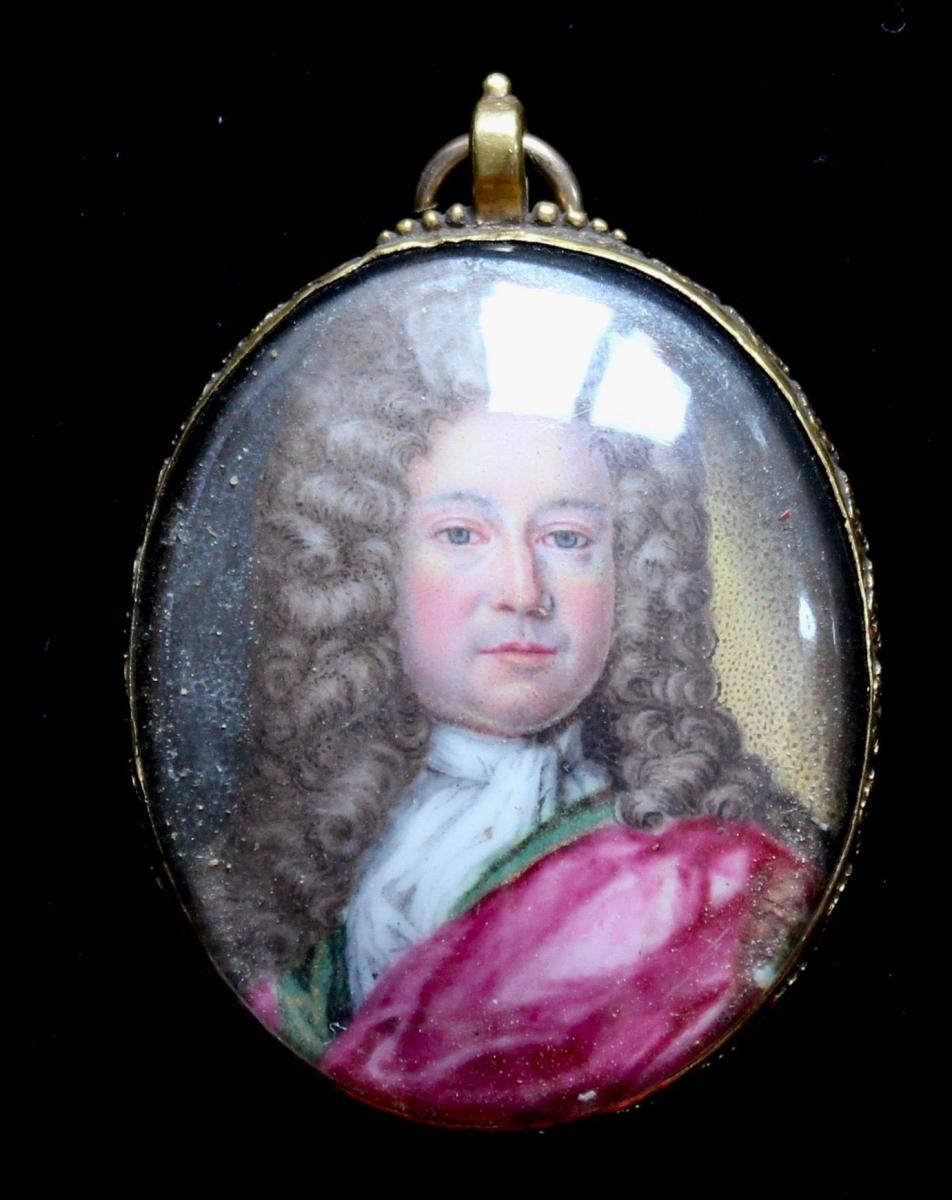 About the object
An early 18th century enamel portrait miniature of a nobleman
Painted in enamel, in gold locket with chased foliate border

Zincke , was born in Dresden, the son of a goldsmith. He settled in England in 1706 and studied enamel painting under Charles Boit. Zincke's early works, of which this could be considered to be one, are very similar in styleto Boit's.
Boit was Enamel Painter to the Court until Queen Anne died in 1714 when he moved to France and Zincke took over much of his work. Zincke developed a thriving business, at first copying portraits by Sir Peter Lely and Sir Godfrey Kneller, then painting from life.
He worked extensively for the royal family and, perhaps because he spoke German, was one of the few artists George II could tolerate.
By 1730 he was well established at court and in February 1732, was appointed Cabinet Painter to Frederick, Prince of Wales, George II's eldest son.
Although it has not been possible to identify the sitter the gold trimmed green lined pink cloak are signs of sumptuous clothing and he is likely to have been a wealthy nobleman.
Not opened
Provenance: The Mr. W. Jacobson Collection
Christie's, 16th June 1944, lot 47 by Mikel Papier
Papier family by descent
Condition report
Minor chip on left shoulder. Light dust under the glass