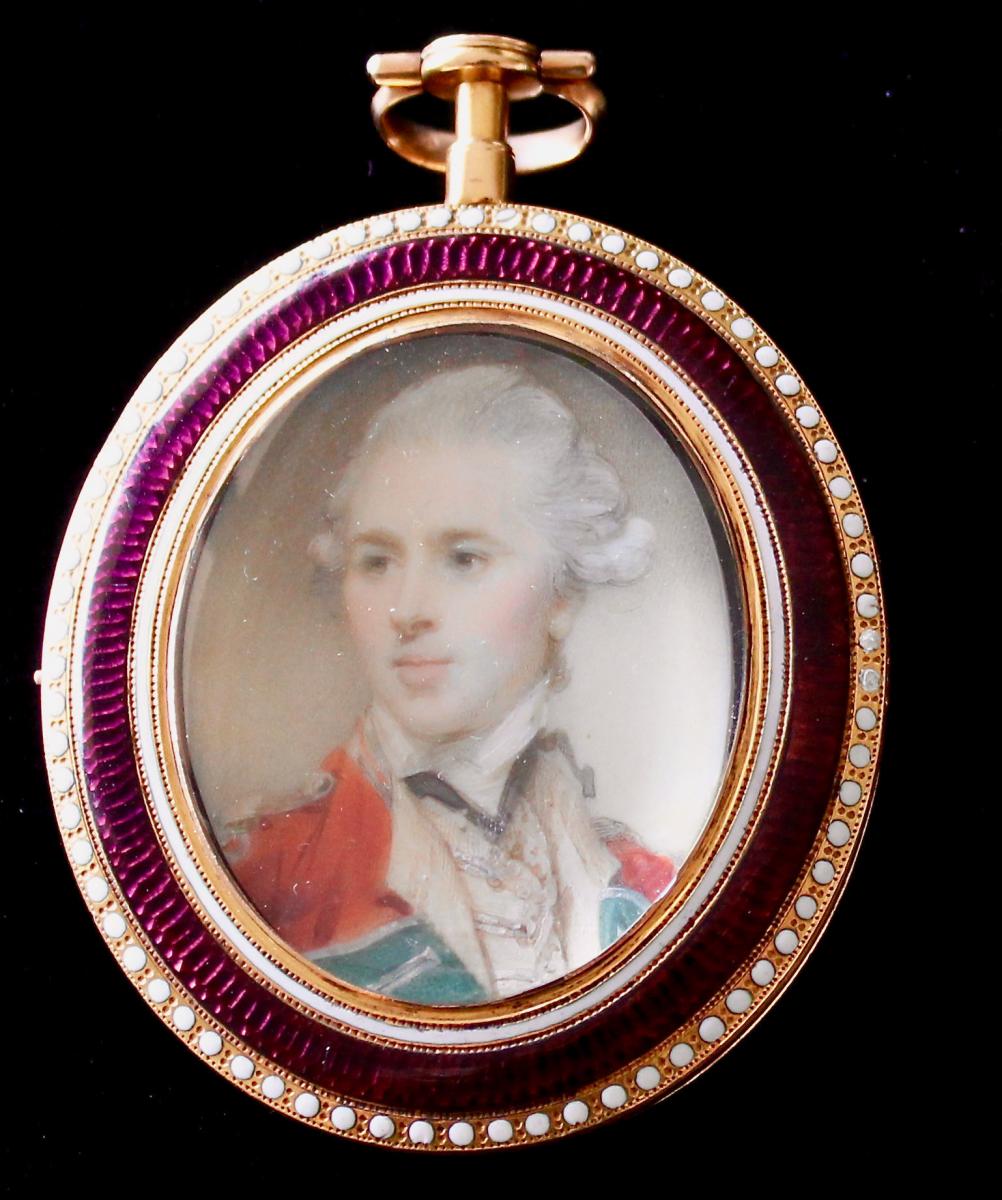 About the object
A dashing portrait of unknown officer, watercolour on ivory
Wearing scarlet coat with green facings, silver lace and epaulettes, powdered hair en queue
Set in the original gold frame with white enamel border within original purple enamel edge and further surrounded by border set with white enamel balls.

Although the cut of the officer's coat reflects the styles of the 1750s, the fact that he has one or two epaulettes indicates that this portrait miniature probably dates from the transitional period that fell between the end of the Seven Years' War and the implementation of the Royal Clothing Warrant of 1768.
Several regiments of foot wore green facings with silver officers' metal. These included the 5th, 24th, 45th, 63rd, and 68th Foot. This dashing chap could have very well have belonged to one of those corps.
Exhibitions:
Comerford Collection at the Irish Architectural Archives in Dublin, in 2009.
Literature:
The Comerford Collection: Portrait Miniatures (Dublin, privately published, 2009), pp 7, 20 (#38)
Condition report
Slight dust under the glass.