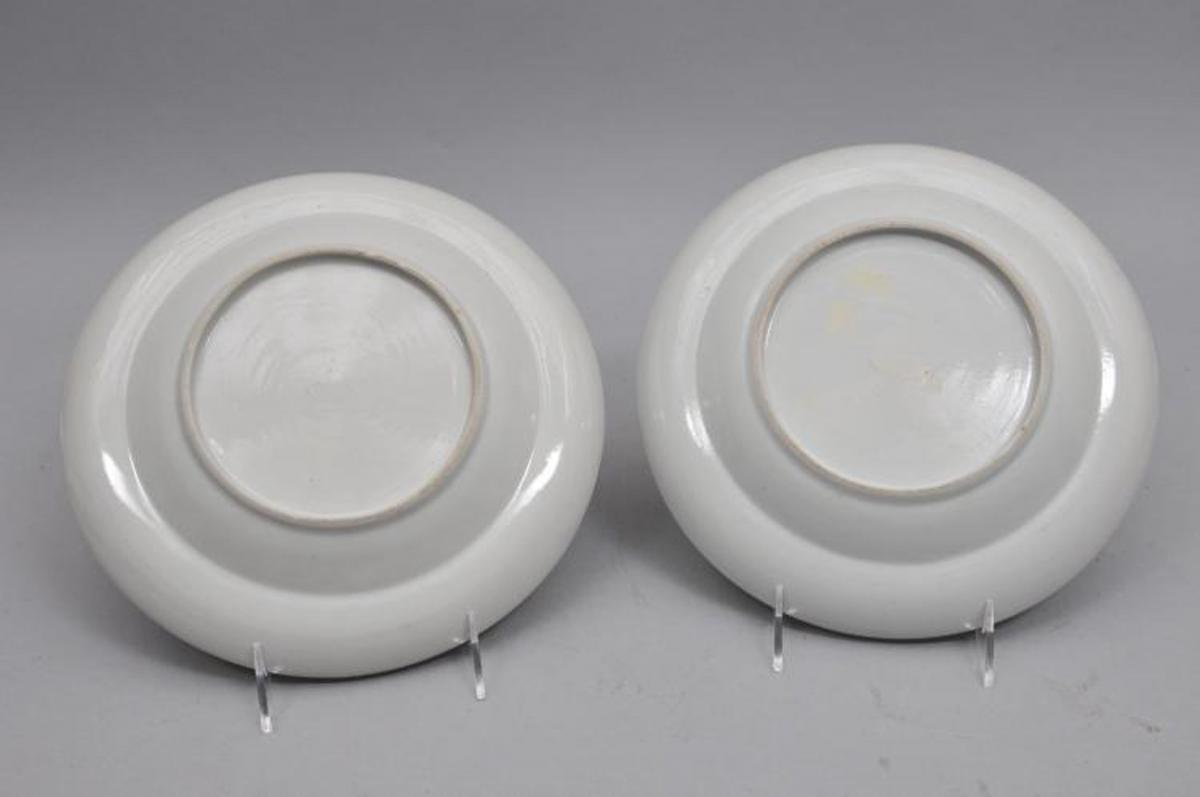 Chinese Export Armorial Porcelain Soup Plates,
Arms of Grant,
Circa 1810.
The rare armorial plates have the central well with a full Mandarin design with Chinese figures in Court scenes with the armorial bearing at the top of the scene. The wide rim with finely painted flowers and butterflies.
The arms of Grant of that Ilk with the motto "Craigelachie" above "Stand Fast." David Howard believes these were made for the third son of Sir James Grant, Francis William Grant who married in 1811. He succeeded his brother as 6th Earl of Seafield in 1840.

Dimensions: 9 3/4 inches x 1 5/8 inches.
Reference: Chinese Armorial Porcelain, David Sanctuary Howard, Page 1002, X5.
Dimensions
27.77 cm diameter
Condition report
2 frits to rim repaired invisibly.