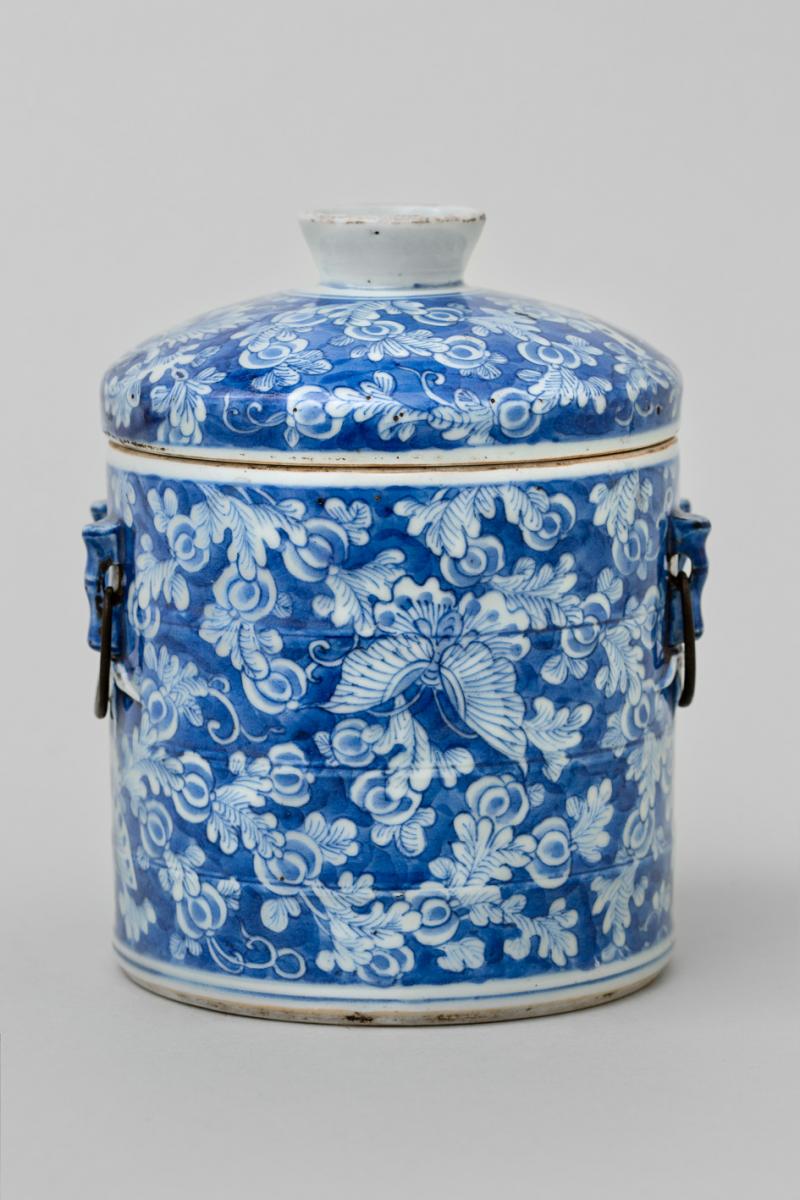 Of tall cylindrical shape, the jar moulded with horizontal bands to resemble sections, painted all over with an unusual decoration of leafy and fruiting branches amongst which hides large butterflies, some with their wings fully outstretched, all in white with blue detailing and reserved on a blue ground, flanked by pierced tubular handles, moulded to resemble bamboo and mounted with thin metal rings, below the lower end of each bamboo handle finely moulded bamboo leaves, the shallow domed cover of inverted bowl form, with a matching decoration and finished with a round flaring knob, the base glazed.
Period: Kangxi 1662-1722
Height: 18.5 cm; 7 ¼ in
Footnote: The forerunner of this shape would have been a 15th early 16th Century tiered box, also in blue and white. Compare with a pair of jars and covers of similar form from the collection of the Metropolitan Museum of Art, New York, also dated to the Kangxi period, Accession Number 29.100.303a, b.
Dimensions
Height: 18.5 cm; 7 ¼ in