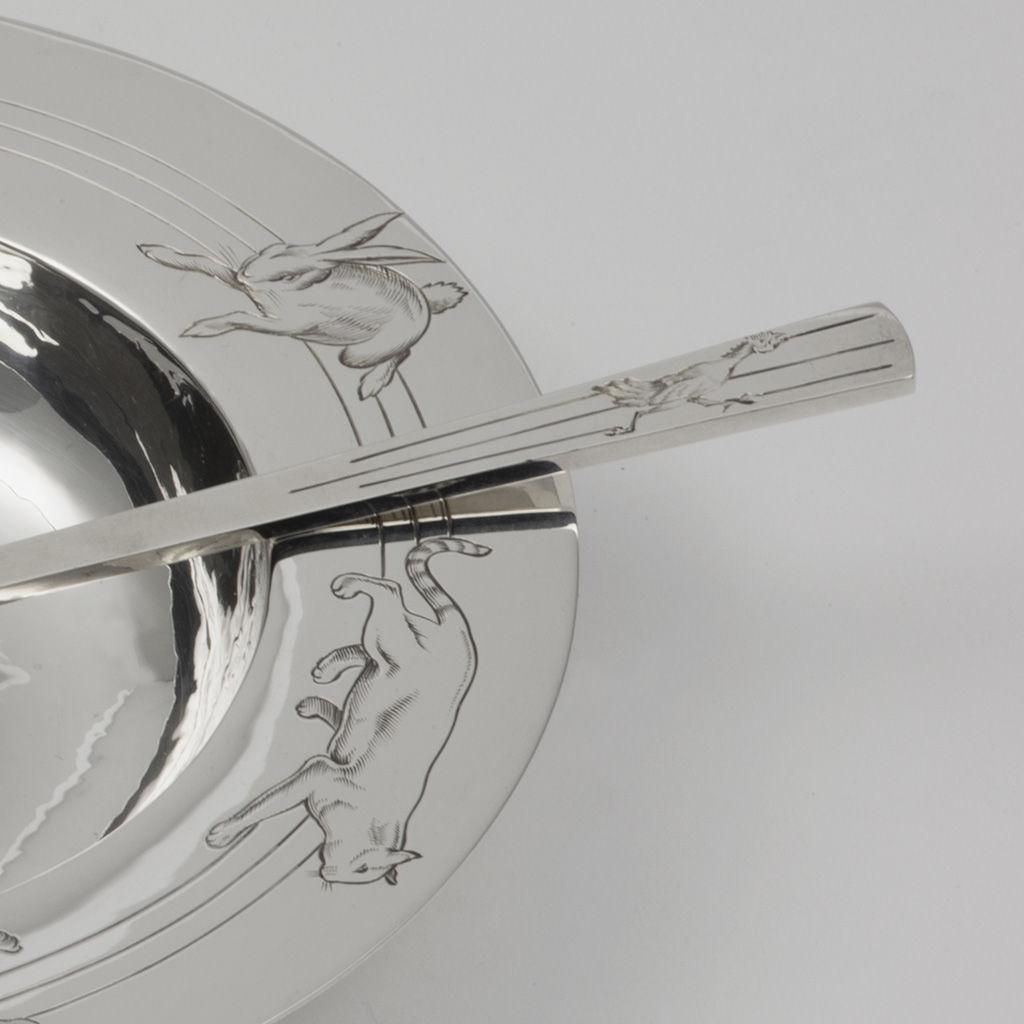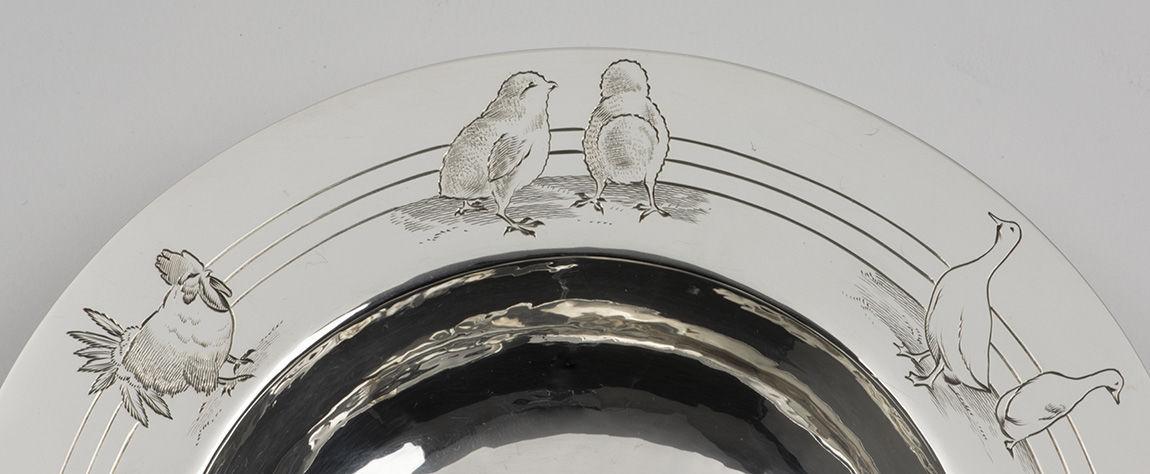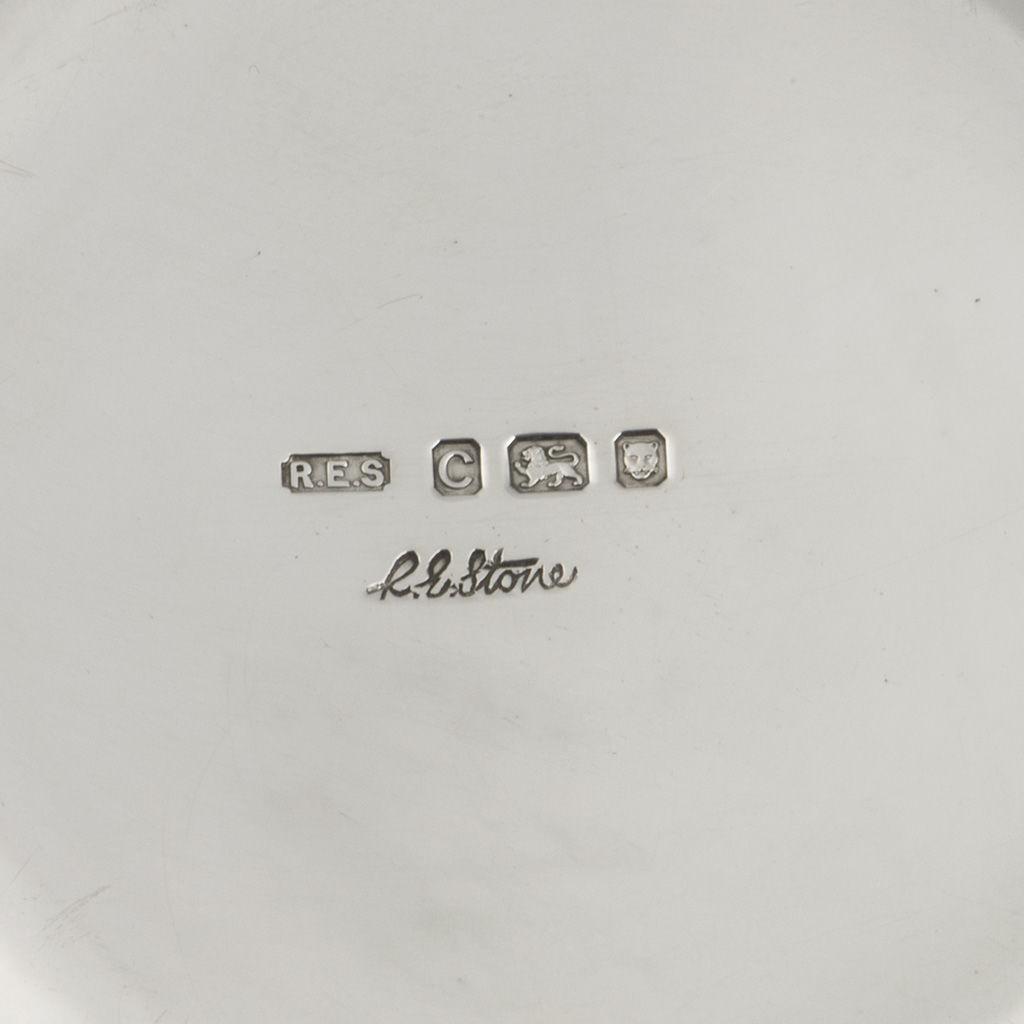 About the dealer
About the object
R.E. Stone.
A Child's silver Bowl, and Spoon, London 1938, with Stone's signature underneath. The rim of the bowl is engraved with a series of farm animals.
Dimensions
The dish: 16.80 cm. diameter; 2.70 cm. high. The spoon: 16.20 cm. long; 3.30 cm. wide.
Weight
Bowl weight - 228.70 gms.; Spoon weight - 39.70 gms.