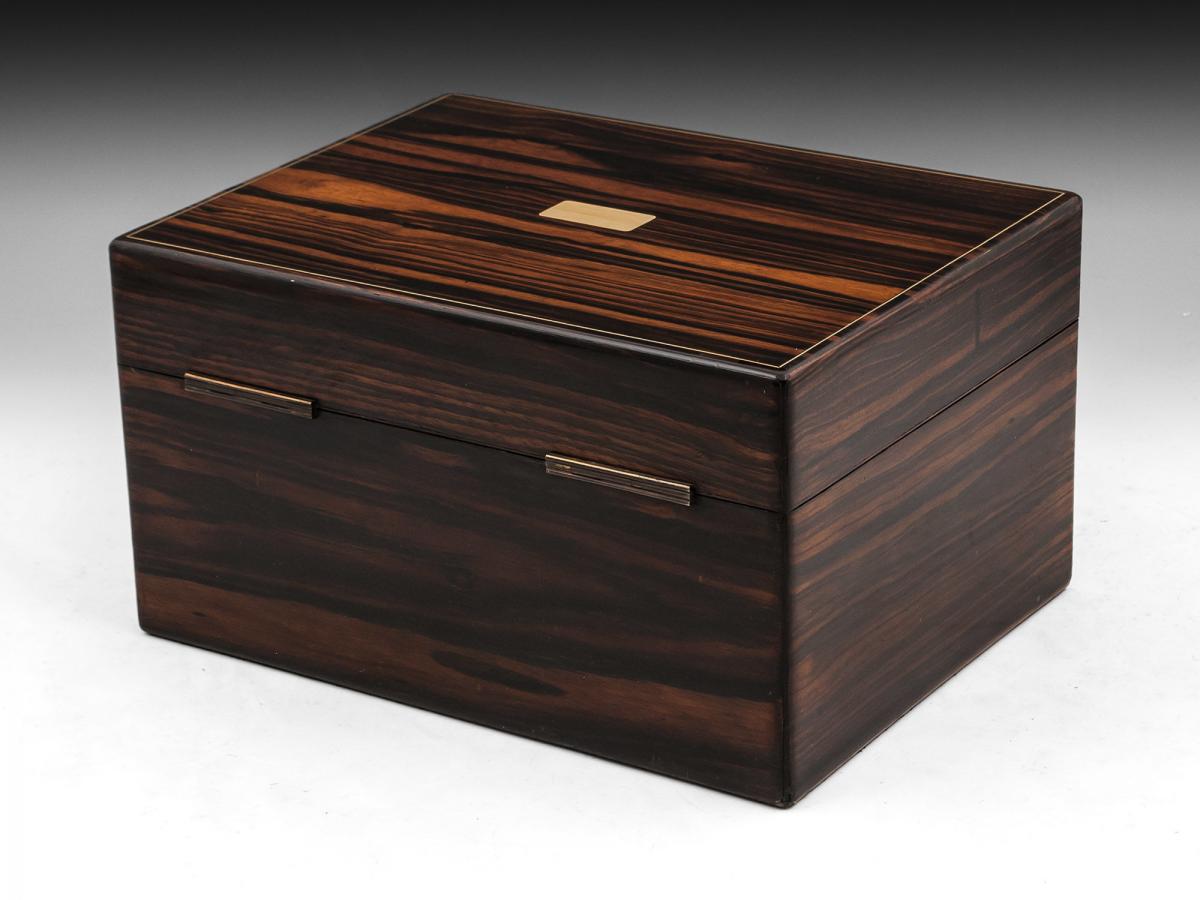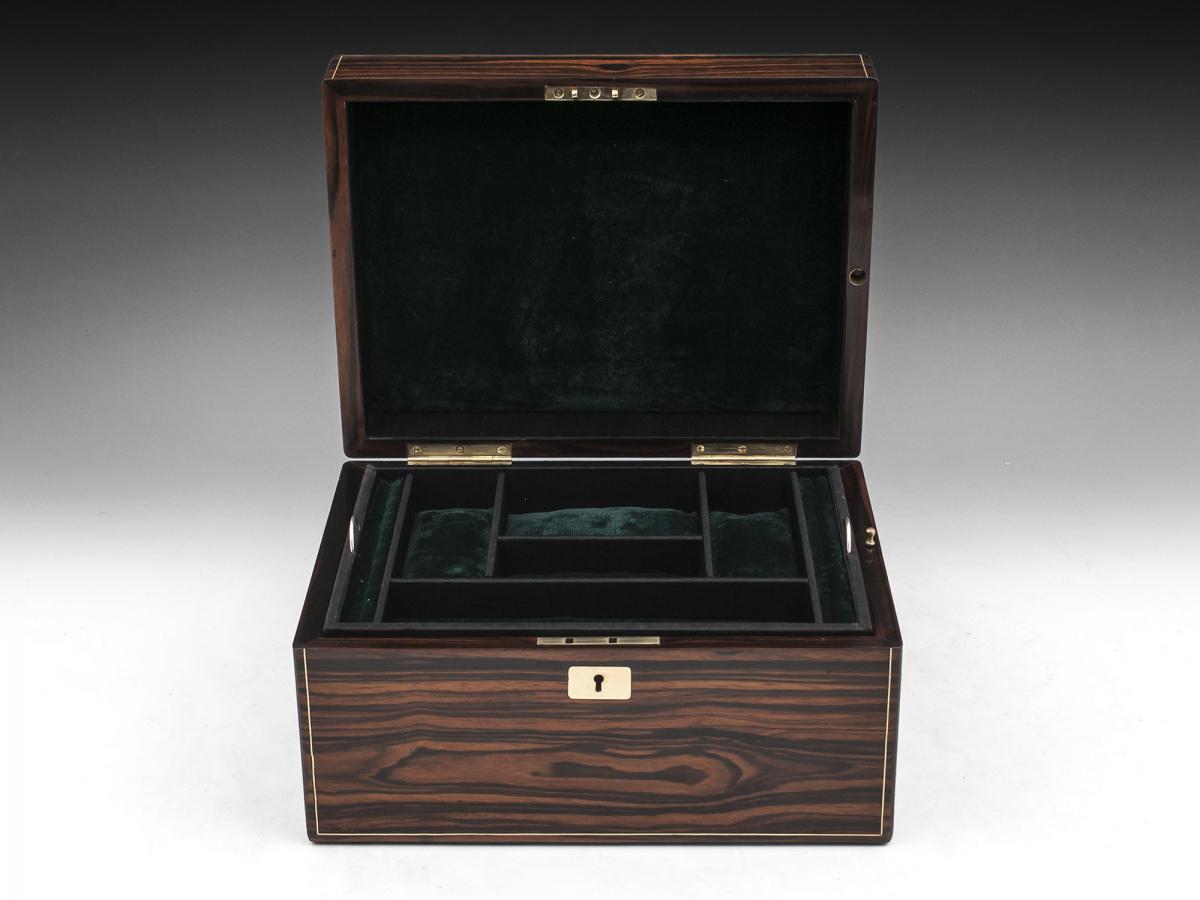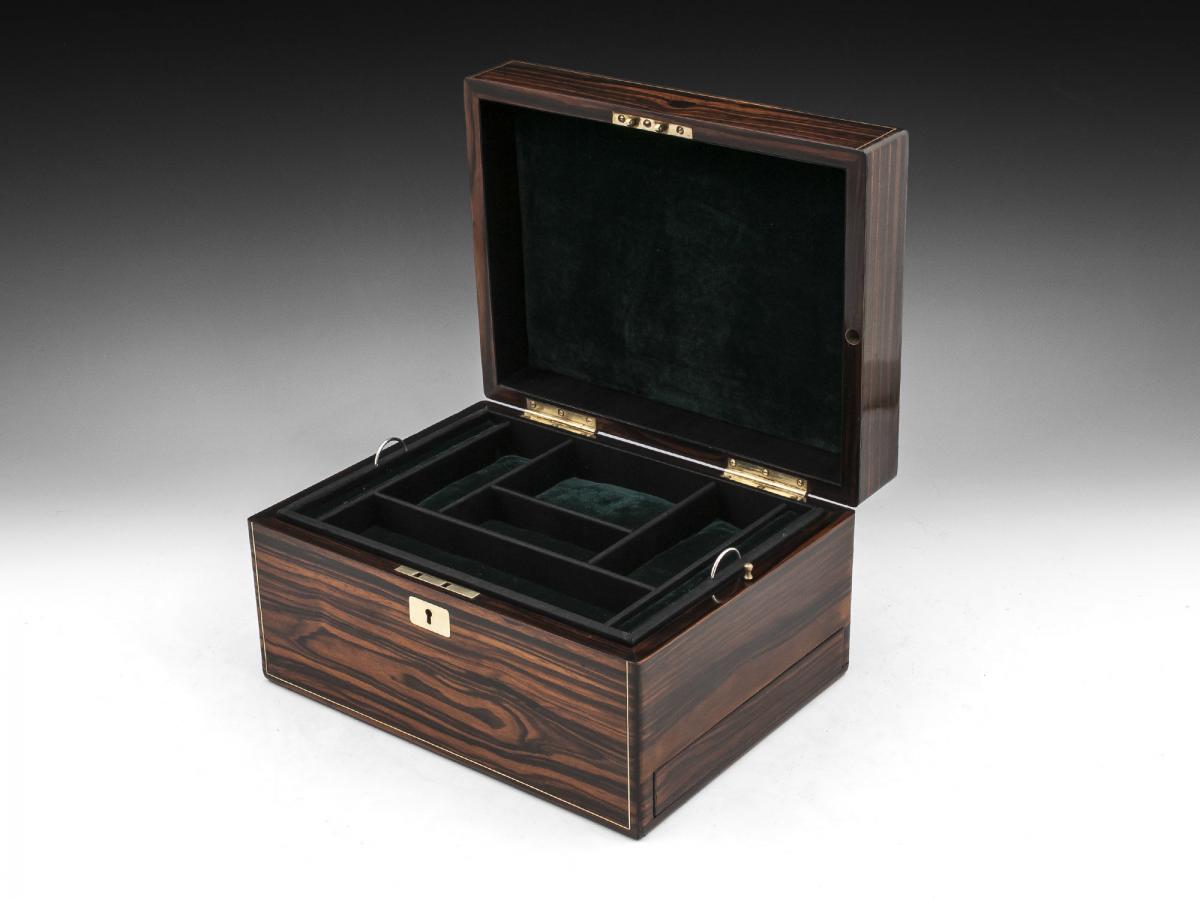 About the dealer
About the object
Antique Jewellery Box veneered in striking figured calamander with fine brass stringing, escutcheon and vacant initial plate.

The jewellery box interior is lined with black silk paper and luxurious green velvet and features a seven compartment removable jewellery tray with looped handles for easy removal. Underneath this tray is a larger padded compartment for more storage.

On the right hand edge of the open box is a brass pin, which when removed will cause a hidden jewellery drawer to the side of the box to spring open. This drawer is lined with velvet and is perfect for keeping flat jewellery or love letters.

This jewellery box comes with a fully working lock and tasselled key. The key must be turned clockwise to unlock.
Circa 1870
Dimensions
H 17 x W 30.5 x D 23 cm