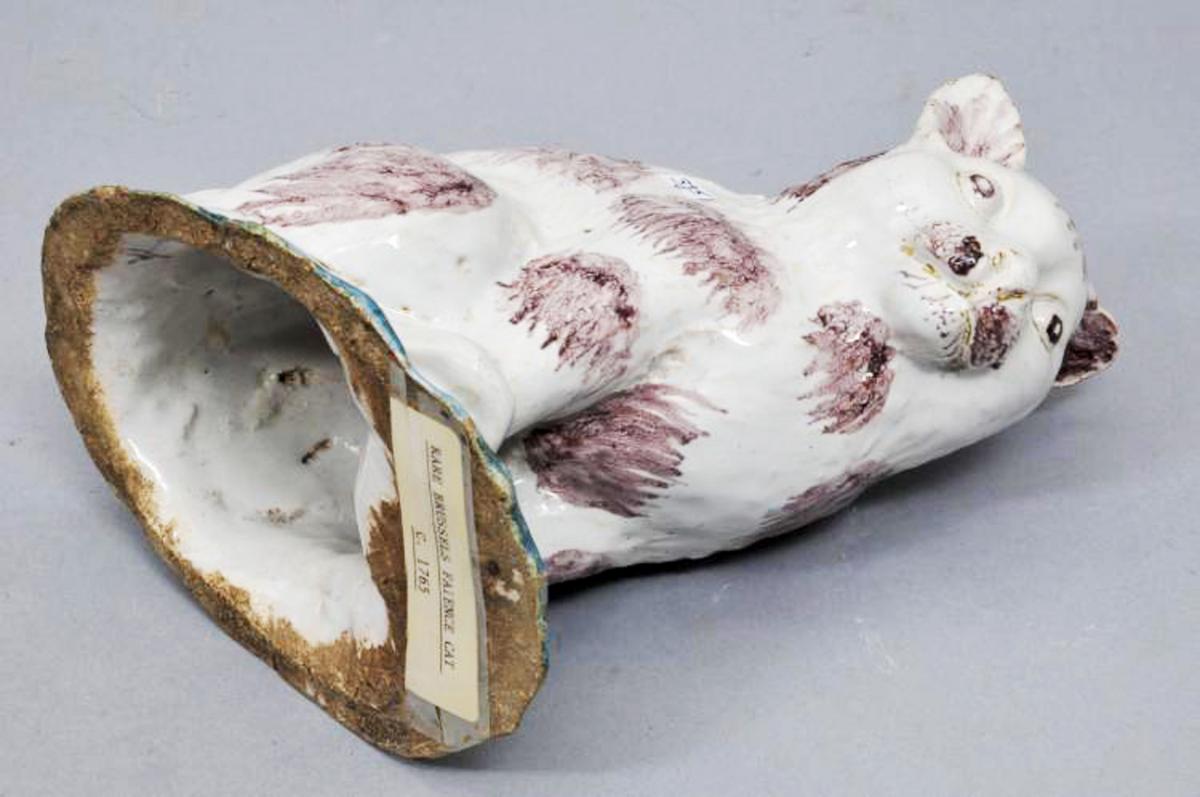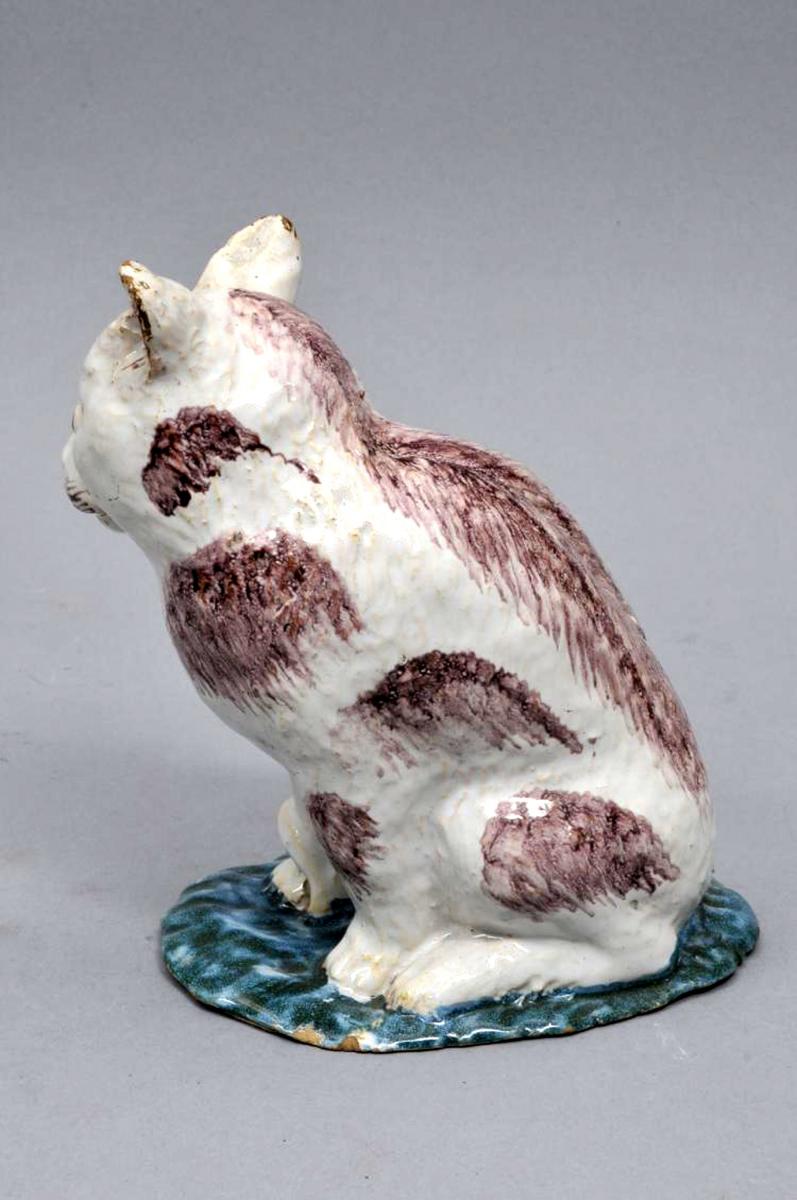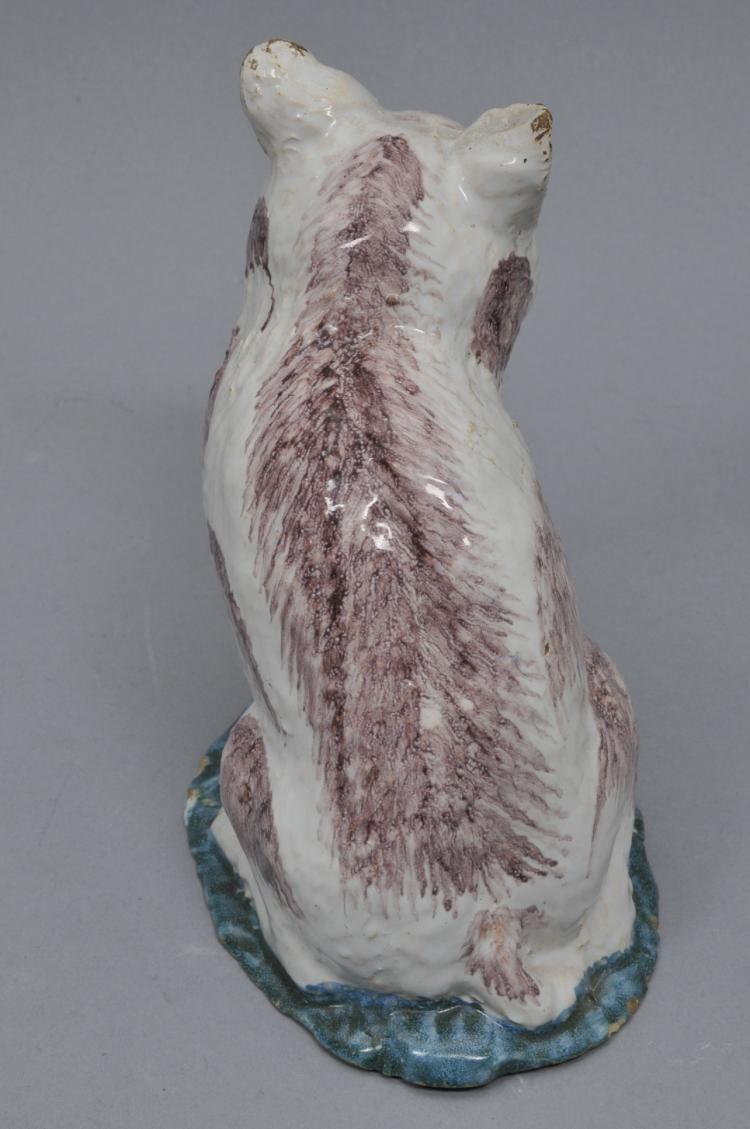 Brussels Faience Model of a Cat,
Philippe Mombaers,
Circa 1750-85
The figure of a cat is depicted sitting on its hindquarters with manganese colouration on a green base.
Dimensions: 7 3/4 inches high x 7 inches x 4 1/2 inches deep.
Reference: Possibly the Hors La Porte de Laeken factory. See Georges Dansaert's Les anciennes faience de Bruxelles, page 253, plate LIV, #1 & #3 for similarly coloured dogs.
Dimensions
19.68 cm high x 17.8 cm
Condition report
Excellent