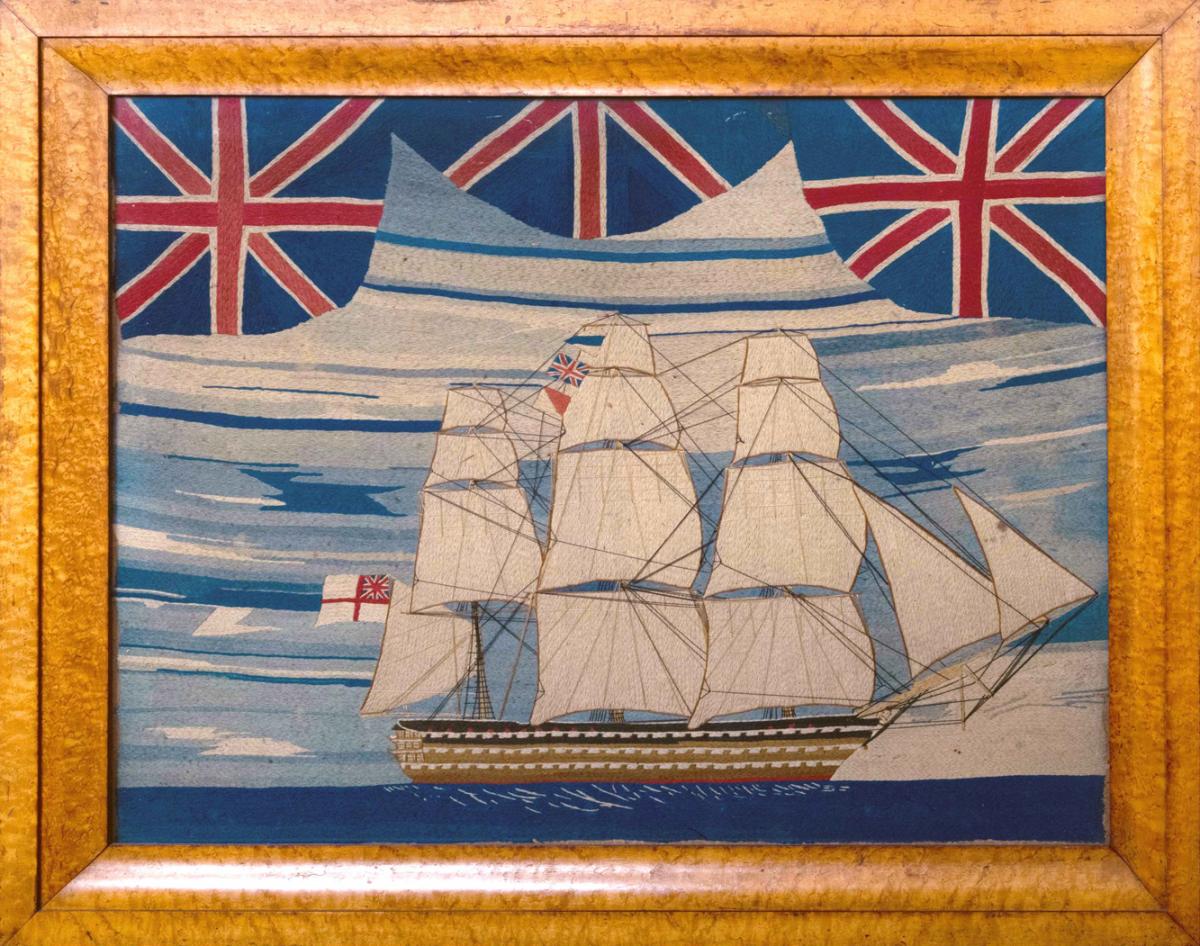 British Sailor's Woolwork of a First-Rate Battleship,
Circa 1870
(Ref: NY9561-nprr)
A charming well-coloured sailor's woolwork woolie of a Royal Navy First Rate Battleship flying the White Ensign under full sail with three large Union Jacks suspended from the top of the picture on a blue Ground. The ship is depicted with a starboard view as it sails on a dark blue sea with gentle white waves from the wake. The sky dramatically depicted in bands of blue and white.
Now with museum glass.
Dimensions: 30 inches high x 38 1/2 inches wide