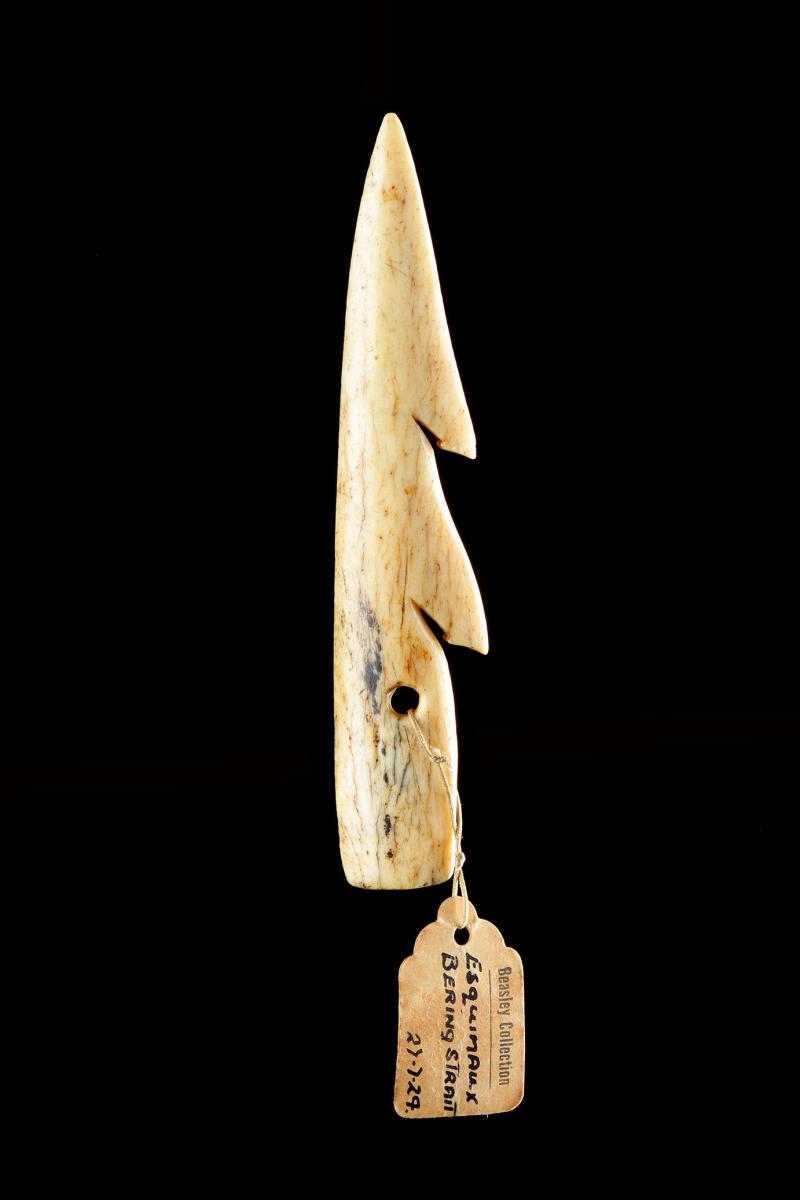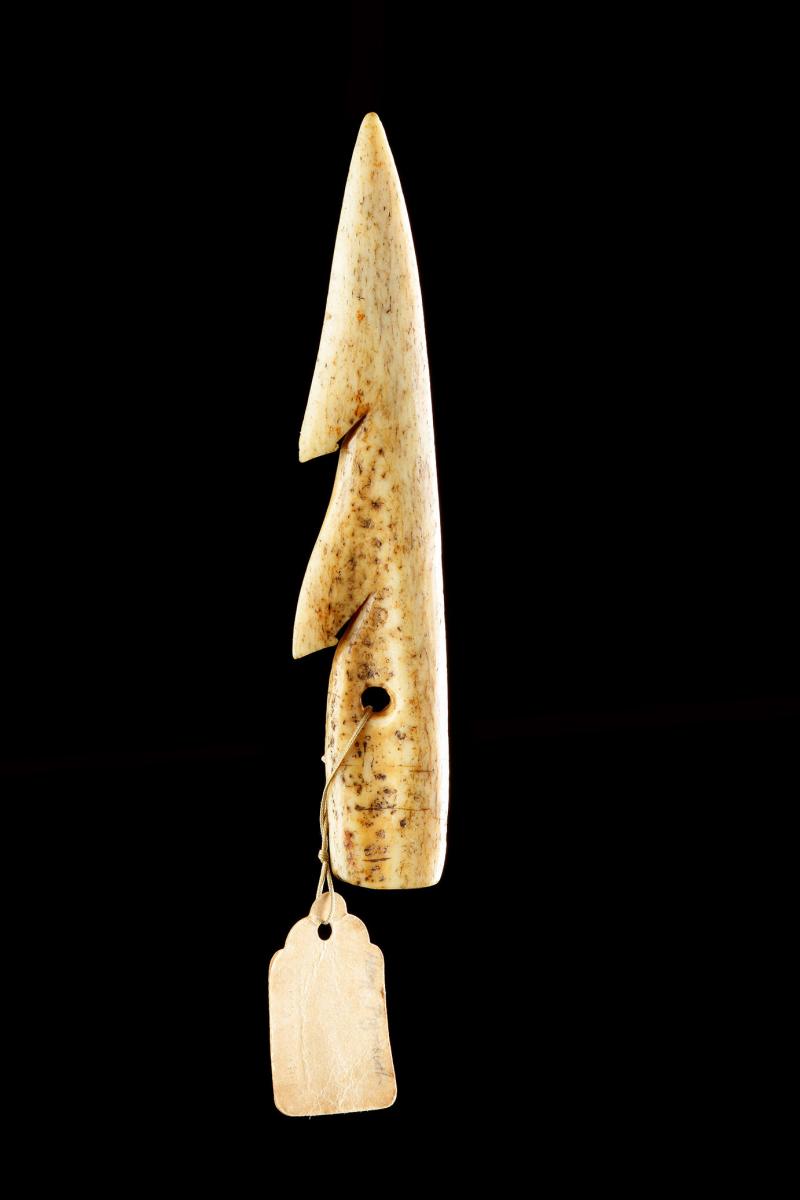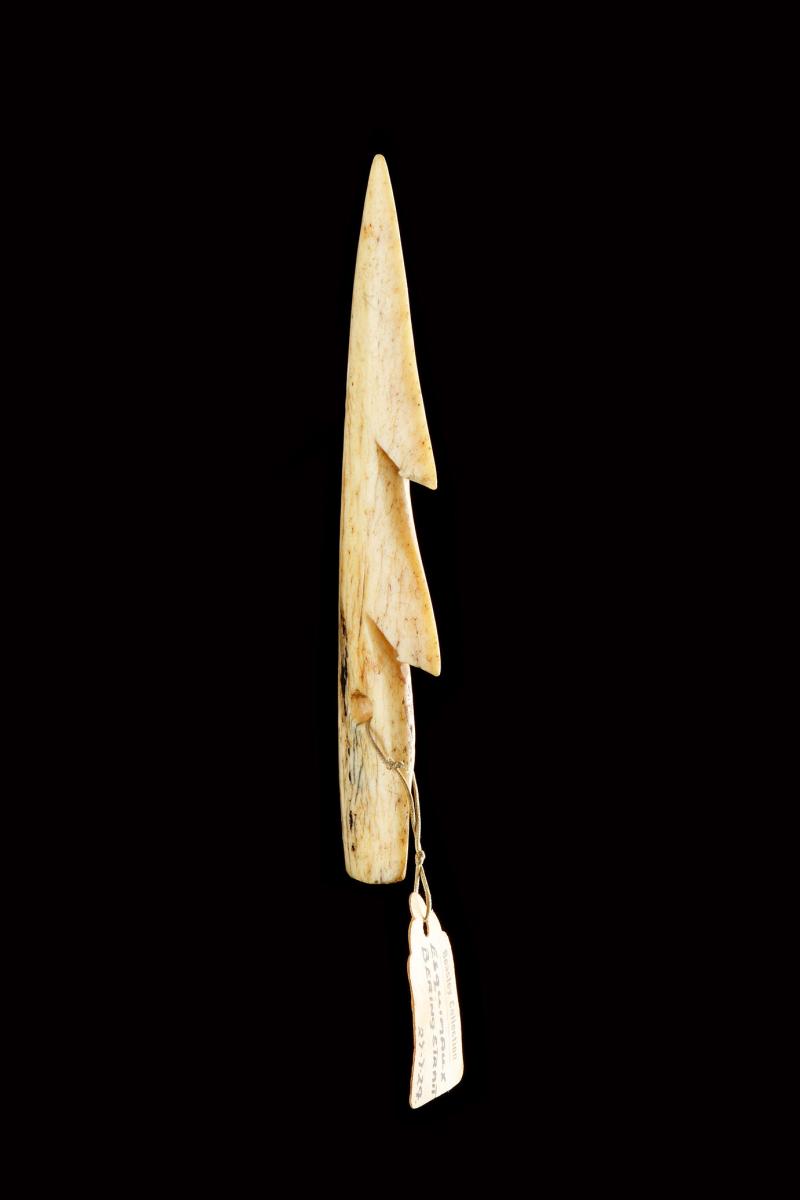 The BADA Standard
Since 1918, BADA has been the leading association for the antiques and fine art trade
Members are elected for their knowledge, integrity and quality of stock
Our clients are protected by BADA's code of conduct
Our dealers' membership is reviewed and renewed annually
Bada.org is a non-profit site: clients deal directly with members and they pay no hidden fees
Click here for more information on the BADA Standard
Bering Strait Eskimo Inuit Barbed Whalebone Harpoon or Spear Head Point
Old smooth soft creamy patina
Attached an old label reading 'Beasley Collection Esquimaux Bering Strait 27.7.24'
18th Century
Size: 12.5cm long - 5 ins long
Provenance:
Ex collection Harry Geoffrey Beasley Cranmore Ethnographical Museum, Chislehurst Kent
Ex collection Kenneth John Hewett (1919 - 1994) London
The greatest challenge to Eskimo survival was not the cold, but the difficulty of obtaining food since the only food resources the Arctic provided in any quantity was mammals and fish.
It required considerable ingenuity and effort to obtain these not only because of the behaviour of the animals, but because ice, wind and the barren landscape made it extremely difficult for the hunter to approach their prey.
However, once caught these animals and fish provided the raw materials for not only food, but for clothing, shelter, fuel, utensils, tools and weapons.
These small carefully barbed whalebone points were used on harpoons with feathered shafts that were thrown in conjunction with a throwing board when hunting smaller sea mammals in open water with drag and float gear from a kayak.

Dimensions
Size: 12.5cm long - 5 ins long
The BADA Standard
Since 1918, BADA has been the leading association for the antiques and fine art trade
Members are elected for their knowledge, integrity and quality of stock
Our clients are protected by BADA's code of conduct
Our dealers' membership is reviewed and renewed annually
Bada.org is a non-profit site: clients deal directly with members and they pay no hidden fees
Click here for more information on the BADA Standard