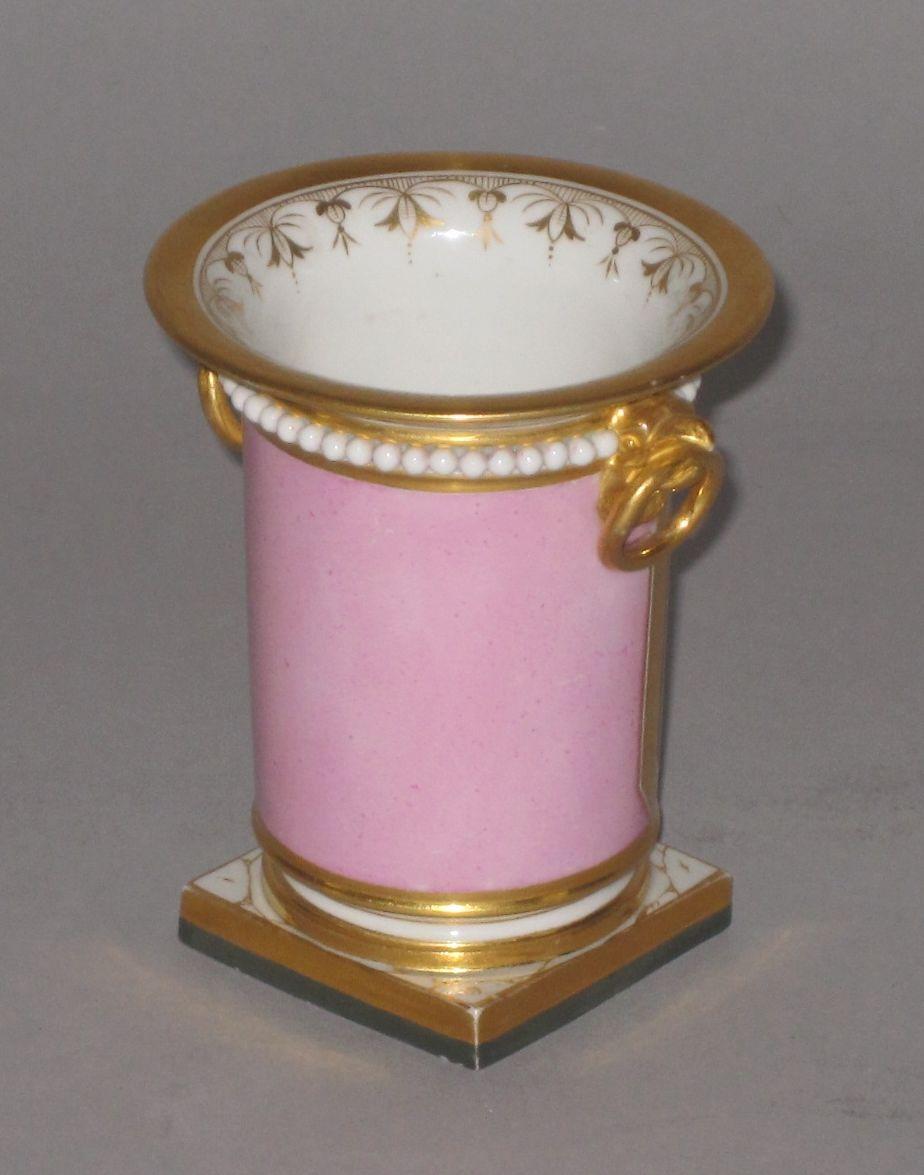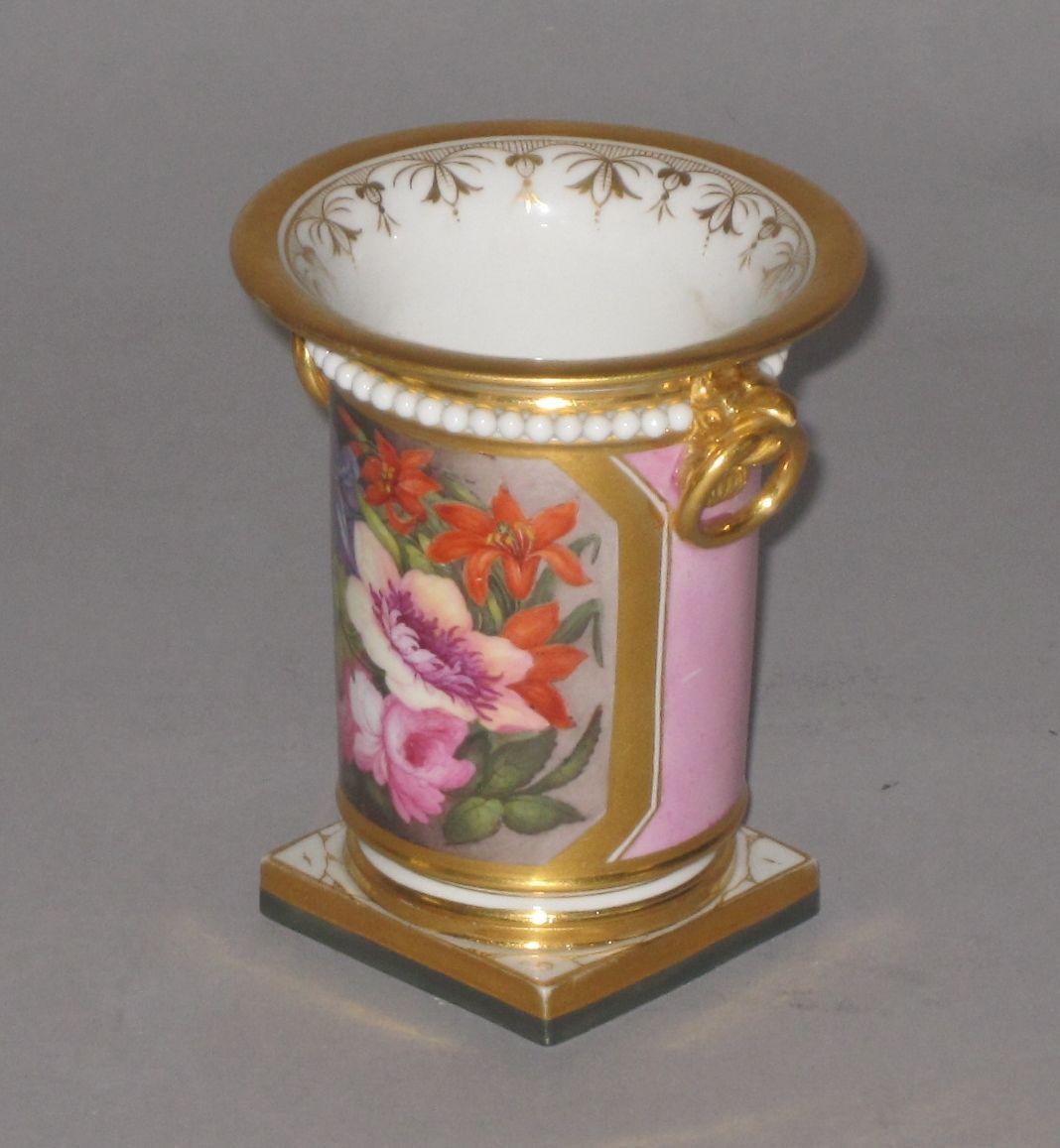 A BARR FLIGHT & BARR WORCESTER PINK GROUND PORCELAIN VASE, CIRCA 1820.
Having a white pearl beaded border and raised on a square gilt marbled base and with gilt birds beak and ring handles. The front with a gilt edged finely painted panel of colourful flowers & reserved upon a pale pink ground. Red script makers mark under:
Barr Flight & Barr Royal Porcelain Works London House Coventry Street.
Origin: English
Circa:1820
Height: 3.5 in. (9 cm.)