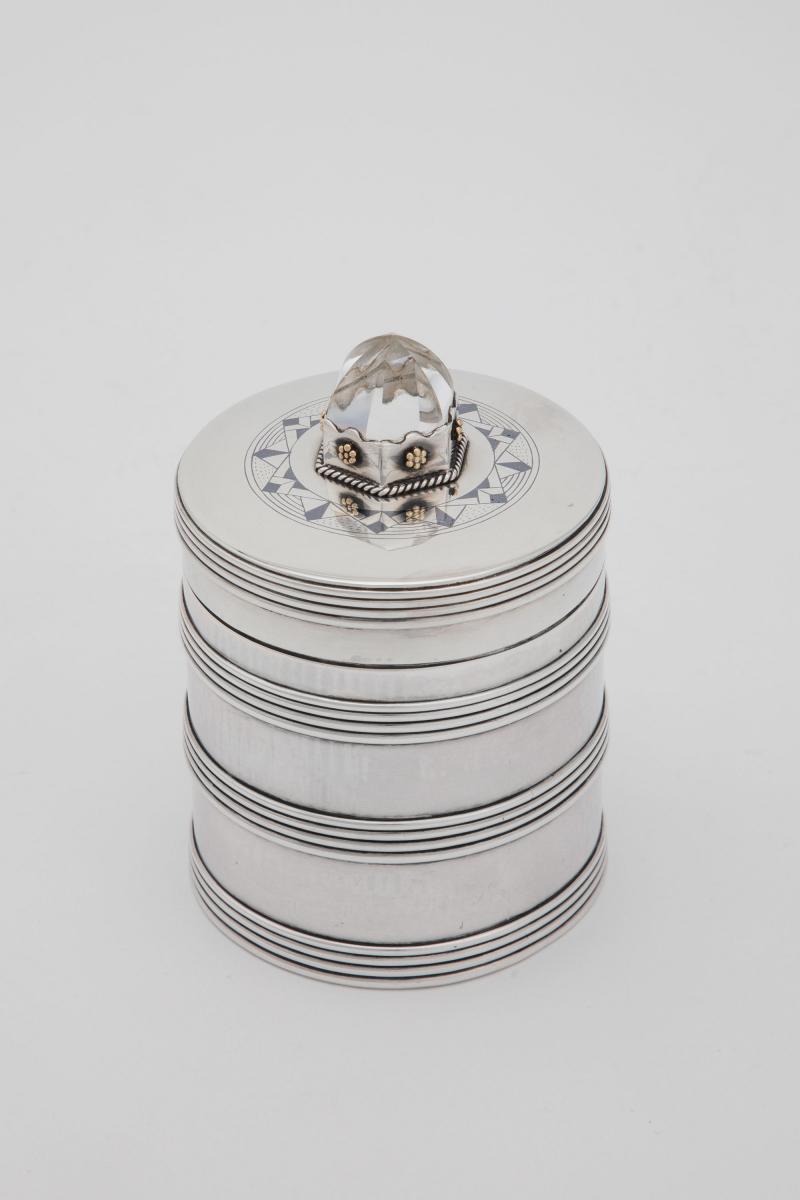 To be exhibited at
BADA 2020
An Art Deco silver canister, probably for cigarettes, with pull-off lid surmounted by a glass finial. The lid also features delicate neillo line docoration.
The piece was designed and made by H.G. Murphy at his Falcon Studio. Harry Murphy was one of the most influential and accomplished silversmiths of the Art Deco and Arts & Crafts periods.
For further details of his work, see Paul Atterbury's book "The Jewellery and Silver of H. G. Murphy", Antique Collectors' Club, 2005.A selection of these canisters is shown on Page 92.
Dimensions
Diameter 7cm, height 10cm