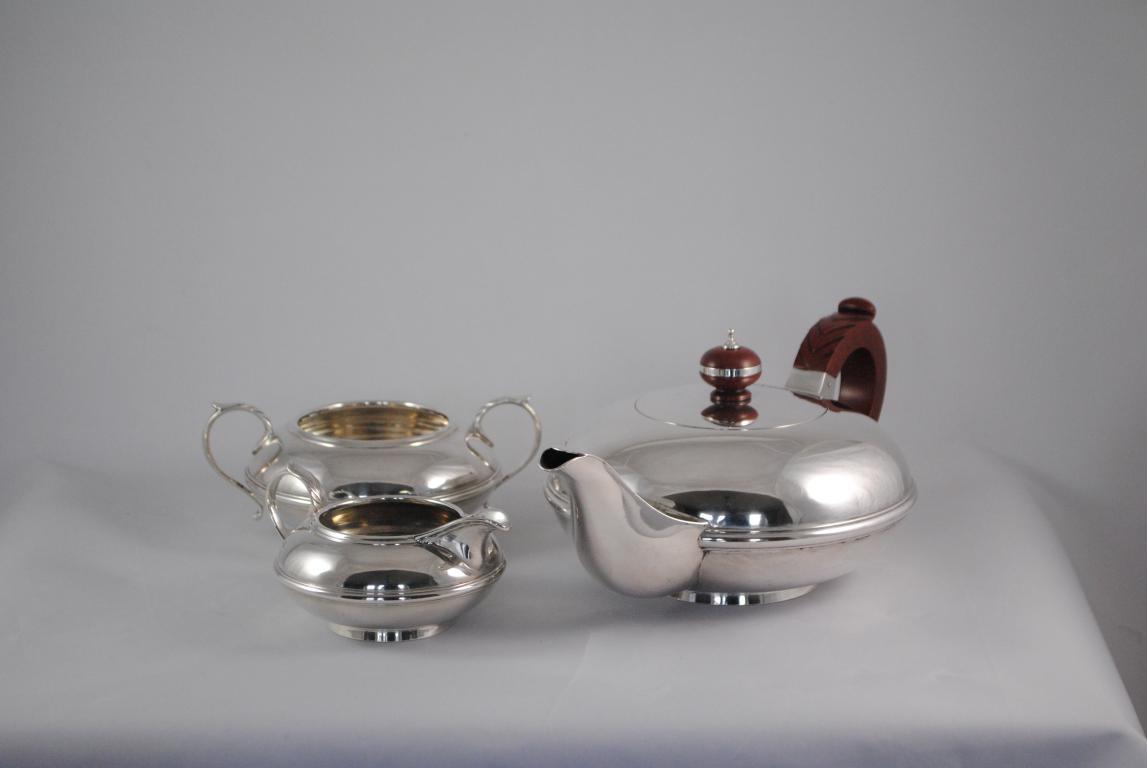 An elegant and impressive Art Deco silver 3 piece tea set comprising Teapot, milk jug and sugar bowl Hallmarked London 1938 Robert Pringle and Sons
History
Art Deco, sometimes referred to as Deco, is a style of visual arts, architecture and design that first appeared in France just before World War I. Art Deco influenced the design of buildings, furniture, jewellery, fashion, cars, movie theatres, trains, ocean liners, and everyday objects such as radios and vacuum cleaners.
The earliest recorded use of tea dates back to the Ancient Han Dynasty 206 – 220 BC, when the beverage was brewed by the infusion of hot water in tea leaves, sometimes mixed with crushed spices such as ginger and orange. During this time, tea was consumed from multi-functional bowls.
Tea sets and services are also a wonderful way to showcase the craftsmanship of a silversmith because they provide a large surface which will be viewed from all angles. Each separate component may feature its own individual design.
Date Hallmarked London 1938
Condition Excellent original condition
Condition report
Excellent original condition