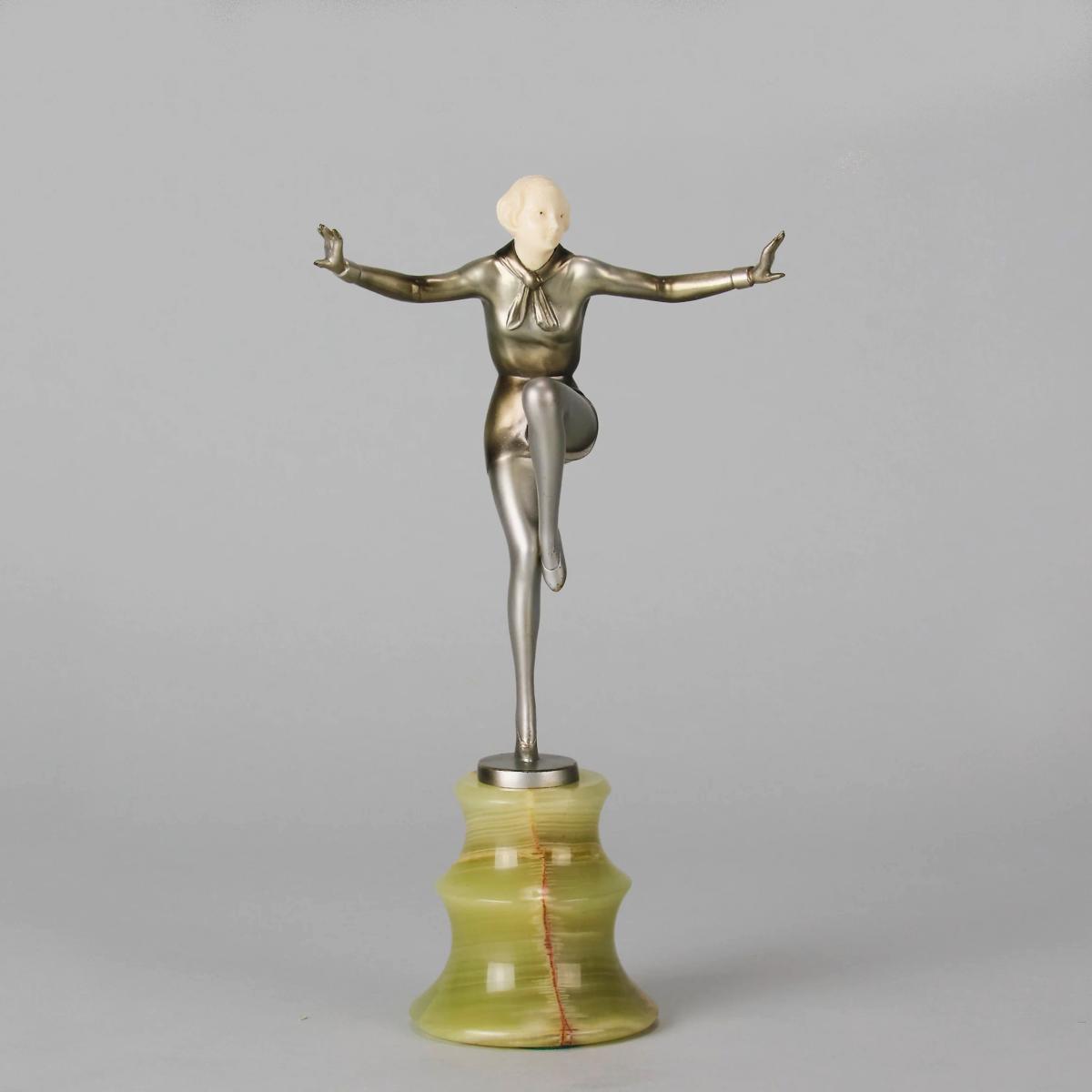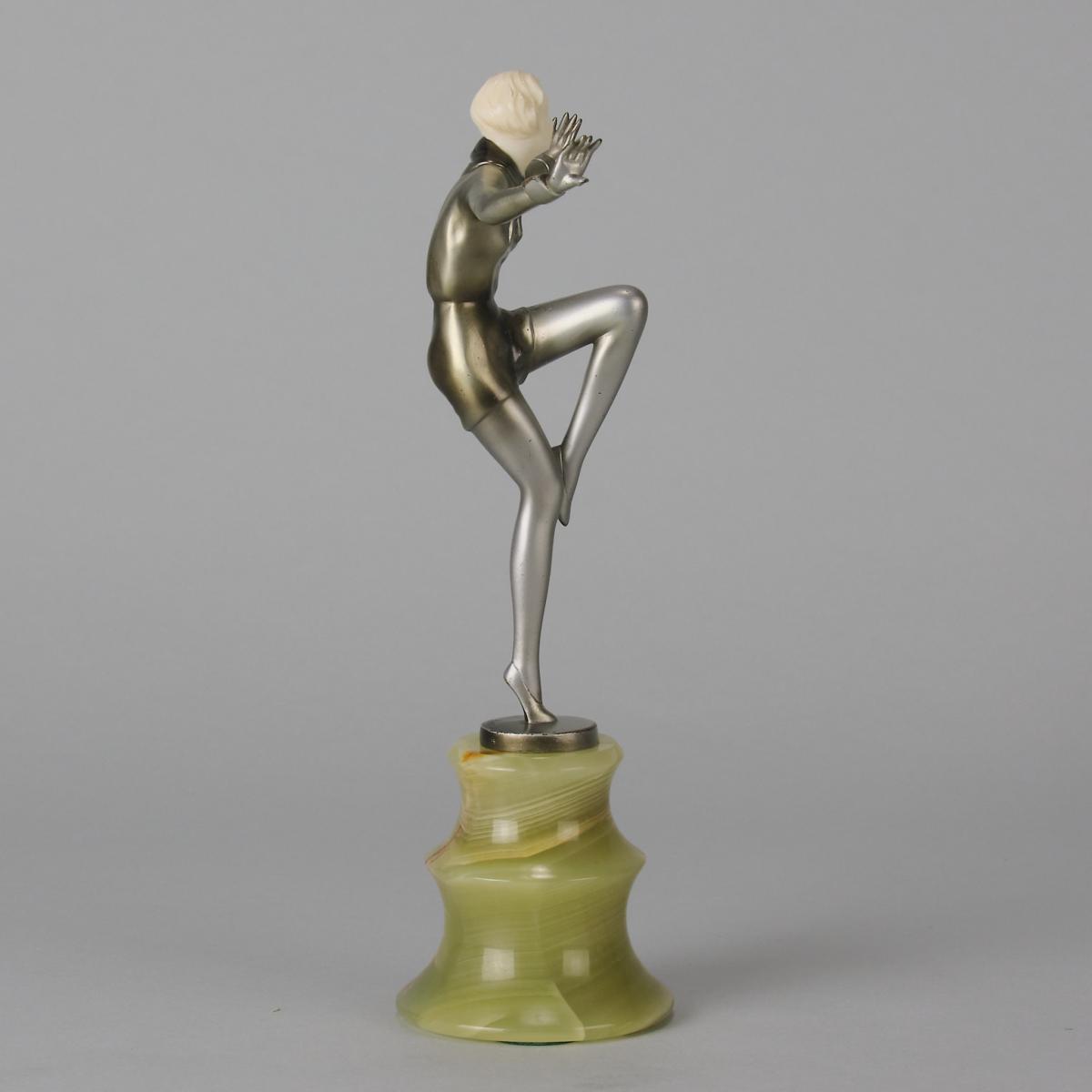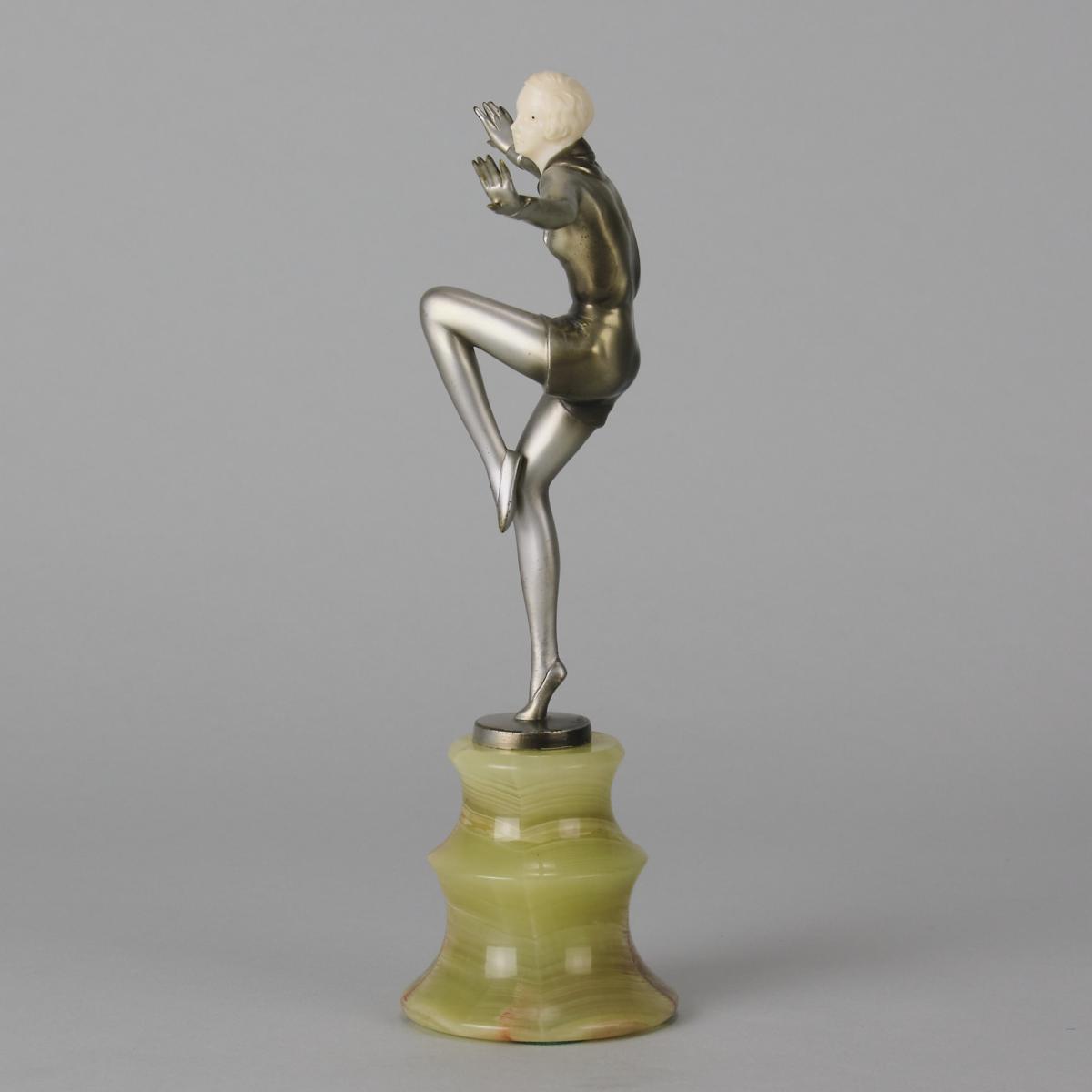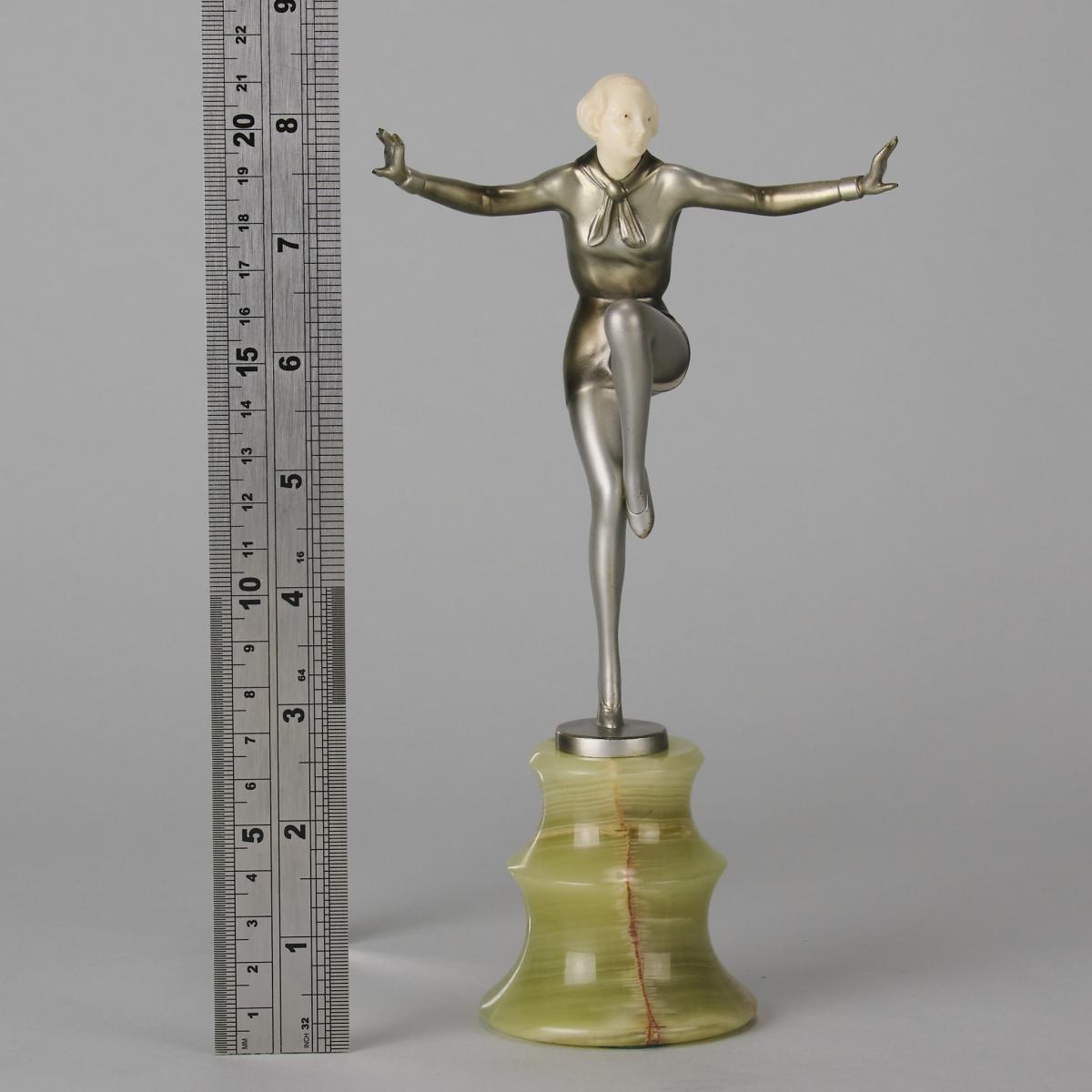 Price
£2650.00
The BADA Standard
Since 1918, BADA has been the leading association for the antiques and fine art trade
Members are elected for their knowledge, integrity and quality of stock
Our clients are protected by BADA's code of conduct
Our dealers' membership is reviewed and renewed annually
Bada.org is a non-profit site: clients deal directly with members and they pay no hidden fees
Click here for more information on the BADA Standard
An attractive early 20th Century Art Deco cold painted bronze & ivory figure of a young dancer dressed in period attire holding a balanced pose with her arms outstretched in an and one knee raised infront of her. The sculpture exhibits excellent colour and very fine hand finished surface detail, raised on an onyx base and signed Renz.
ADDITIONAL INFORMATION
Height: 21 cm.
Width: 11 cm.
Depth: 6 cm.
Condition: Excellent Original Condition.
Circa: 1925.
Materials: Bronze & Marble.
Book Ref: Art Deco and Other Figures by Bryan Catley.
Page No: 220.
SKU: 8812.
ABOUT
Lorenzl Arms Out
Josef Lorenzl, Austrian 1892 ~ 1950
Lorenzl Arms Out – When looking to the designs of the Art Deco period one talented sculptor and ceramist that cannot be ignored is Josef Lorenzl. A master designer, his bronze statuettes and ceramic figural work epitomise the era perfectly. As with Preiss, Chiparus and Colinet the other great sculptors from this period, Lorenzl was inspired by the female form and the new found freedom that women enjoyed, which he executed beautifully both in his bronze and ceramic designs.
Lorenzl is considered amongst the most important artists of the Art Deco period and his distinctive and quite stunning art deco figurines are highly sought after by collectors. A celebrated sculptor with an eye for design Lorenzl epitomised the Art Deco era perfectly making him one of the most celebrated and iconic designers of the 20th Century.
The BADA Standard
Since 1918, BADA has been the leading association for the antiques and fine art trade
Members are elected for their knowledge, integrity and quality of stock
Our clients are protected by BADA's code of conduct
Our dealers' membership is reviewed and renewed annually
Bada.org is a non-profit site: clients deal directly with members and they pay no hidden fees
Click here for more information on the BADA Standard