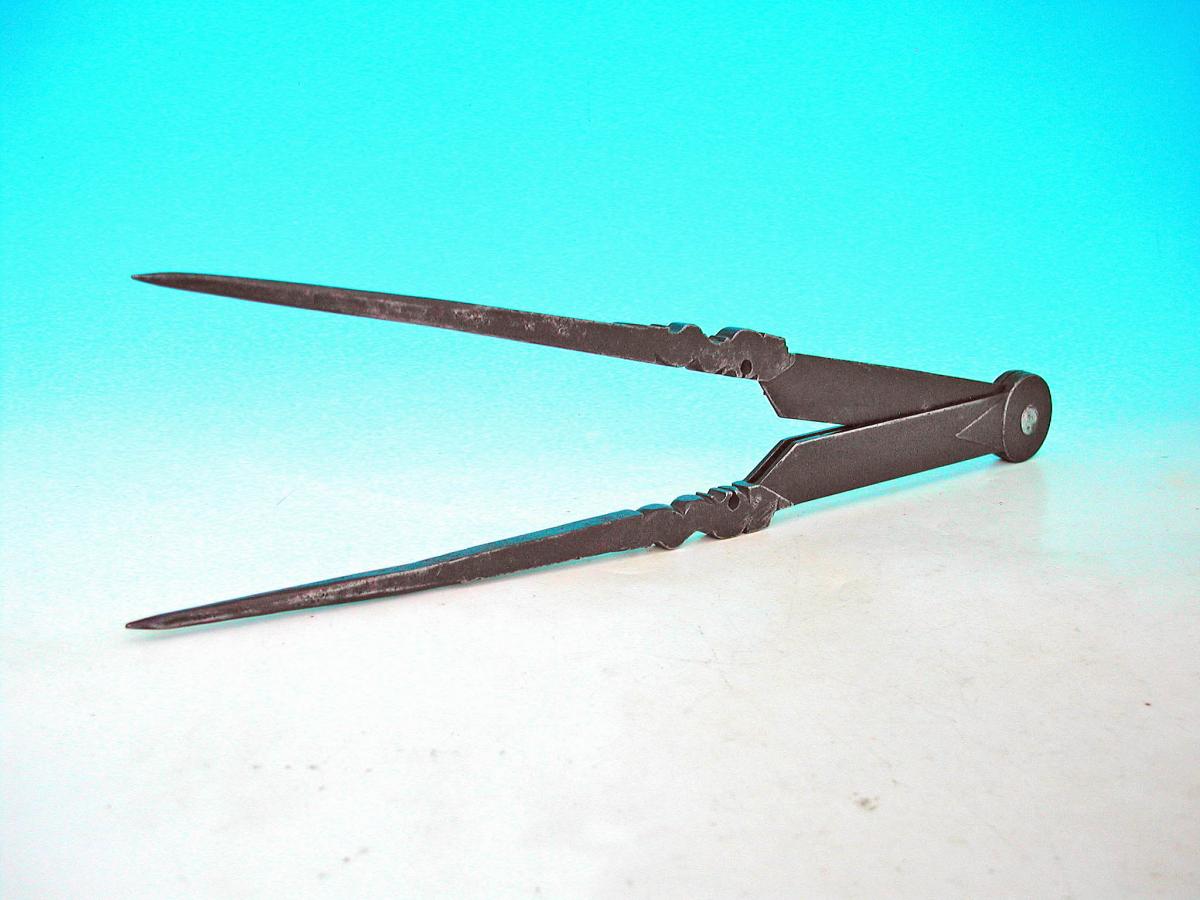 About the dealer
About the object
A fine set of late 17thc Steel Ships Dividers, beautifully shaped and of an impressive size....they are in very good condition and even have signs of an early brazed repair contemporary with the piece....
English. C1670-90.
Dimensions
H: 1.4" (3.6 cm) D: 0.4" (1 cm) L: 16.8" (42.5 cm)
Condition report
In very good condition.