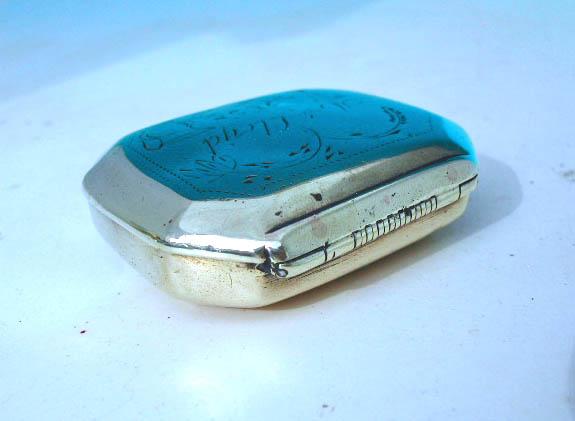 About the dealer
About the object
An excellent example of a mid 19thc Brass Snuff Box, engraved with barley, hops, wine glass and a jug....it belonged to Mr Lloyd and is dated 1858....note the quality of the hinge....it is stamped with the makers mark W. Howe, Wolverhampton.
English. 19thc
Dimensions
W: 2.2" (5.6 cm) H: 0.6" (1.5 cm) D: 2" (5.1 cm)
Condition report
In very good condition.