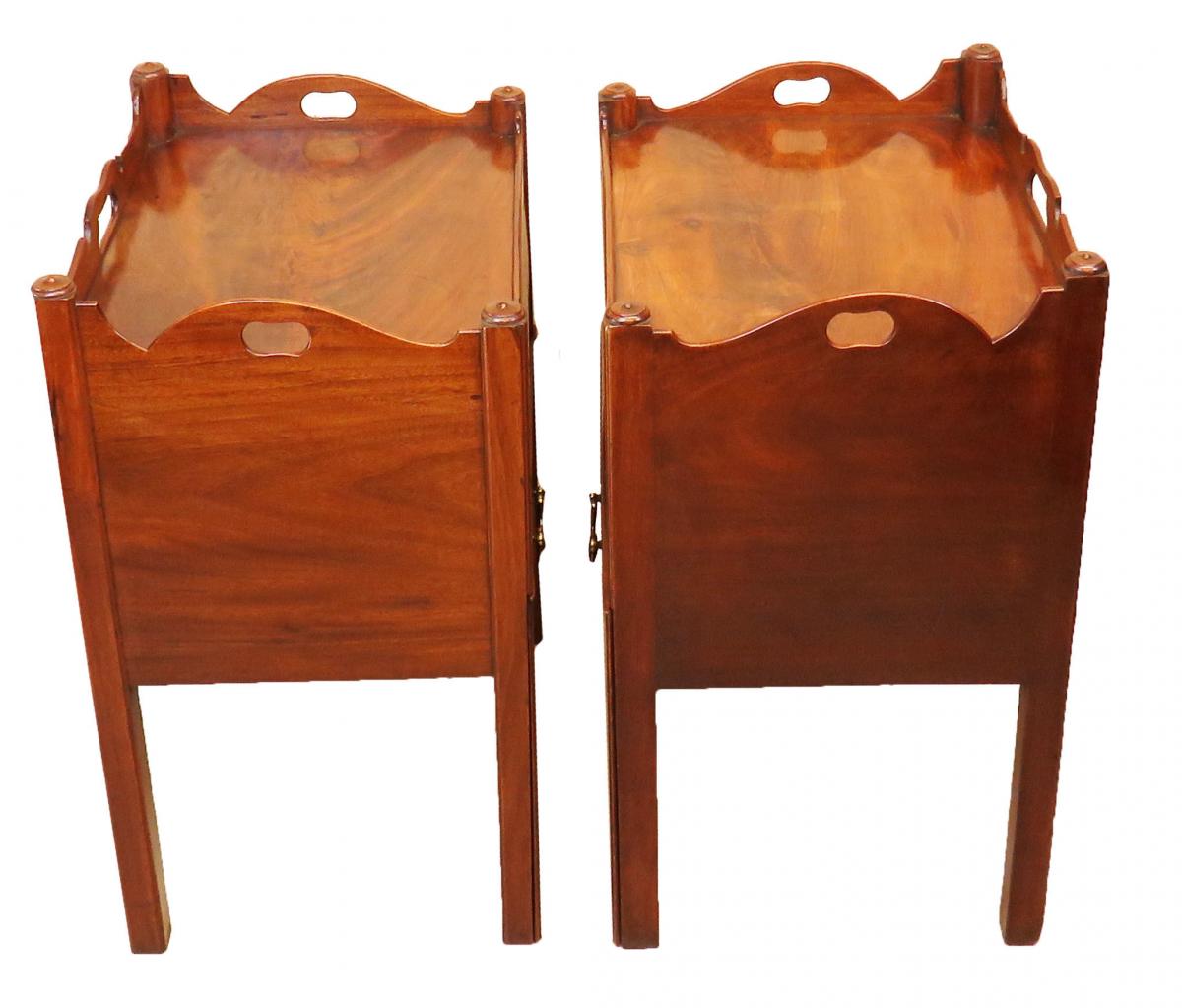 A Very Well Matched Pair Of 18th Century Mahogany Bedside Night
Tables, Or Tray Top Commodes, Having Superbly Figured Tops
With Shaped Galleries Above Up And Over Doors And Converted
Drawers Raised On Elegant Square Chamfered Legs
(These are a great example of the stereotypical Georgian bedside night
table. At some point in their history they have been matched together and
made into a pair, which is extremely common due to the demand for matching
tables either side of a bed, yet the relative scarcity and therefore extremely
high value of most true pairs that can be found on the market. The differences
on these examples are extremely minor compared to most that we have seen,
with just a couple of slightly different mouldings and the brass ring handles
for the up and over doors at a slightly different height on each table.
They continue to prove an extremely popular option for bedside tables
due to their relative sturdiness (especially when compared to various other
bedside options), the storage they are able to offer and the tray
type tops which make it much less likely items perched on top
will get knocked over.)
Circa 1780
Height - 31in
Width - 23.5in
Depth - 18in
Open by appointment and at fairs (see also under The Edenbridge Galleries, Edenbridge, Kent)