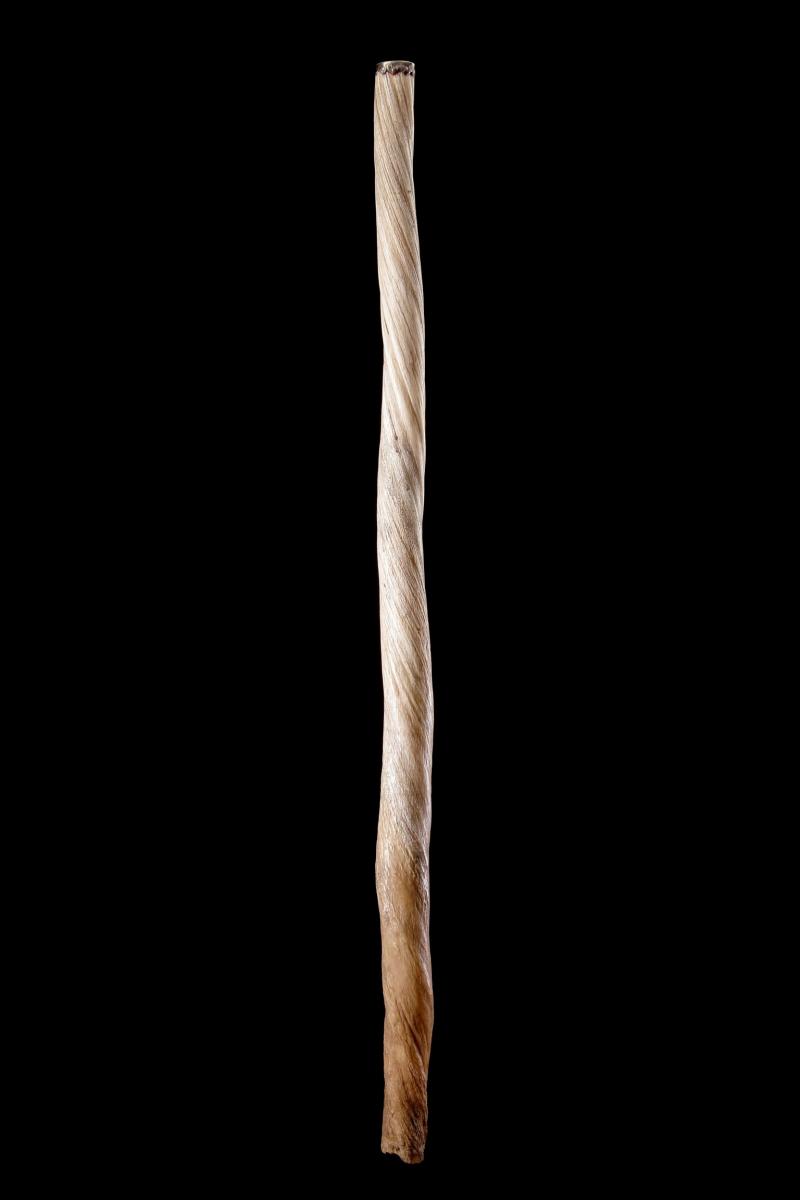 Price on application
The BADA Standard
Since 1918, BADA has been the leading association for the antiques and fine art trade
Members are elected for their knowledge, integrity and quality of stock
Our clients are protected by BADA's code of conduct
Our dealers' membership is reviewed and renewed annually
Bada.org is a non-profit site: clients deal directly with members and they pay no hidden fees
Click here for more information on the BADA Standard
An Antique Fragment of a Narwhal Tusk 'Monodon Monoceros' Probably Collected as a Sailor's Curiosity
A silver mount to the end
18th – Early 19th Century

Size: 121cm long - 47½ ins long
Literature:
In the 18th and first half of the 19th century hundreds of American and British whaling vessels roamed the oceans in their search for the elusive leviathan of the deep.
They carried thousands of sailors, each of whom either practised the art of scrimshaw to while away the idle hours on the endless cruising voyages, or collected and kept souvenirs of their time at sea.
Many came from foreign ports, from Africa to the Pacific Islands, with Hawaii supplying many native 'green hands'. During the 19th century the typical whaling crew became a sort of seagoing United Nations, with only the officers on board, American or British nationals.
Provenance:
Ex Scottish Private collection

Article 10 Certificate no. 580682/01 available
The BADA Standard
Since 1918, BADA has been the leading association for the antiques and fine art trade
Members are elected for their knowledge, integrity and quality of stock
Our clients are protected by BADA's code of conduct
Our dealers' membership is reviewed and renewed annually
Bada.org is a non-profit site: clients deal directly with members and they pay no hidden fees
Click here for more information on the BADA Standard