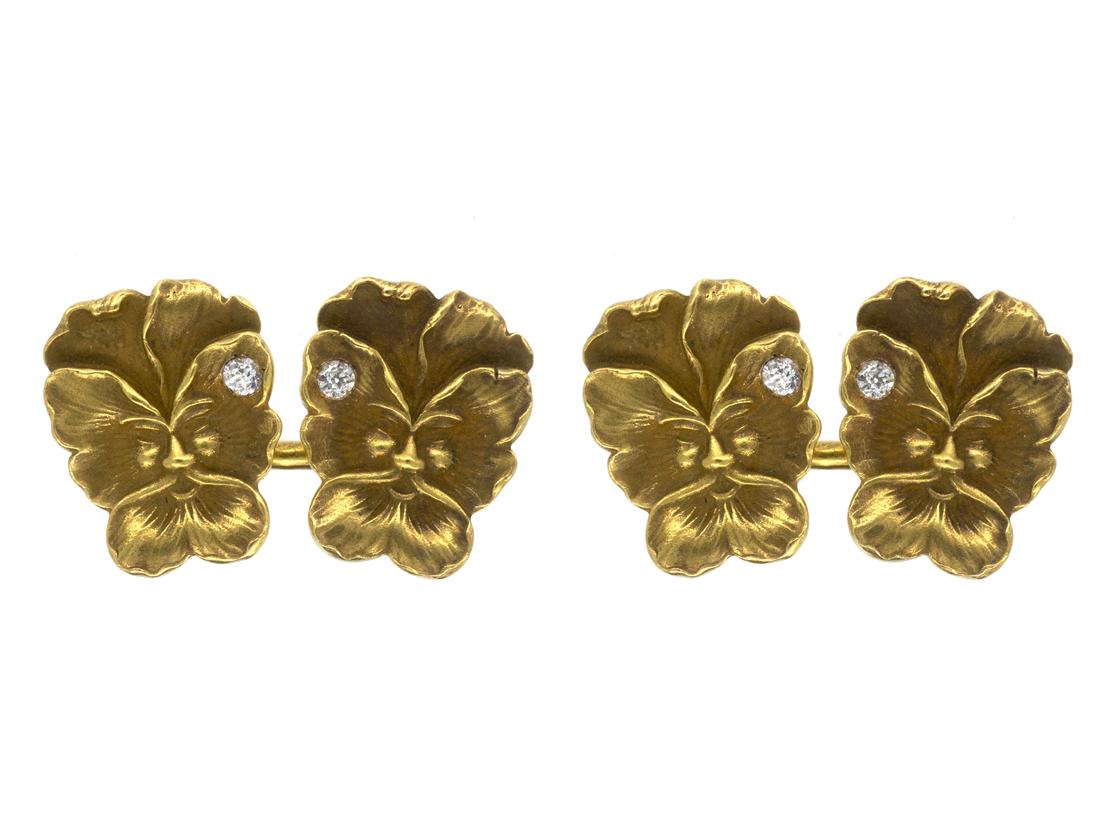 To be exhibited at
BADA 2020
About the dealer
About the object
A pair of antique cufflinks from the Art Nouveau period in 14 karat yellow gold.
Double sided depicting either a face or a pansy flower, set with a single diamond dewdrop.
In the style of Tiffany and Co.
Late 19th century, Art Nouveau, American circa 1890-1900.
Dimensions
Measures 16mm in height x 12mm in width.