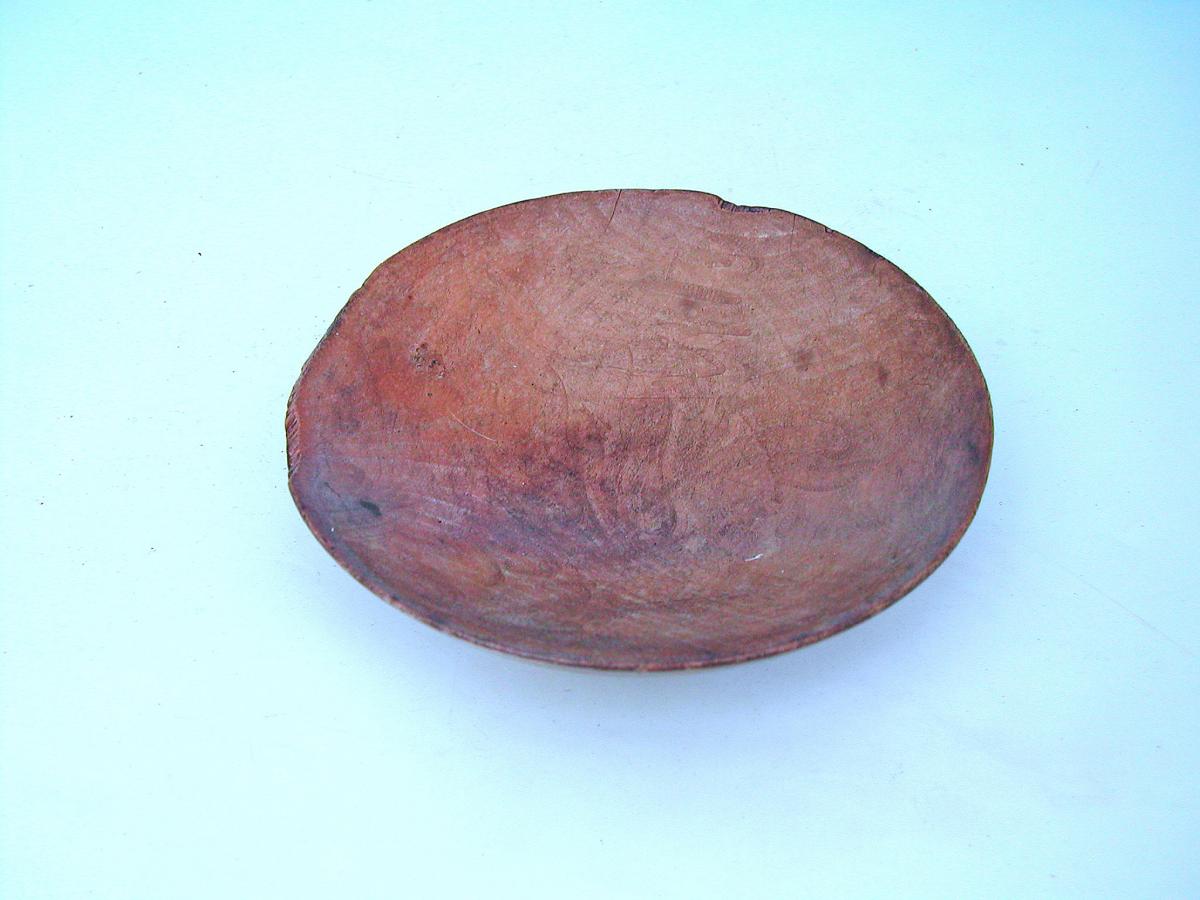 A very pleasing 19thc hand held skimmer/creamer used in the dairy for skimming the cream off the top of the milk...it is made of Sycamore and as you can see it has gained a lovely colour through years of use.
Welsh. C1840-60.
Dimensions
H: 1.5" (3.8 cm) Di: 6.8" (17.3 cm)
Condition report
A few nibbles around the rim which add to its authenticity, as it was a domestic item..!