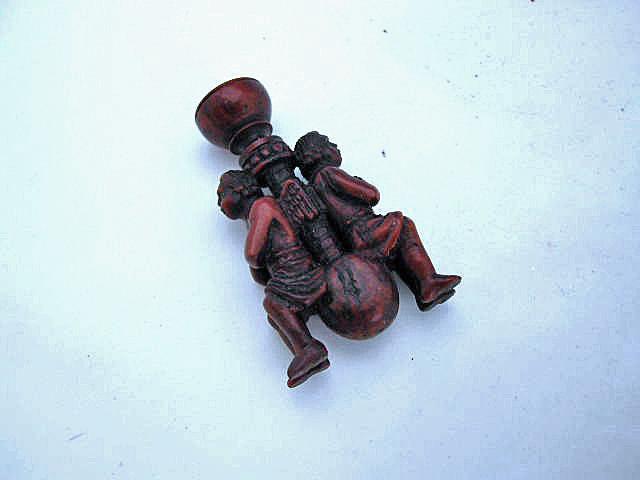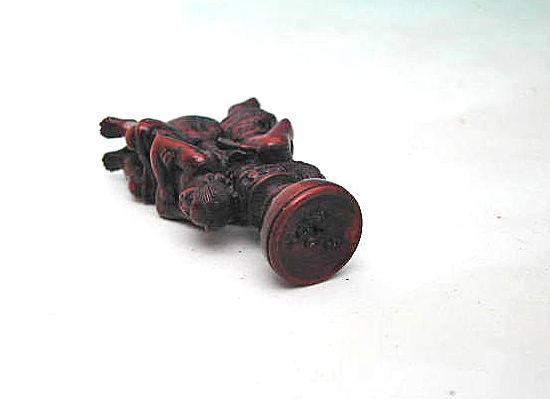 About the dealer
About the object
A rare late 17thc early 18thc pipe tamper, carved out of a Coquilla Nut, it shows two beautifully carved cherubs sitting back to back .... the tamper is slightly dished and raised above them....it unscrews to reveal a void where a "pricker" would have been kept......this tamper is one of the earliest and best I have managed to purchase..!.
English. C1690-C1710.
Dimensions
W: 1" (2.5 cm) H: 1.8" (4.4 cm) D: 0.5" (1.3 cm)
Condition report
With an excellent colour and original condition.