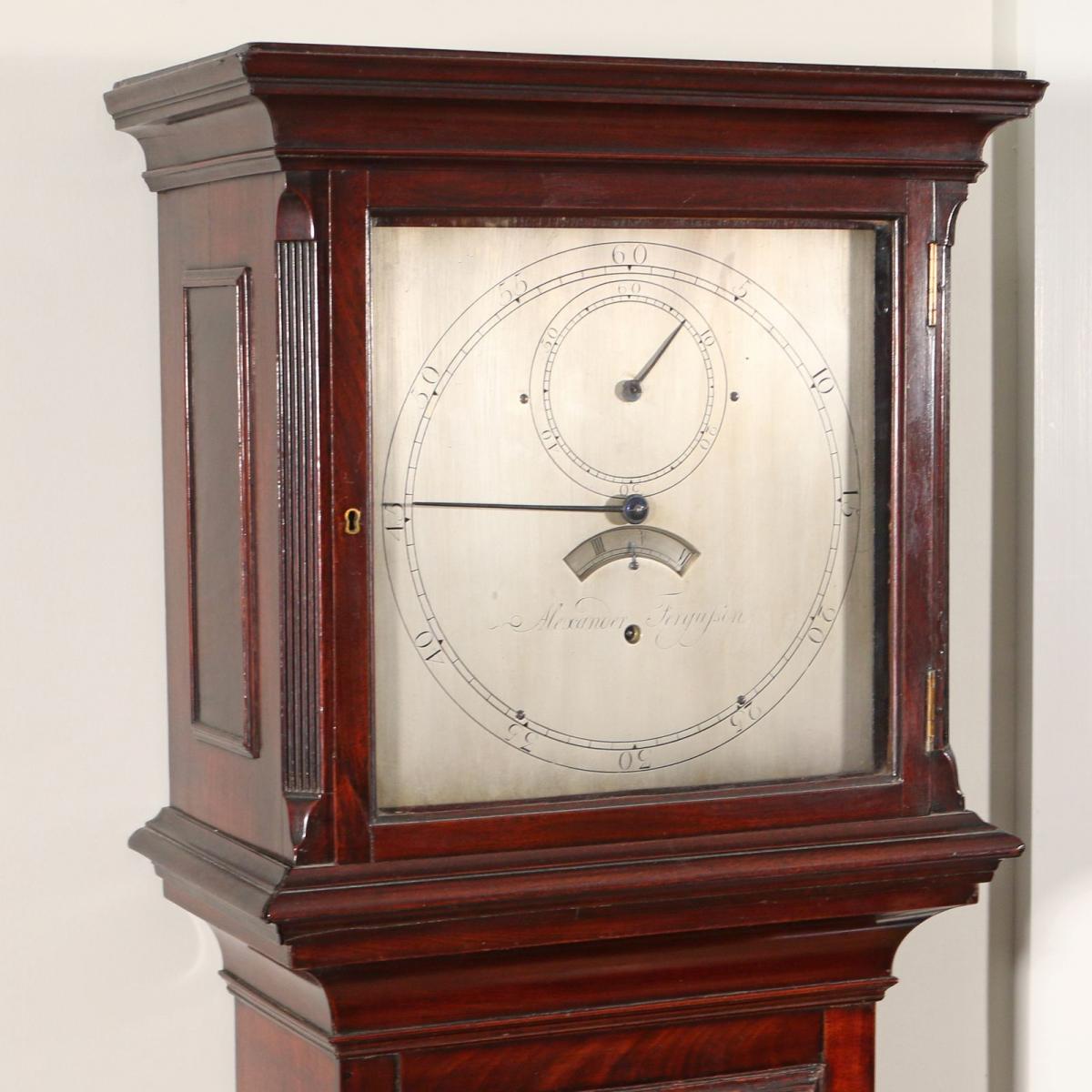 A fine George III period mahogany wall "regulator" of small size. The case with fine mouldings and choice mahogany veneers. The 8-day movement with a ten inch silvered dial with seconds and minutes dials and with the hours shown through an aperture above the maker's signature, Alexander Ferguson. The six pillar movement has an interesting combination of a very large great wheel (156 teeth) and a small diameter winding drum of only 11 turns. This works out to run for 7.15 days. The escapement is Graham's dead beat. The maintaining power is the bolt type. There is no shutter due to the arrangement of the hour disc and the winding hole being on the same center,.
English - Circa 1770
Height - 170cm (67") Width - 38cm (15") Depth - 19cm (7.5")
Loomes, Brian. Watchmakers and Clockmakers of the World. London: NAG Press, 2006. Page 263. Lists this maker, as 'A. Ferguson', working in London, pre-1777.
Also seen on our website: https://www.chrisjussel.com/
Dimensions
Height - 170cm (67")  Width - 38cm (15")     Depth - 19cm (7.5")