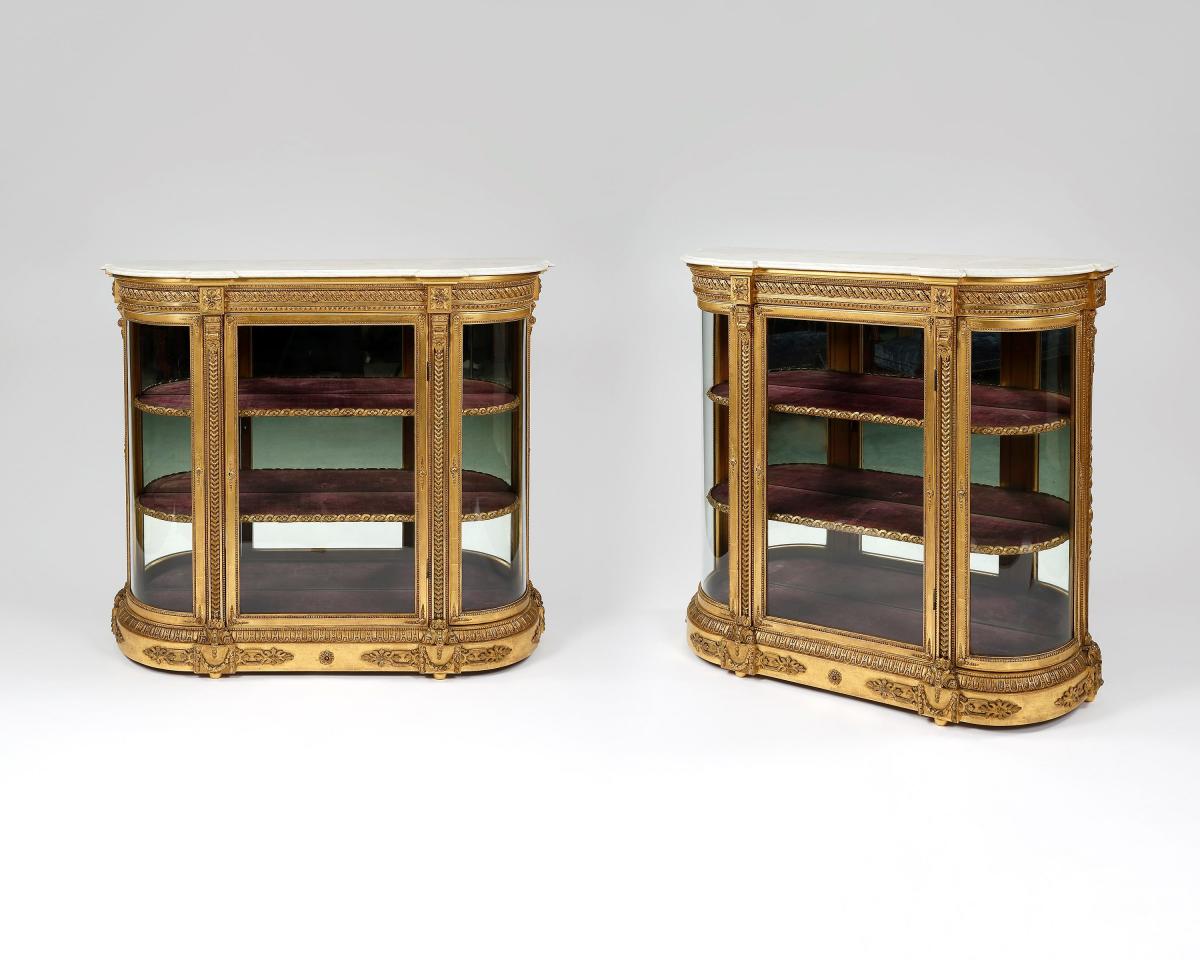 To be exhibited at
BADA 2020
An outstanding pair of 19th century gilt decorated side cabinets. The quality denotes that the pair are possibly from the workshops of Holland and Sons. The D-shaped cabinets retain the original white statuary marble inverted break-fronted tops. The interior has a mirrored back, two fixed shelves with the original silk velvet. The whole has finely cast applied mouldings in the Victorian manner throughout. English circa 1880.
Dimensions
Height 112.5cm Width 124cm Depth 41.5cm
Condition report
Sides of the cabinets at the back have been shaped for a large skirting boards
Open: Tuesday to Friday 10am – 5pm, Saturday 10am – 4pm. Closed: Sundays and Mondays.