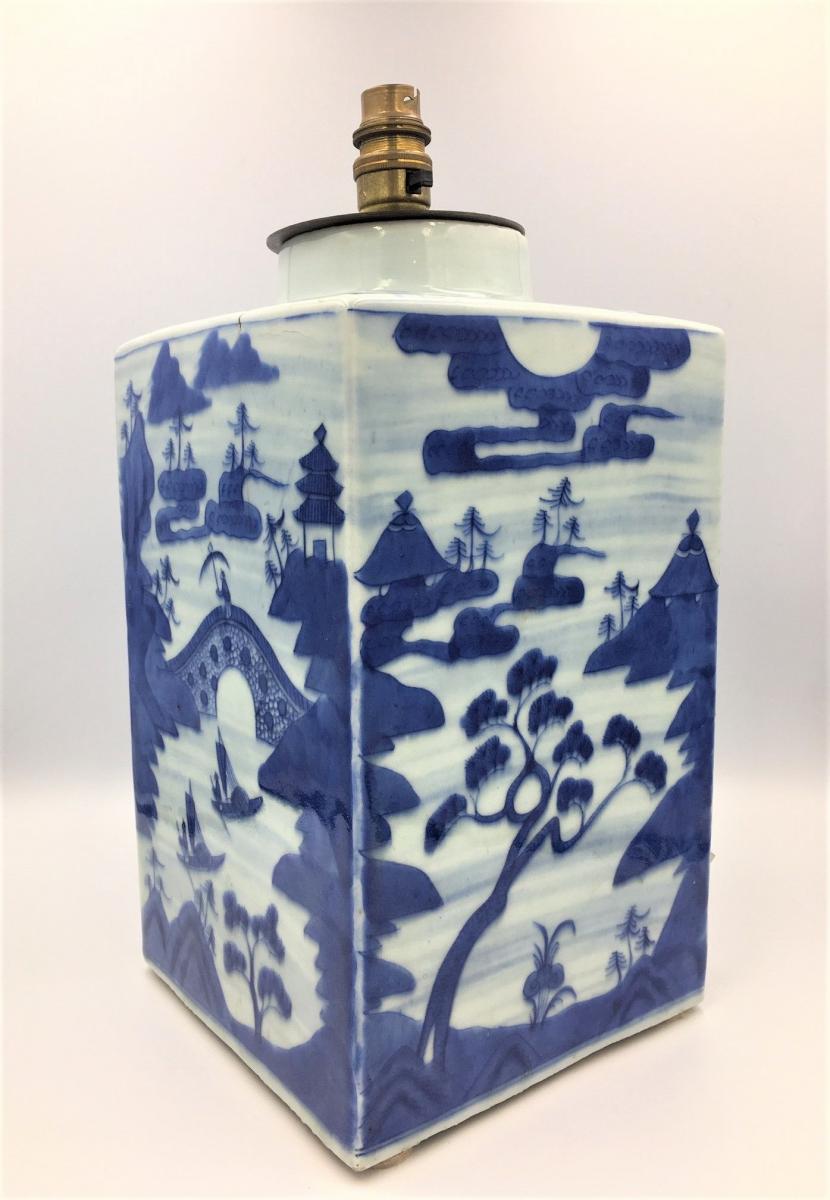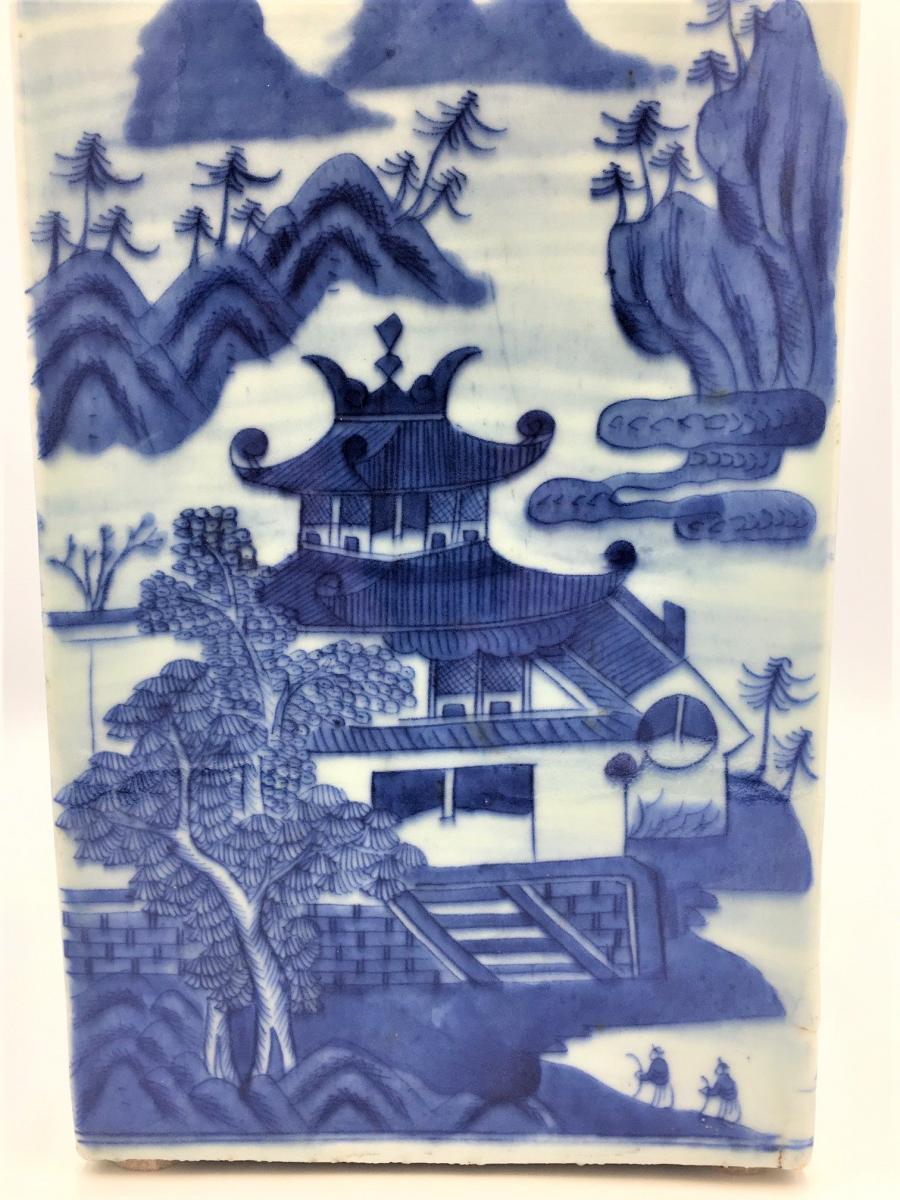 19th century single Canton blue and white tea canister. Made for the European export market. Decorated in underglaze blue with a continuous river-scape scene showing small pagodas and boats. A/f minor hairline crack and chip. Now ideal as a table lamp. Chinese circa 1880.
Dimensions
Height 33cm Width 18.3cm Depth 18.3cm
Open: Tuesday to Friday 10am – 5pm, Saturday 10am – 4pm. Closed: Sundays and Mondays.