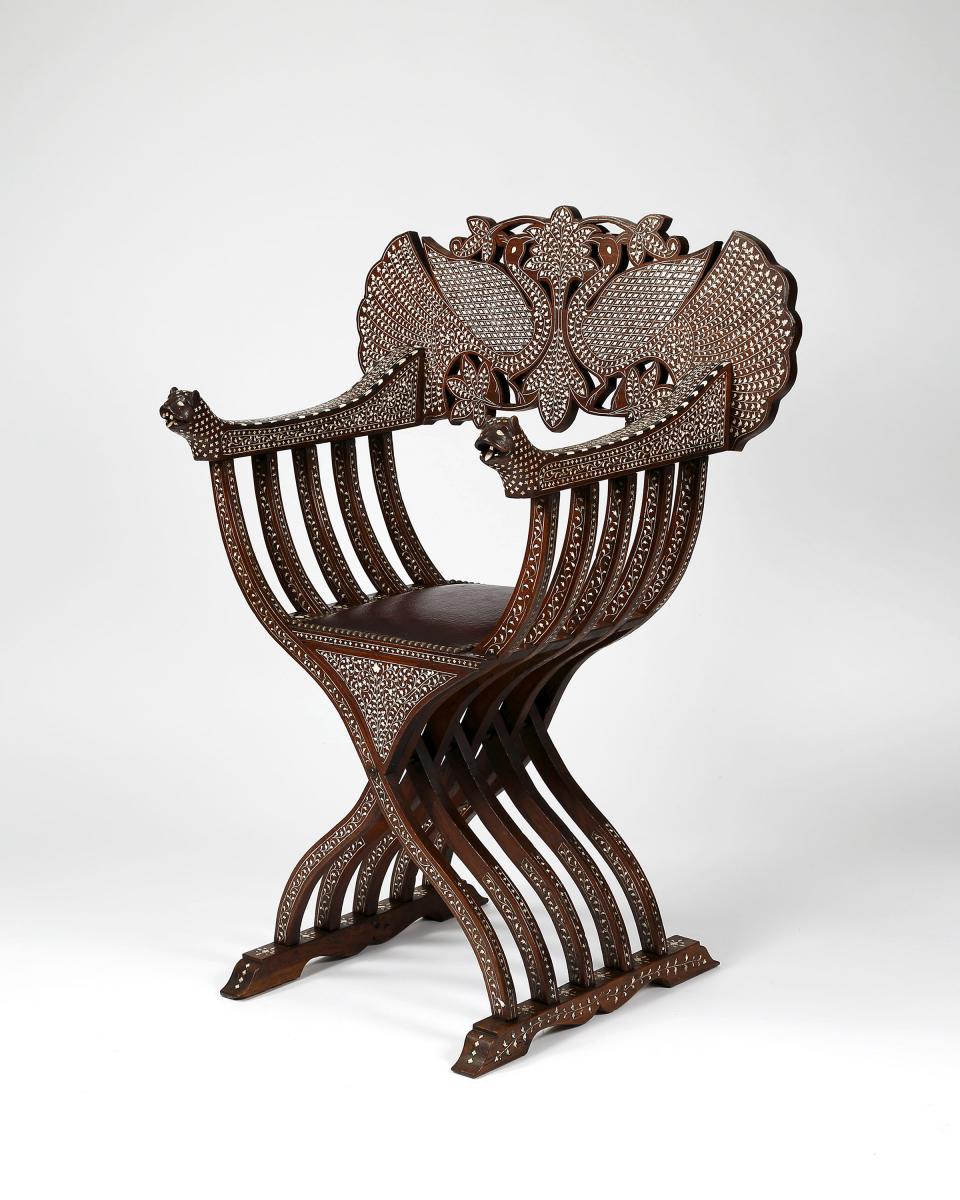 To be exhibited at
BADA 2020
Anglo-Indian blackwood (hardwood) bone and ebony inlaid X-shaped arm chair. Having a shaped pierced back elaborately inlaid with a pair of opposing peacocks amidst flowers and vinery. The floral inlaid arms terminating in tigers heads with mouths open and fangs showing, are resting on five curved inlaid supports which join the seat which is inset and centred with red leather and brass studs. The seat is raised on an inlaid x-shaped base and supported on sledge feet.
The whole takes on a Moorish design for the European Export Market. Made in Northern India, Hoshiarpur District. India circa 1890.
Dimensions
Height 100cm Width 75cm Depth 48cm
Open: Tuesday to Friday 10am – 5pm, Saturday 10am – 4pm. Closed: Sundays and Mondays.