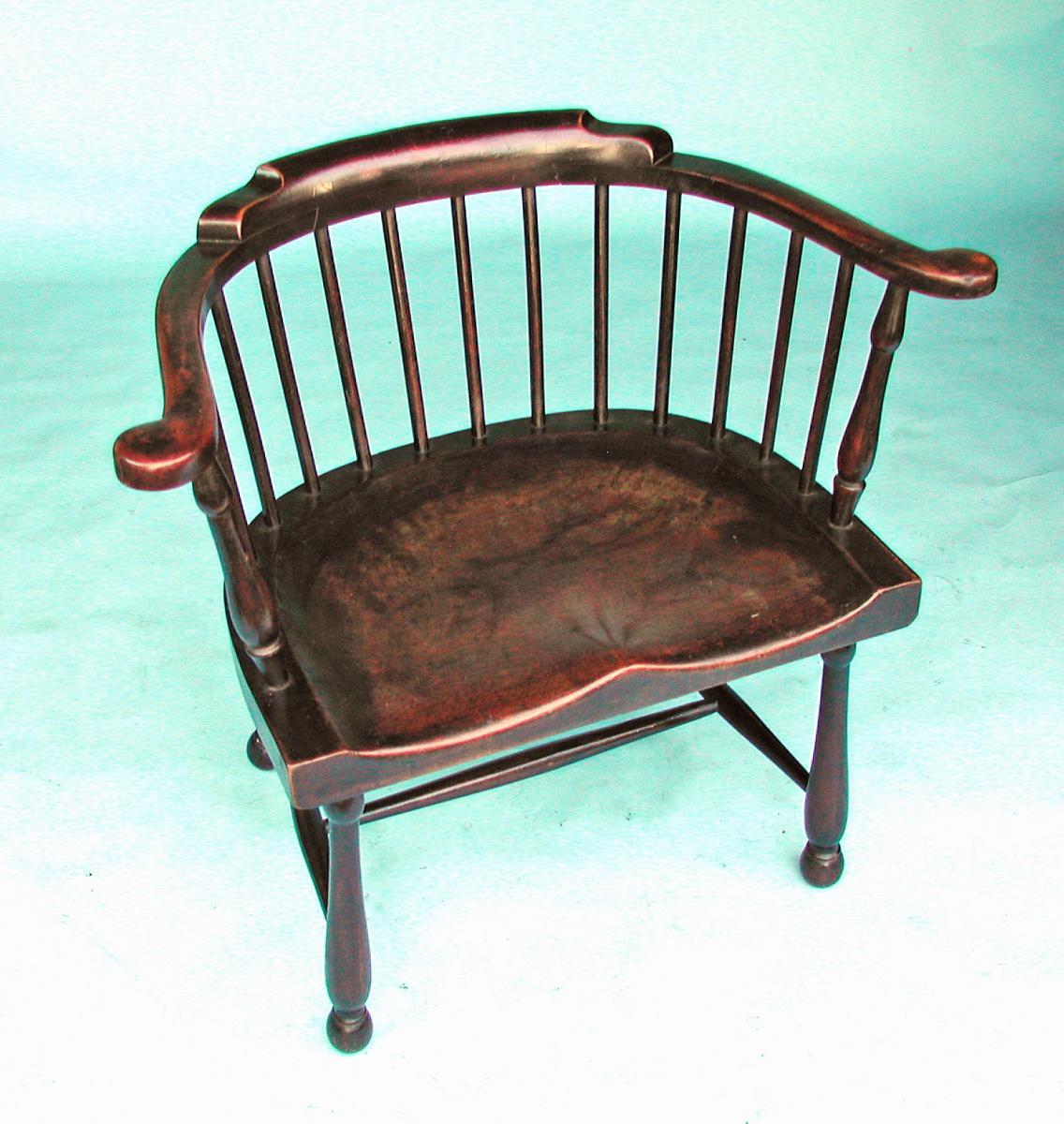 About the dealer
About the object
A rare form of low-back armchair from the late 18thc, made of walnut and beech it has gained a lovely colour from years of use, I also like the way the rear legs are canted back....it has a real primative look which collectors like...also note the unusual wide seat..!
West Country - England. C1770-90.
Dimensions
W: 28" (71.1 cm) H: 26.2" (66.5 cm) D: 15.5" (39.4 cm)
Condition report
In excellent condition.