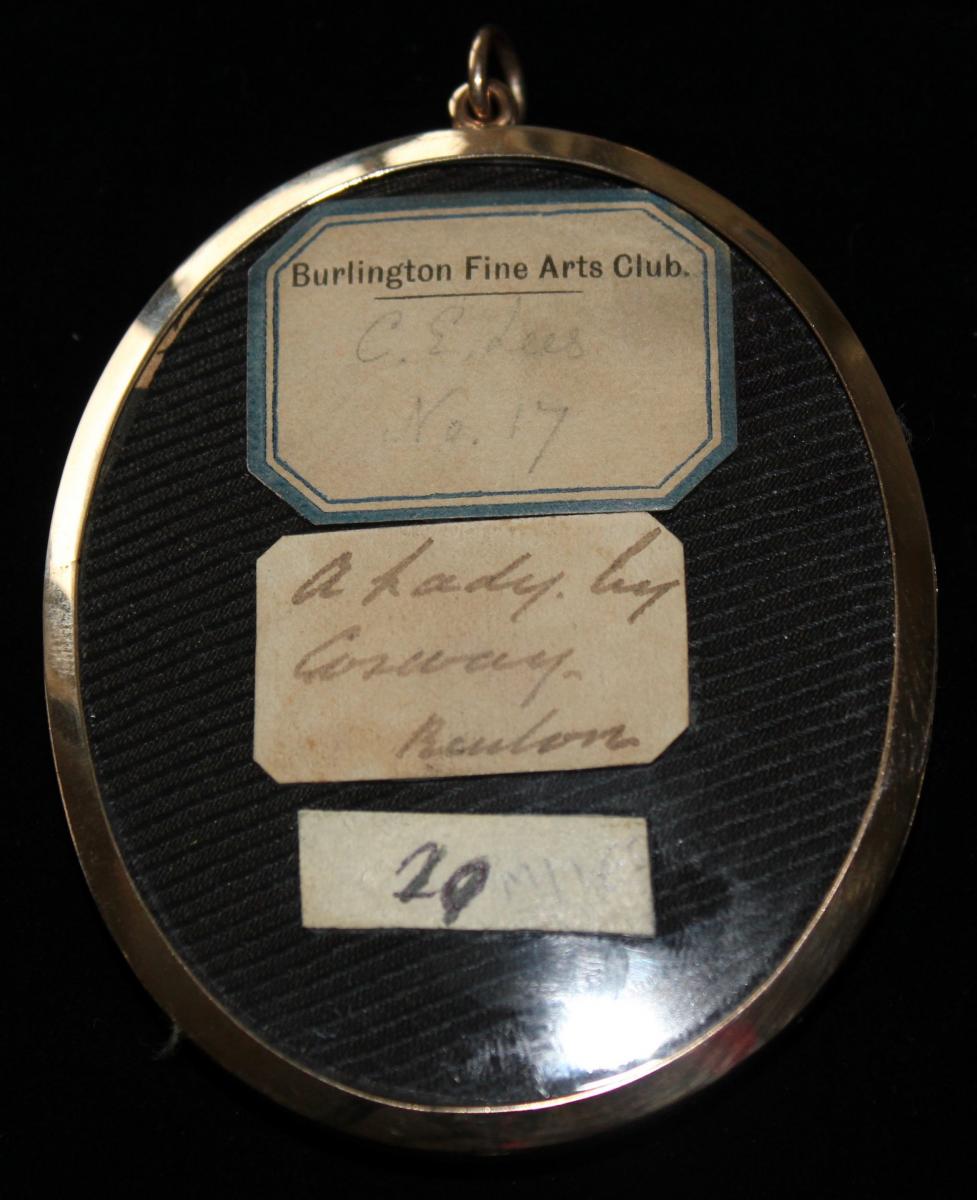 About the object
An 18th century unfinished portrait miniature of a Lady, watercolour on ivory
Set in the original gold frame within blue glass border, the reverse glazed to reveal exhibition label of the Burlington Fine Arts Club, where it was exhibited as a work by Richard Cosway.

This miniature bears a resemblance to an unfinished portrait attributed to Miles, now in the Fitzwilliam Museum, Cambridge (cf. Robert Bayne Powell, 1985, no. 3803, p. 158 formerly in the collection of Crispin de Pass).
It is an interesting piece which illustrates how the artist worked, by concentrating on the facial features first leaving the dress to be completed at a later date. It is possible the sitter did not like the image, or perhaps they died before the portrait was ever completed but it is a haunting portrait nevertheless.
Provenance:
Mr. Jeffrey Whitehead
Ernst Renton, 23 May 1884, £46/-/, as by Richard Cosway
Charles E. Lees Collection, Bonhams, 20th November, 1997
Exhibitions:
The Burlington Fine Arts Club, 1889, case XVII, no. 17, as by Richard Cosway (lent by Jeffrey Whitehead)