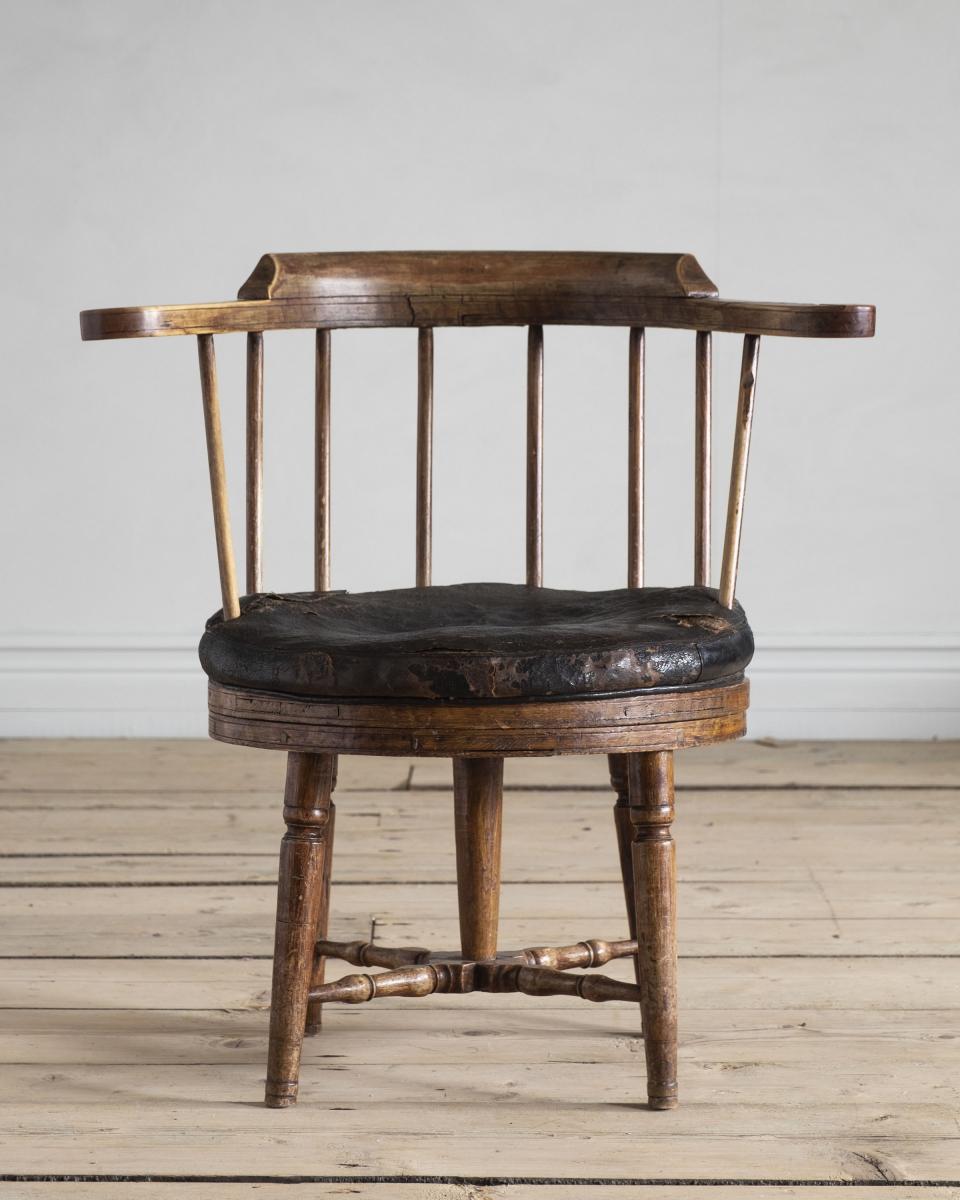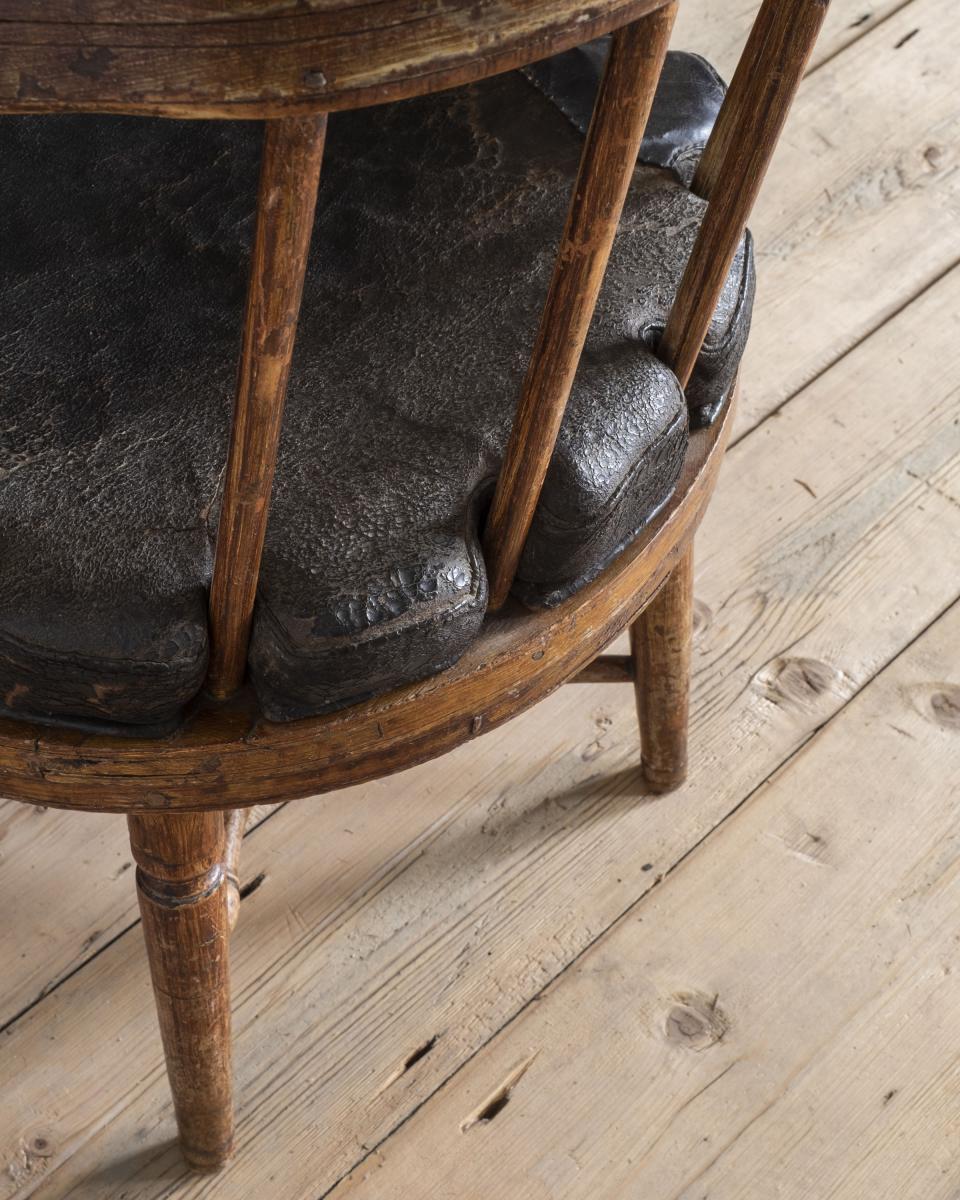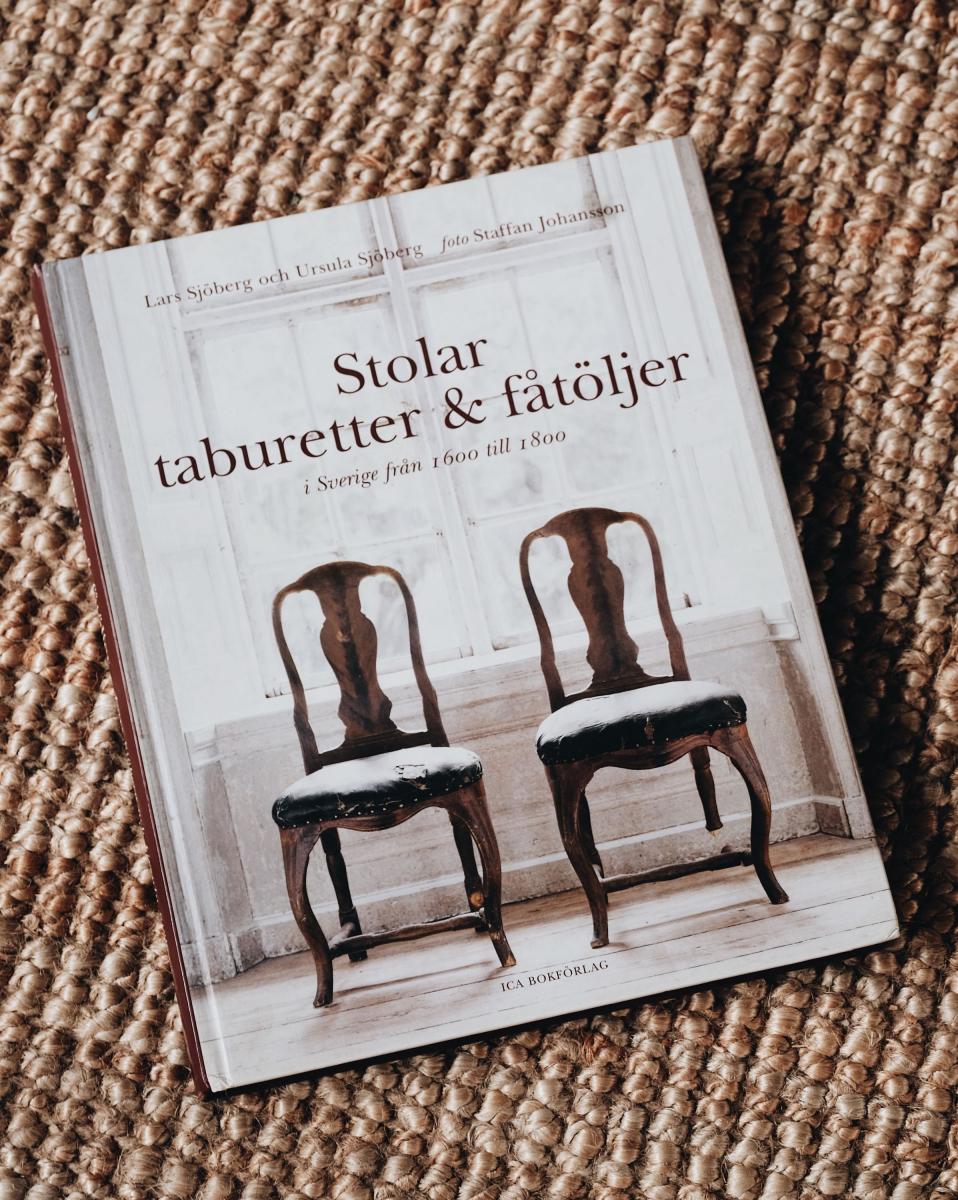 Remarkable 18th-century Gustavian revolving desk chair in its original condition. Ca 1790 Sweden.
The condition of the chair is very good with original faux wood-graining and the original leather seat cushion. There is one historic repair to the arm bow and the original leather seating has a historical patch repair.
Literature:
Lars Sjoberg; "Stolar taburetter &fatoljer, I Sverige fran 1600 till 1800"; Pub. ICA Bokforlasg 2003; Page 172 and 173, Figs 249 and 250, illustrates and describes this very example.
Provenance:
Gunnar Wennerberg: "Lidköping, 2 October 1817 – Läckö, 24 August 1901" Gunnar Wennerberg was a Swedish poet, composer and politician.
Gustav Björkdahl. Was a great connoisseur and collector of ancient objects.
Lars Sjöberg: A art historian and curator of the National Museum of Stockholm. He is a well-known author of beautifully published books about Swedish 18th - 19th-century interiors and furniture. In the 1990's he designed a Swedish furniture line for Ikea.
History - Writing Chairs
Writing chairs form a special group of seating furnishings. During the late baroque time, the type should have been introduced in Sweden from Holland and England and the origin is probably to be found in China. The type of pure writing chair with a swivelling upper part starts being made by the Stockholm master chairmakers in the middle of the 18th century. The Nordic Museum owns two elegant specimens that originate from Bogesund's castle in Uppland.
Dimensions
H 80.5 cm x W 74 cm x D 53 cm. Seat Height 45 cm
Condition report
A detailed condition report is available on request.