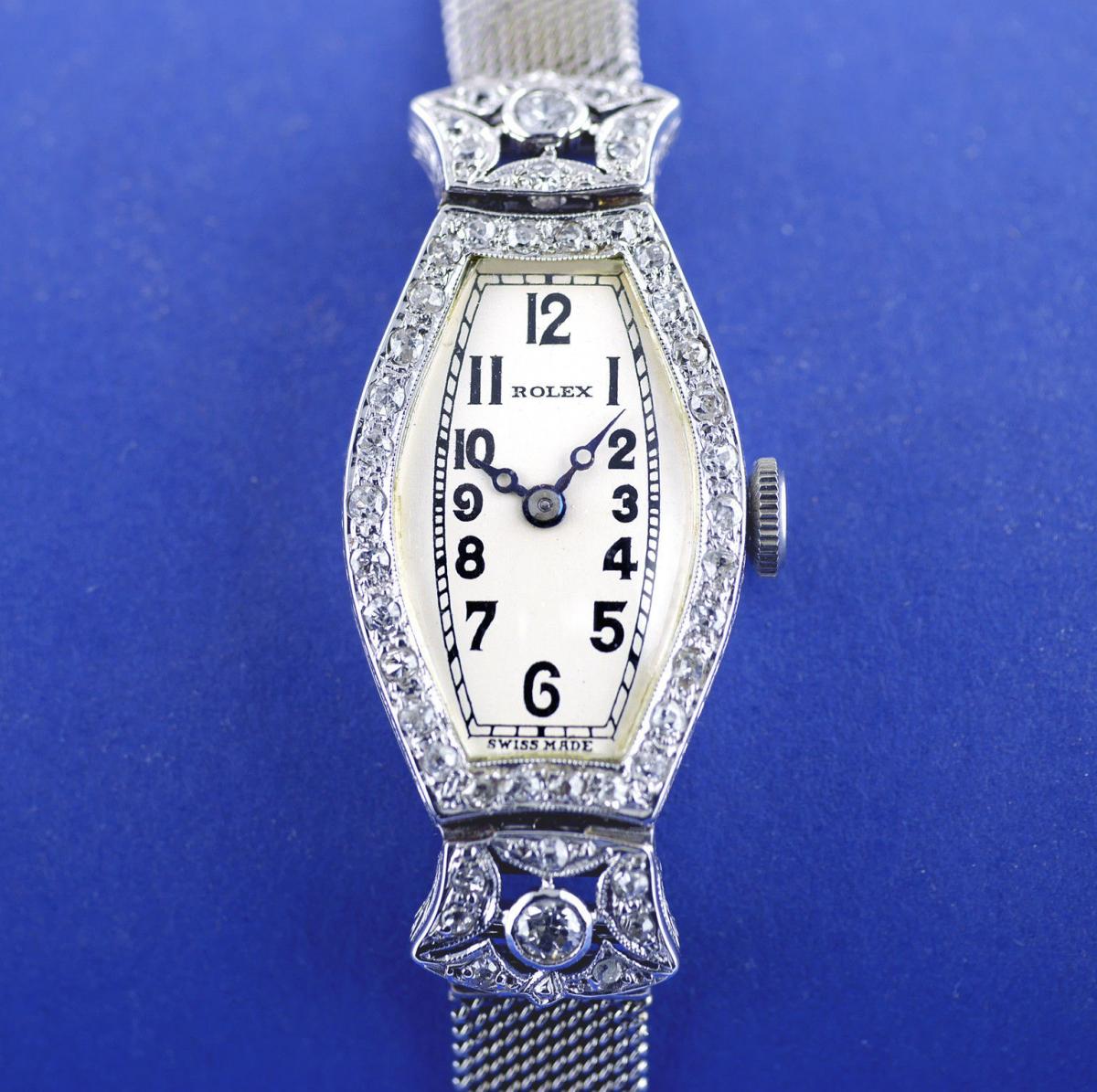 About the dealer
About the object
An Art Deco vintage wristwatch by Rolex made in 1926.

The 18 carat white gold case is set with diamonds. It has engraved "chased" sides and is marked on the inside case back with "7 World's Records" and is hallmarked with the Glasgow import mark for 1926. The case has articulated lugs with an associated mesh bracelet.

The movement is a 15-Rubies (Jewels) Rolex Prima. The silver dial with black Arabic numerals and minute chapter. Blued steel hands.

Case, movement and dial signed.
Measurements:
Case: Width: 16mm
Case Length with Articulated lugs: 40mm
Bracelet fully adjustable
Dimensions
Width: 16.00 mm - 0.63 inches, Height: 40.00 mm - 1.57 inches, Diameter: 16.00 mm - 0.63 inches
Condition report
All watches are given a full thorough service. They are stripped down to their individual parts, thoroughly checked for any obvious wear and tear, cleaned, re-oiled, reassembled and regulated. The final result is that the case, dial and movement are in pristine condition. Pristine condition, fully serviced, 2 year guarantee and full after sales maintenance service