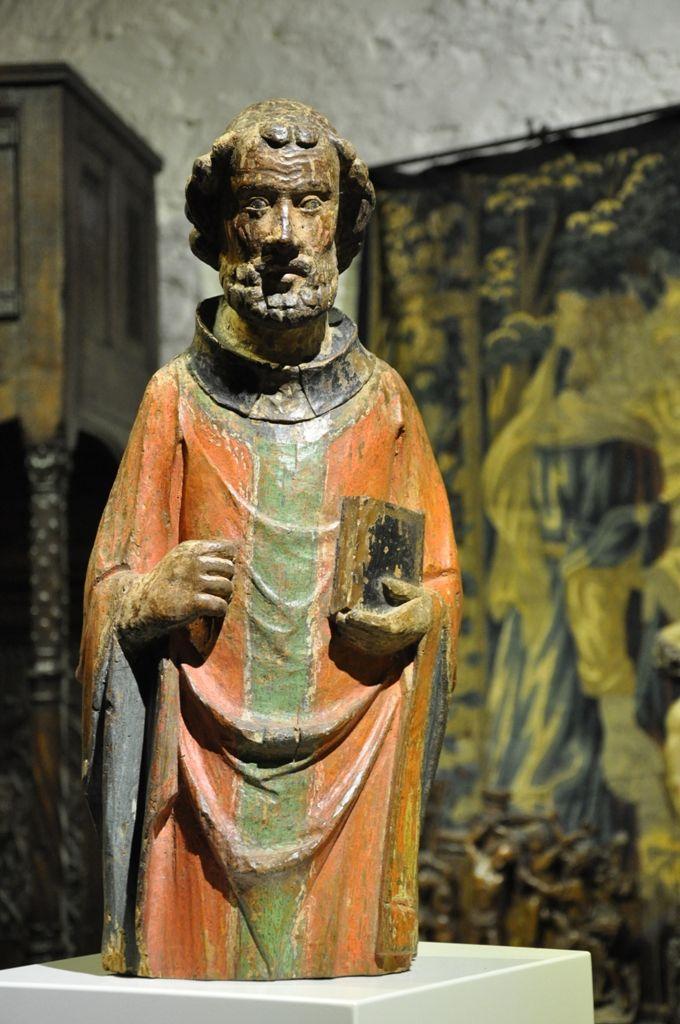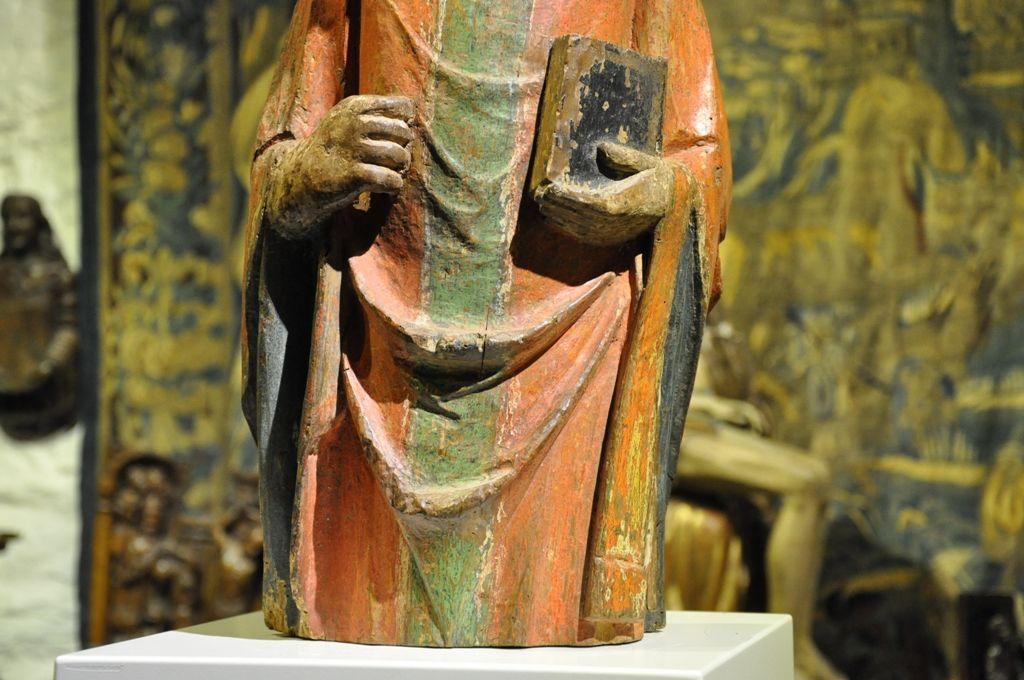 A BEAUTIFUL EARLY 14TH CENTURY CARVED AND POLYCHROMED SCULPTURE OF AN APOSTLE. SAXONY. CIRCA 1320.
MOST PROBABLY ST PETER.THIS SAXON SCULPTURE RETAINS MOST OF ITS ORIGINAL POLYCHROME DECORATION AND HAS A VERY PLEASING FACIAL EXPRESSION.
PRIVATE EUROPEAN COLLECTION.
STOCK NO 1785.
Dimensions
Height: 55.9 cms Width: 25.4 cms
Stock number
STOCK NO 1785.
Open any time by prior appointment. Please telephone first.