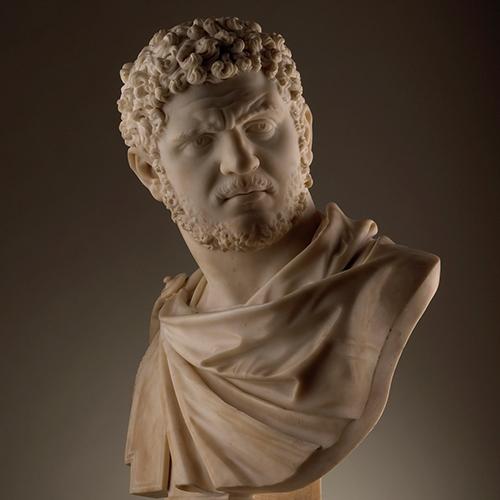 Tomasso Brothers Fine Art are celebrating their first 25 years with a celebratory catalogue published to coincide with the Summer edition of London Art Week, which runs from June 29 – July 6, 2018.
The publication, entitled TOMASSO XXV, features more than 50 works, dating from antiquity to the late Neoclassical, illustrating the remarkable breadth of works sold by Tomasso Brothers to museums and private collectors the world over.
World renowned specialists in important European sculpture, Dino and Raffaello Tomasso are also passionate about fields such as Old Master paintings and objets d'art, and many fine examples are represented within the publication.
The historic sales illustrated in the catalogue include distinctive sketches, such as Joseph Nollekens' (1737-1823) terracotta rendering of a 'Pensiero' of Eve Bewailing the Death of Abel, now in the Metropolitan Museum of Art, New York.
Rare bronzes, such as the Pacing Bull from a 'Rape of Europa' group, executed in Padua around 1520-1525, re-united with its original figure of Europa thanks to Tomasso Brothers, at the Kunsthistorisches Museum, Vienna.
 
A white marble Farnese type bust of Emperor Caracalla by Joseph Claus (1718-1788), a milestone in the development of early Neoclassicism in Rome and a signature work by one of the most accomplished German sculptors of the eighteenth century, now with the Saint Louis Art Museum, USA (pictured above)
 
Raffaello Tomasso explains: "Our thirst for knowledge and learning has continued unabated since we held our first catalogued exhibition in New York in 2008, driven by a continual quest to discover great art.  
"It is an honour to be in this remarkable business, and we remain inspired by visiting, and being involved with, museum exhibitions, international fairs and auctions, and by our fellow art dealers."
TOMASSO XXV is now available at Tomasso Brothers London gallery, Marquis House, 67 Jermyn Street, St. James's. For more information visit www.tomassobrothers.co.uk