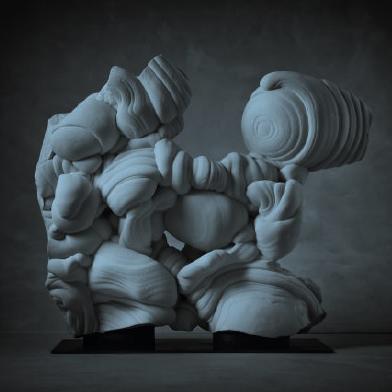 Chinese art and ceramics specialists Eskenazi Ltd will be holding two special exhibitions this spring at their London gallery from May 10 – June 1, 2018.
Chinese Ceramics of the Song Dynasty (960 to 1279 AD) is an exhibition of 20 ceramics from the Song period, widely recognised as the pinnacle of Chinese ceramic art.
A period of great prosperity, The Song Dynasty saw inventive advances in the design, decoration, glaze and firing techniques of ceramic art.
The fifth exhibition of Song ceramics at Eskenazi will present fine examples of the period including tea bowls, dishes and vases from many of the most renowned kilns of the time.
Echoing the period's appreciation for the life force of nature, or qi, the ceramics will be shown alongside a second exhibition 'Gogottes: A Rift in Time.'
Gogottes are a rare and mysterious natural phenomenon, only found in a very small area near Fontainbleau in northern France and were discovered over recent centuries as sand was mined to make glass.
Formed within rock that was deposited about 30 million years ago, gogottes are created when water, rich in silica, is filtered through sand, eventually cementing it together into unique natural sculptures
They fascinated Louis XVI of France (1638-1715) who used them to decorate the gardens at Versailles, more recent admirers have included artists such as Henry Moore and the French Surrealists.
Both exhibitions open concurrently from May 10 to June 1 at Eskenazi's London gallery, 10 Clifford Street, W1S 2LJ.