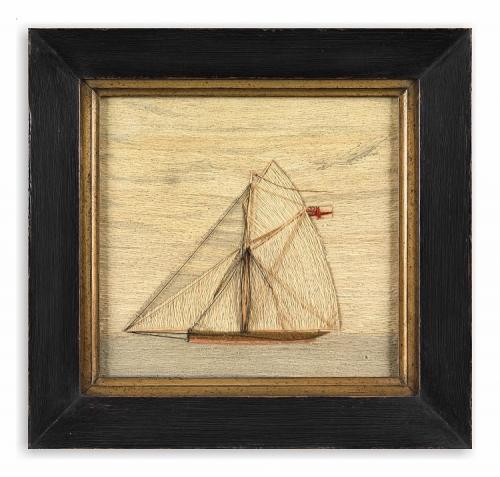 OLD SALT: (noun), def. "An old sailor who is often a raconteur, or teller of sea stories."
As dreams of sunny seaside holidays crept in during lockdown, we felt inspired to curate an exhibition of works that might furnish an imaginary Beach House or Seaside Home.
Based around a collection of fifteen unique folk art needlework pictures of various vessels, the collection will also include a handful of naïve pierhead ship pictures, a couple of scratch built model boats, carved fish and various other sculptural objects related to the sea and marine life.
Some happy nostalgia inspiring works to keep holiday dreams and beach house fantasies alive.
The "Old Salt" catalogue goes live on Thursday 27th August and the works will be available to view at Robert Young Antiques Battersea Gallery until Saturday 3rd October 2020. 
For any further information, or to be included on the Robert Young Antiques mailing list, email the office direct at [email protected]
68 Battersea Bridge Road
London
SW11 3AG
United Kingdom