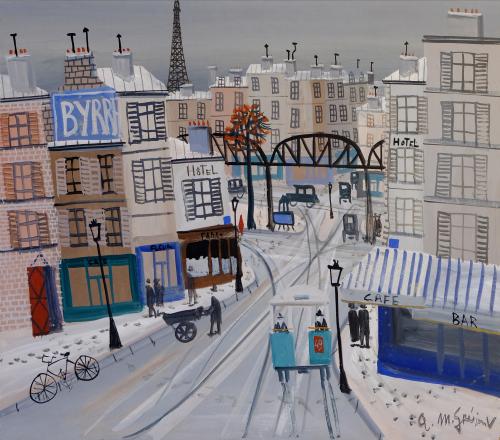 After 28 very enjoyable years at our location at 200 Ebury Street we have decided to close our art gallery and trade exclusively via our website and various art fairs.
We have thoroughly enjoyed being part of the Pimlico Road's vibrant and creative community and have very many happy memories of events, celebrations, and a vast array of diverse and interesting customers.
Whilst we are closing the Gallery, we will still be continuing John Adams Fine Art online and look forward to seeing you all at BADA 2019.

Image:
Armand-Marie Guérin (1913 – 1983)
Paris sous la neige II
Oil on board: 54 x 65 cm
Signed