BADA has teamed up with BIID (The British Institute of Interior Design), the only professional institute for interior designers in the UK, to bring you advice for your next interiors project.
---
WHAT ARE THE BENEFITS OF USING ANTIQUES IN INTERIOR DESIGN, AND HOW SHOULD DESIGNERS APPROACH SOURCING ANTIQUES?
"In recent years, it has become difficult to create genuinely unique interiors using only readily available new things, which anybody can buy" comments BIID Member, Susie Rumbold, Tessuto Interiors. "This, plus a growing aversion to our throw-away culture, means that more clients are happy to consider incorporating one-off, preloved things into their design schemes to provide them with some much needed and desired individuality."
WHAT ARE THE BENEFITS OF USING ANTIQUES IN AN INTERIOR DESIGN SCHEME?
"Designers should really see antiques as an integral part of any project" notes BADA member, Martin Clist, Managing Director of Charles Ede Ltd, which deals in art and artifacts from the ancient world, including Egypt, Greece and Rome. "Interiors which feature only new furniture and art can easily appear anonymous to the point of sterility, a shadow of an impersonal hotel rather than a rich, lived-in environment and experience."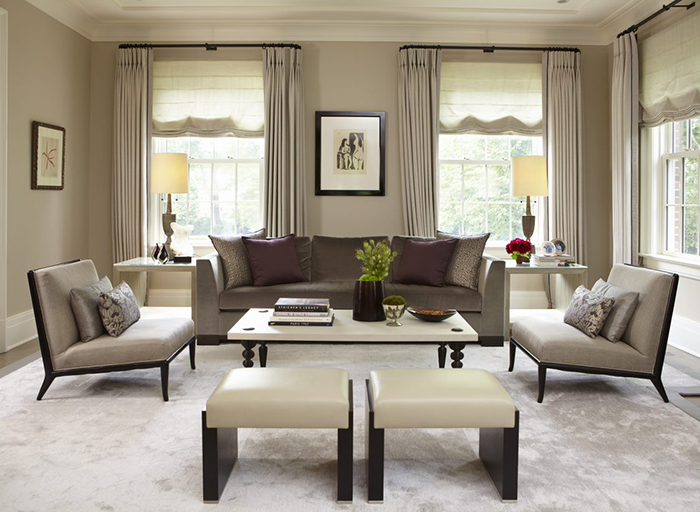 BIID Member, Rachel Laxer, Rachel Laxer Interiors added to this; "Mixing old and new creates depth and texture in a way that all new things can never achieve. The quality of the workmanship, patina of old wood and gilt is a finish that you cannot duplicate and the beauty of an antique is that it's a one-off piece, so it creates individuality and uniqueness to each project."
"I always advise clients to have one beautiful piece in a room mixed with contemporary furnishings, the antique is the focal point" adds BIID Member, Eliska Sapera, Eliska Design Associates. "The juxtaposition of the old with the new is very striking and a way of people seeing how a mix gives a unique twist to interiors."
Susie continues "The other advantage of using antique pieces over new is that they tend to be great value for money.  Time acts as a quality filter. As the years pass people only keep the things that they value, that continue to be relevant and that have lasted well. The cheap badly made stuff disintegrates and gets thrown away. What you are left with is a distillation of items that tend to be much better quality than their new equivalent and often for a better price."
BUYING ANTIQUES OR FINE ART CAN BE AN EXPENSIVE UNDERTAKING. HOW CAN DESIGNERS ENSURE THAT THEY ARE GETTING GOOD VALUE FOR THEIR INVESTMENT?
When it comes to sourcing the right antiques for a project, Rachel advises "Know what your client is looking for. Buy the best quality of what you can afford and don't be afraid of restoration work – sometimes the best things you find, just need a little bit of love."
Robert Young, Vice-Chairman of BADA adds "Often it is advantageous to look through images on Pinterest, design books or periodicals, where you can derive inspiration and see a huge variety of forms and styles, from multiple periods, and identify the things that would suit individual projects, then hunt for similar items that are currently available."
WHY IS IT ESSENTIAL TO WORK WITH A REPUTABLE DEALER?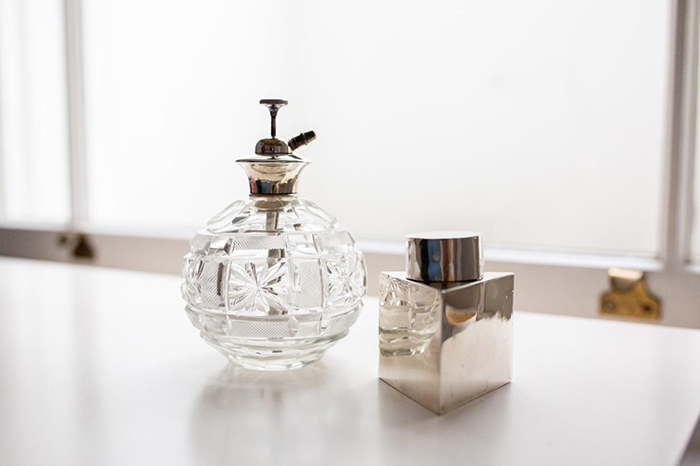 "At the very beginning of a project I reach out to dealers who think will have inventory for items that suit the project" says Rachel. "If you can find someone who has good inventory and you can buy a good amount from one dealer, you can usually negotiate a better package for your client."
Eliska adds "I have built up a list of antique dealers over the years, each specialising in a different area. The key to this is building up a relationship, so that when you are looking for a particular piece there is confidence in finding what you need. If a designer doesn't know what they are looking for, most dealers are only too happy to pass on their knowledge. Don't be afraid to ask the dealer about the provenance and if they would be prepared to verify the authenticity."
Robert adds "The art and antiques market has gradually been moving online and most dealerships, galleries, specialists, auctioneers and associations have an inventory and items for sale illustrated and described on their web portals. The benefit of this to designers is that the stock is being more regularly uploaded and refreshed, as business is increasingly conducted this way, so dealers are generally ready and equipped to help make the process as simple and straightforward as possible."
May Geolot of Daniel Crouch Rare Books LLP, a member of BADA, says "Working with interior designers is incredibly rewarding for us, and we always welcome the opportunity to share our collection with designers as they embark on new projects. We encourage designers to contact us at any stage of the design process – whether you are in the initial planning stages or if you are finishing a room and need that last element of decoration, we are ready to help."
"Strike up a relationship with a dealer you feel you can trust and work with" advises Martin. "It can become a friendship and is a two-way street, each benefiting from the other. A dealer may be able to suggest something to a designer which they have no knowledge of and is completely right for the space or the client."
Robert notes "There are many different portals with a wide range of antique pieces, so it is important to work through one you trust. Authenticity, condition, and provenance are all variables that need to be considered and it is often useful  to get multiple images so you can see the pieces from different angles and be sure to get accurate dimensions and details."
By working with a member of a respected trade body, such as BADA, you can have peace of mind that they are vetted for their knowledge, integrity and expertise and adhere to BADA's code of conduct.
"Designers can be daunted by the prospect of buying antiques for clients, but you will be fine as long as you buy from sensible sources and know the limits of your knowledge," adds Susie. "Members of prestigious organisations such as BADA hold top quality stock, have been assessed as experts in their field."
"Initially it is a daunting world, populated by an amazing array of exciting furnishings, art, and artefacts. Gradually, however, you will identify the dealers whose eye you admire and those who are most likely to discover the pieces you need and want to work with," concludes Robert.
To find out more about the BIID and to find a member near you, visit: www.biid.org.uk