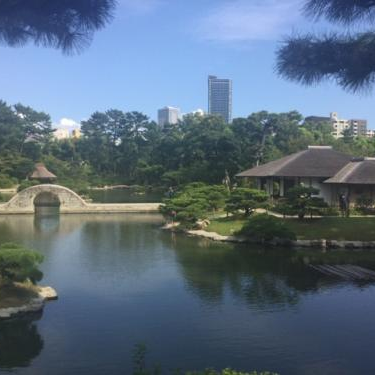 I was delighted to receive the BADA Friends Prize and considered it a privilege to be chosen along with Chin-En Chen.  I intended to use the prize to fund a place on a course in Japanese early-modern Palaeography at the University of Cambridge last summer, but the course was cancelled due to the pandemic.  Instead, it will be held online this coming summer.  The course enables familiarisation with the palaeographic challenges characterising Edo-period primary sources, something I wished to put into practice in my MA dissertation which was based on textual representations of the garden of an Edo-period feudal lord of Hiroshima.
Since completion of my MA at SOAS last autumn, I have applied to a PhD programme to develop my dissertation into a doctoral thesis and the upcoming palaeography course that the BADA prize will fund will undoubtedly provide invaluable training necessary to tackle the primary sources I will encounter during research.  As that course is now online, the remainder of the BADA prize will be put towards an application to a Japanese proficiency test in the summer to further my language skills for fieldwork conducted in Japan in the future.
Both the Cambridge University course and the Japanese proficiency test will also enable me to enhance transcription and translation for the curatorial work I currently undertake in the museum sector.  Both academic institutions and museums increasingly require Japanese language and palaeographic knowledge, and I am extremely grateful to BADA Friends for their support in developing my skills in this area.  Thank you very much!
The BADA Friends has a new events programme. To find out more, visit www.bada.org/friends