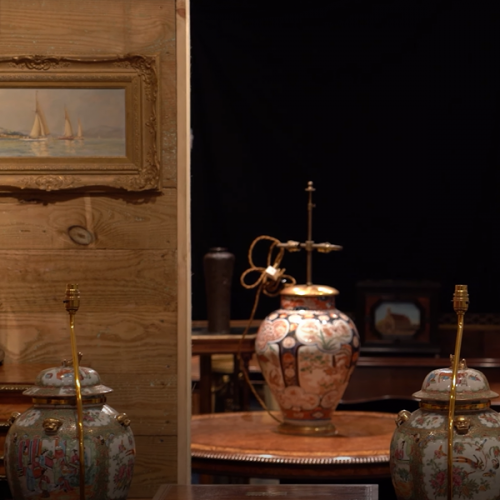 Wick Antiques was established by Charles Wallrock in the early 1980s. Having grown up in the Antiques world, Charles developed an extensive wealth of knowledge. He was later joined by his wife, Caroline Wallrock. Caroline having completed a Persian degree, went on to study at Christie's fine art and then joined Sotheby's specializing in Islamic and Japanese works of art, as well as taking the occasional auction.

They are preparing to open their new showroom on April 12th, featured in this promotional video.
---
Originally this space at Wick Antiques was used as a store, during Lockdown it has seen a transformation. Having time to re-purpose this space, Charlie and the team have created a Nautical and Maritime themed area to showcase some of Wick Antiques rarest pieces. 
The showroom will re-open on April the 12th to visitors between 9am-4pm Monday – Friday. Please ring ahead as Charlie welcomes the opportunity to show customers and clients around and explain the story behind the pieces.