One of the most celebrated and successful cartographers of the Regency period, John Cary's detailed depictions ushered in a modern era of map-making, spurning the decorative in favour of precision and professionalism.
Born in 1755, in the village of Corley on the borders of Wiltshire and Somerset, John was the second of four sons born to George and Mary Cary. Shortly after his 15th birthday, Cary travelled to London to begin his apprenticeship as a map engraver with William Palmer at his premises in New Street Square.
In 1783, Cary set up his own business as a map seller and engraver, operating from premises at 188 the Strand, London. He quickly earned a glowing reputation, not only for the quality and accuracy of his work, but also for the innovation he brought to his craft. 
As the city of London experienced rapid growth at the turn of the 19th century, it became difficult to acquire accurate maps of the city as many sellers simply offered re-issues of earlier work. However, Cary was diligent in his map-making and took time to reflect the growth and changes in the ever expanding city, making his maps far superior to those of his peers.
One of the first works to cement John's reputation was his 1786 "Actual Survey of the country fifteen miles around London". At a scale of one inch to one mile, the work is so detailed that it even includes the names of the owners of some of London's more important houses.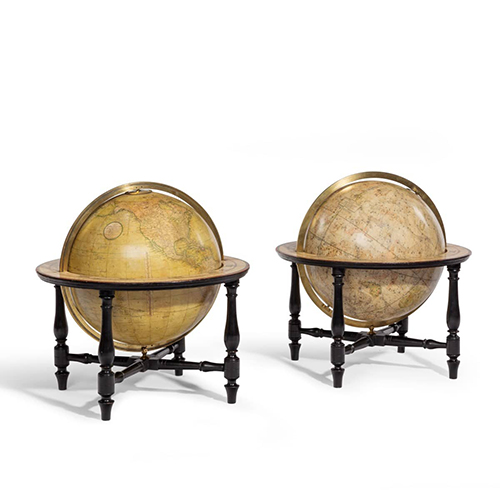 A prolific worker, Cary offered a broad range of works from detailed maps of roads, towns and counties to larger scale globes and atlases of the world and the stars. No doubt this degree of diversity helped the firm succeed in a market where many of Cary's contemporaries' careers ended in bankruptcy.
One of his most popular publications of the time was 'Cary's New Pocket Plan of London, Westminster and Southwark'. This innovative guide not only provided a detailed overview of the city but included a handy table of local coach fares and was re-issued many times during his lifetime.
In 1791, John expanded his business as J & W Cary, going into partnership with younger brother William, who was a gifted maker of scientific instruments, having apprenticed to the celebrated mathematician and instrument maker Jesse Ramsden. No doubt William's understanding of surveying and measuring instruments proved a significant benefit in the firm's next project.
With the onset of the era of mass production in Britain, which would become known as the Industrial Revolution, it became increasingly important to accurately document the state of the country's road infrastructure. Given his peerless reputation for detail, that accolade was handed to Cary in 1794, when he was commissioned by the Postmaster General, Philip Stanhope, 5th Earl of Chesterfield, to survey England's roads.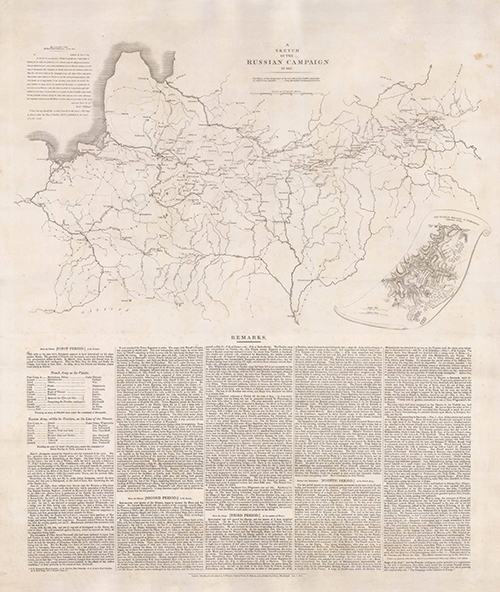 The painstaking work took Cary and his team of five surveyors nearly four years to produce, resulting in John's 1798 publication, 'Cary's New Itinerary'. A priceless guide for any traveller of the era, the book not only provides an accurate distance (in miles and furlongs) from central London to any conceivable destination but even documents all inns and coach houses along the route! 
The publication proved so popular that it was reprinted multiple times over the next three decades, with updates and revisions by Cary's teams, as well as submissions sent in from the public. The work would also help Cary secure a lucrative contract producing topographic maps for the Ordnance Survey board.
Perhaps Cary's most influential work was his 1808 publication 'Cary's New Universal Atlas', an ambitious collection of 56 hand-coloured maps covering all the principle states and kingdoms of the world. The book would define the standard for early 19th century map-making worldwide and was re-issued a further seven times over the next 30 years. 
Cary's career was not without adversity though and the company was dealt a particularly devasting blow in 1820. When a fire broke out in a neighbouring building, Cary's premises, then based at 181, the Strand, were destroyed along with a great deal of their stock. A business card from these premises can be seen in the collection of the British Museum.
Having trained his sons George and John Jr in the business, Cary Snr, now 65, opted to move the business to their premises at 86 St James's Street. Also handing over the reins of the company which would operate as as G & J Cary until 1850.
John Cary lived a further 15 years before passing away at the age of 80 and was buried at St Mary Abbots Church in Kensington. Rather fittingly St Mary Abbots stands at the foot of Kensington Church Street, one of London's most popular destinations for antique collectors.
Click here to view a collection of Cary's works currently available from BADA members.