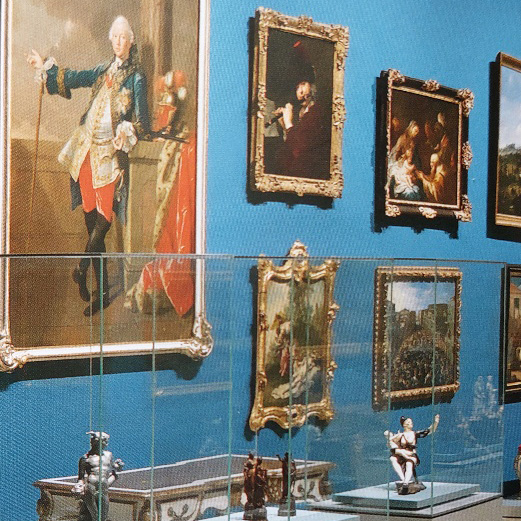 Tea Time Talks with Nicholas Merchant - A Zoom Lecture.
The Germanisches Museum Nuremberg.
Wednesday 7th December at 4pm.

Nuremburg, one of the great ancient cities of Germany, is famous in most people's minds only for the Post-war trials.  But an unsung jewel for most visitors is the Germanisches Museum, controversially rebuilt after the war around a Goth Carthusian monastery and containing decorative and fine arts from medieval to modern.  
Where else can you see a Pilgrim's Cloak from 16th-century Spain, or Baroque sculptures by Ferdinand Tietz and paintings by Hans Baldung Grien? There is something for all tastes and interests in this beautiful, spacious repository of German culture.
£10 per session; Guest price: £12 per session